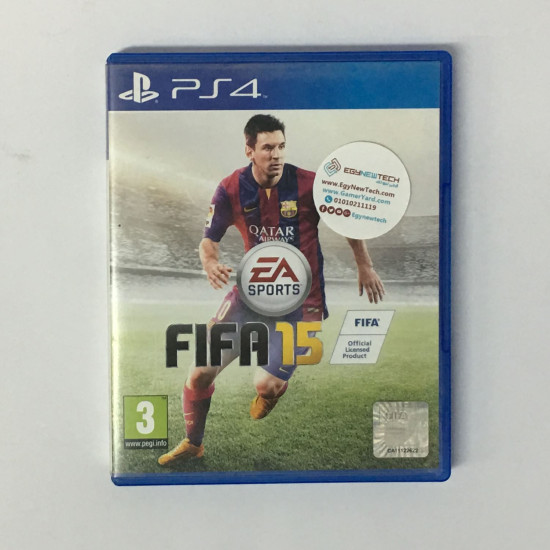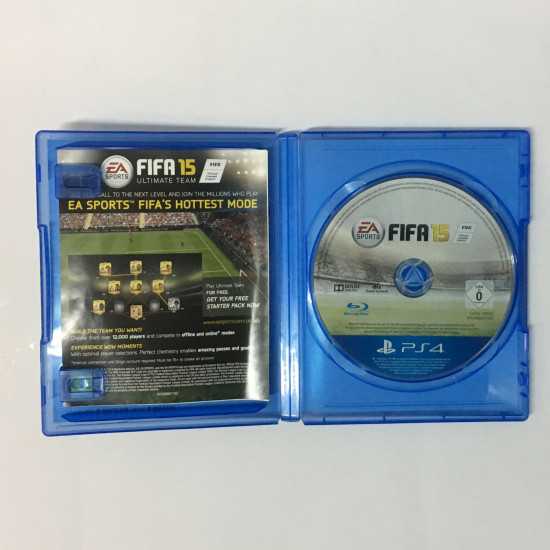 Used Item Sold Out


FIFA 15 - Used Like New | PS4
Our Game Rate: 10/10
Publisher: EA Sport.
Conditions: New, Sealed and Region 2 ( UK Version ).
Release date: 26-09-2014
Free Delivery all over Egypt when pay with Credit card or Bank Transfer.
Price subject to change
Game cover may differ ​
Jump into the ever popular Ultimate Team game mode with the Ultimate Edition, including up to 40 FUT 15 Gold Packs.
Experience the beautiful game like never before with FIFA 15.
Immerse yourself in the action with chanting crowds and Dynamic Match Presentation.
Each game will uniquely develop with all 22 players on the pitch are connected with Emotional Intelligence, allowing each player to react to each on pitch event.
Get the real-life football experience with Living Pitches and Authentic Player Visuals.
Special Ultimate Team Features
Get up to 40 FUT15 Gold packs*

FUT Loan Player –

Start your FIFA Ultimate Team season with Lionel Messi on your squad for 5 games.

The adidas® All-Star Team –

Hit the pitch with this elite team of the brand's top players.

The adidas Predator Boot Collection –

Receive five pairs of boots from the Predator product line.

Celebrations –

Unlock three brand new goal celebrations immediately.

Historic Club Kits –

Stand out from the crowd with a wide selection of historic club kits from across the globe.




FIFA 15 Ultimate Team Edition Product Details
FIFA 15 brings football to life in stunning detail so fans can experience the emotion of the sport like never before. Witness the intensity of crowds chanting and cheering like on match day, and listen to commentators guide fans through the story of the game with Dynamic Match Presentation. For the first time ever, all 22 players on the pitch are connected with Emotional Intelligence – now players will react to opponents and teammates within the context, and relative to the narrative of the match.
Next Generation Visuals put fans on Living Pitches with grass that wears and tears as the match progresses. Authentic Player Visuals make players lean, athletic, and true to their real-life appearance. Player Control heightens the responsiveness of player movement, gives athletes more control and personality on the ball, and makes Man-to-Man Battles more rewarding than ever before. Football is the greatest drama on earth and FIFA 15 puts fans center stage, allowing them to feel the emotion and intensity of the world's greatest sport.
Additional features and game mode details will be revealed in the months leading to the game's release this September.
Game Pillars & Features
Emotion & Intensity
Emotional Intelligence —

For the first time ever, FIFA 15 models the emotions of all 22 players on the pitch, giving fans a chance to experience first-hand the attitudes and personalities of the world's best football players during a match. Players now recognize situations that trigger an emotional response and react naturally based on the game context. For example, a player that is being repeatedly fouled by an opponent could confront that opponent depending on the severity of the challenge and context of the competition. Players will respond authentically with new reactions to decisions, bad tackles, missed chances, goals, and other pivotal moments throughout the game. There are over 600 potential emotional reactions that could play out over the course of a game.

Dynamic Match Presentation

— Match Day will feel more dynamic and alive than ever before – immersing you in the match action and never taking you out of the moment. With region specific behaviors,