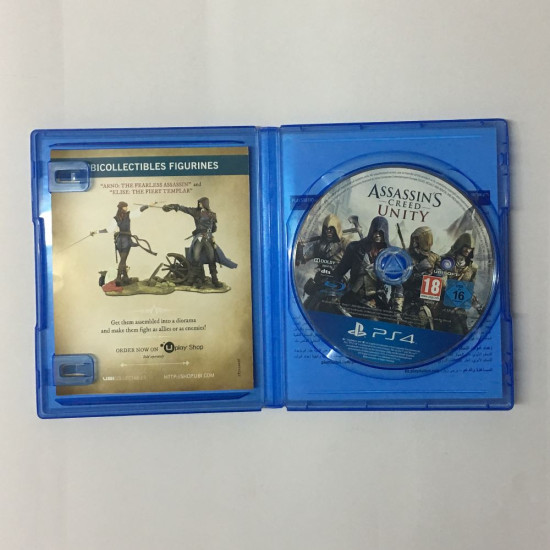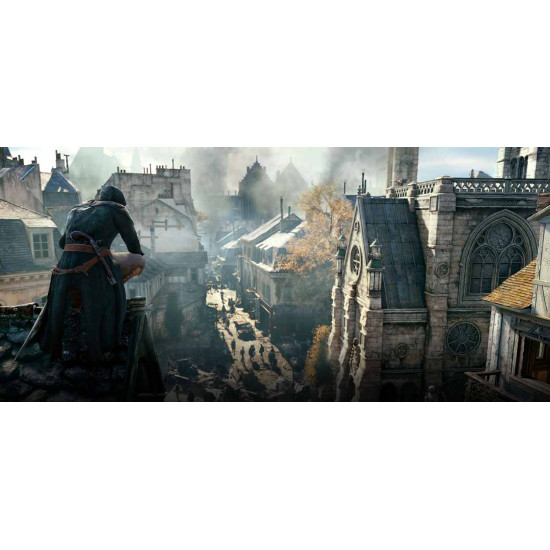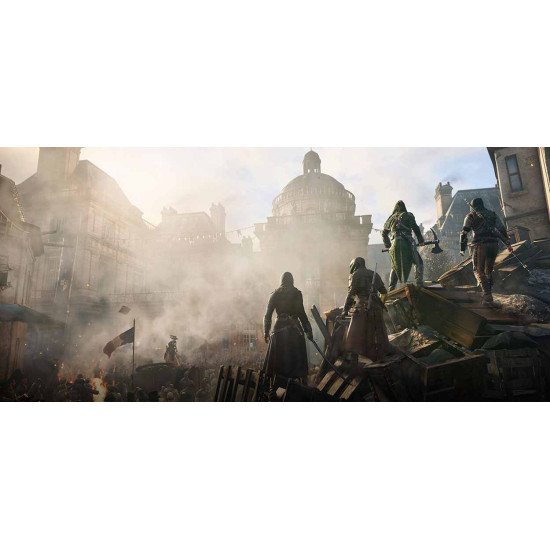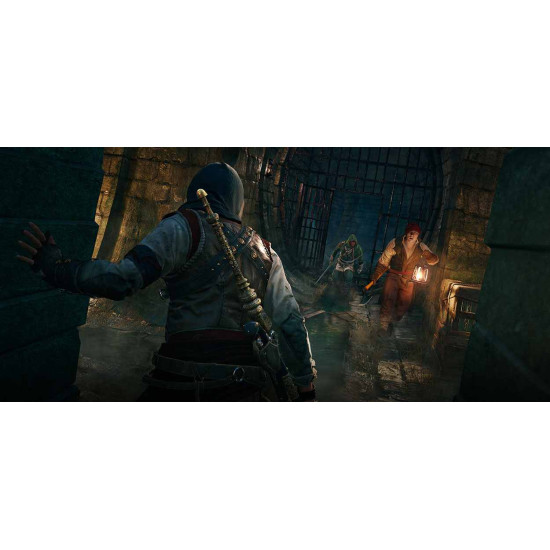 Used Item Restocking





UbiSoft Assassin's Creed Unity - Middle East Edition - Used like new | PS4
Pre-oreder Bonus: Get the Limited Edition, The Chemical Revolution Mission,​ Spin to Win Plus a Weapon of Your Choice
Publisher: Ubi Soft.
Conditions: New, Original, Sealed and Region All.
Release date: 11-11-2014
Price subject to change
Game cover may differ ​
INTRODUCING ASSASSIN'S CREED® UNITY

Paris, 1789 – The French Revolution turns a once-magnificent city into a place of terror and chaos. Its cobblestone streets run red with the blood of commoners who dared to rise up against the oppressive aristocracy.
As the nation tears itself apart, a young man named Arno will embark on an extraordinary journey to expose the true powers behind the Revolution. His pursuit will throw him into the middle of a ruthless struggle for the fate of a nation, and transform him into a true Master Assassin.
Assassin's Creed Unity E3 2014 World Premiere Cinematic Trailer
A UNIQUE CO-OP EXPERIENCE YOU MUST PLAY TO BELIEVE
In addition to an epic single-player campaign, join with up to three friends online and experience the open world of 18th-century Paris. Pull ambitious heists and take part in unique narrative-driven missions designed exclusively for co-op play. Sabotage an execution. Protect an emperor. Assassinate a Templar agent. Victory won't be easy; you and your lethal band must rely on communication, coordination, and diverse skills to accomplish your missions, then vanish into the shadows.
A RUTHLESS NEW HERO FOR A BRUTAL WORLD
Play as Arno, an entirely new breed of Assassin, and take down your prey with a range of new weapons such as the Phantom Blade