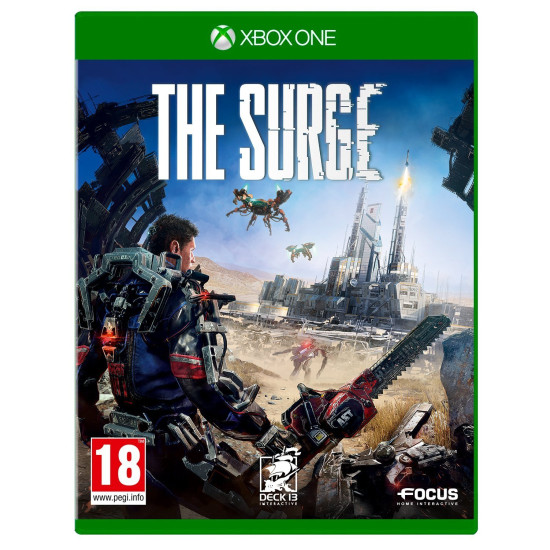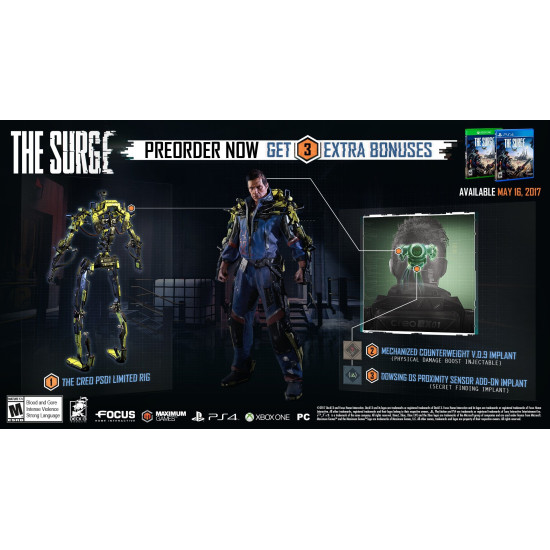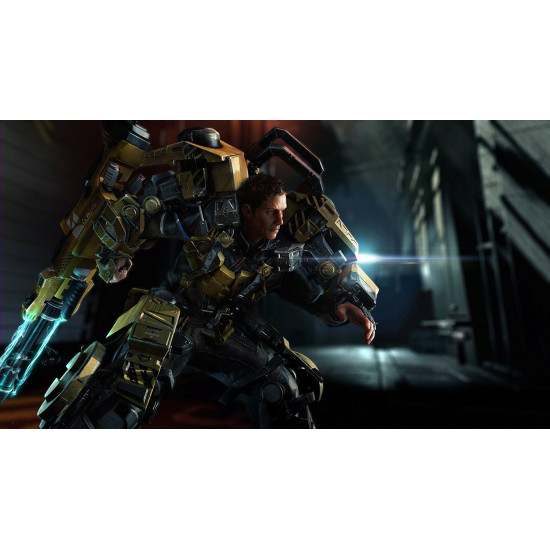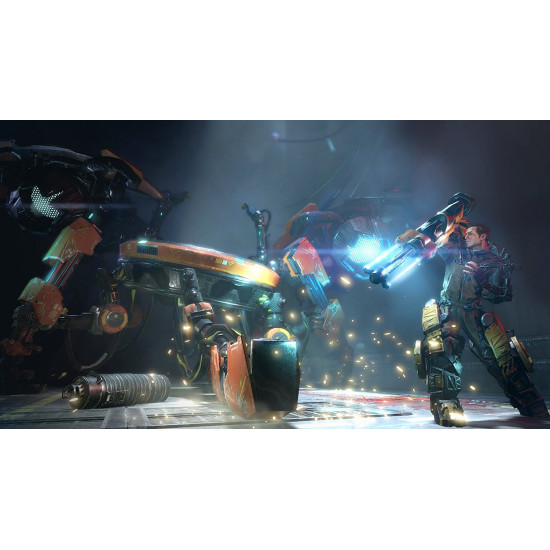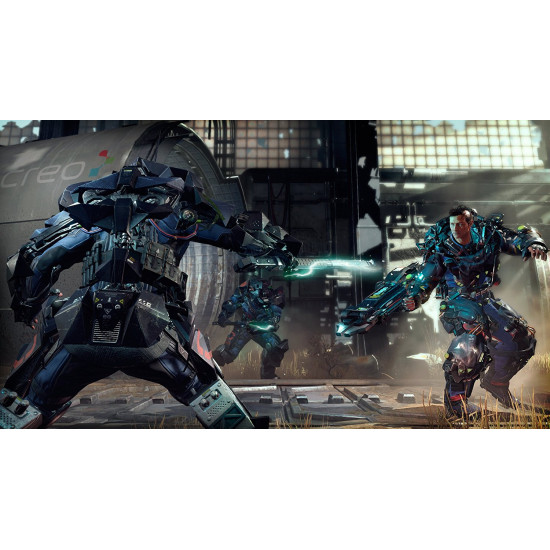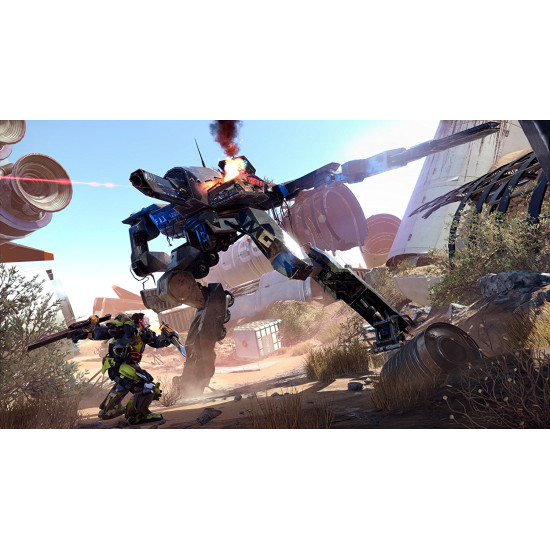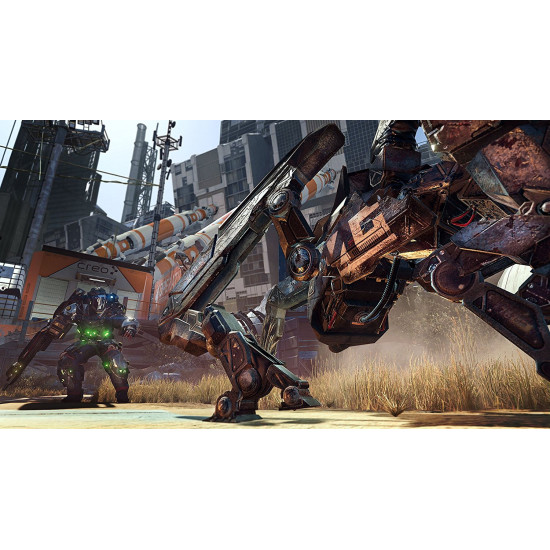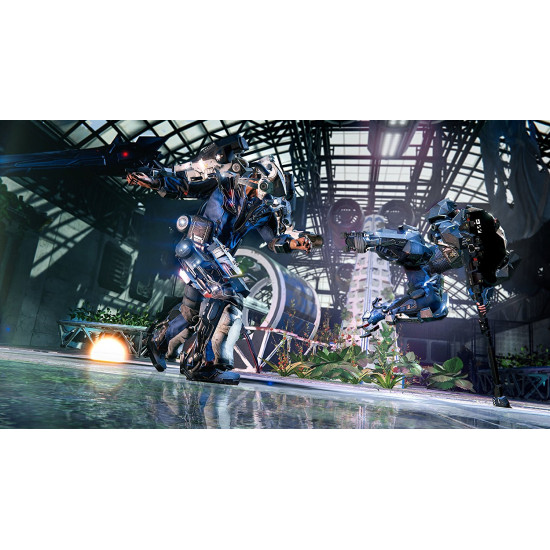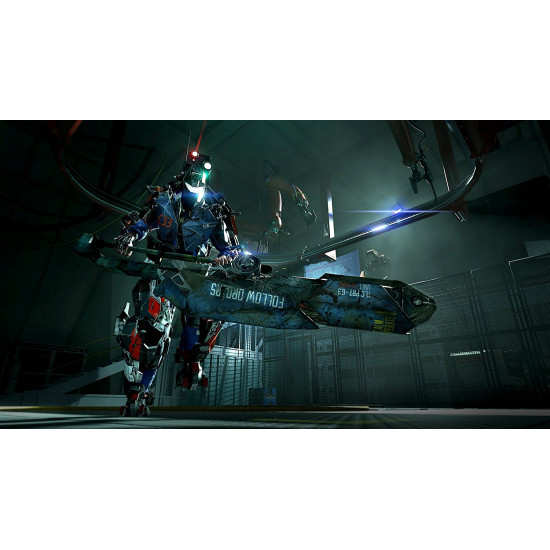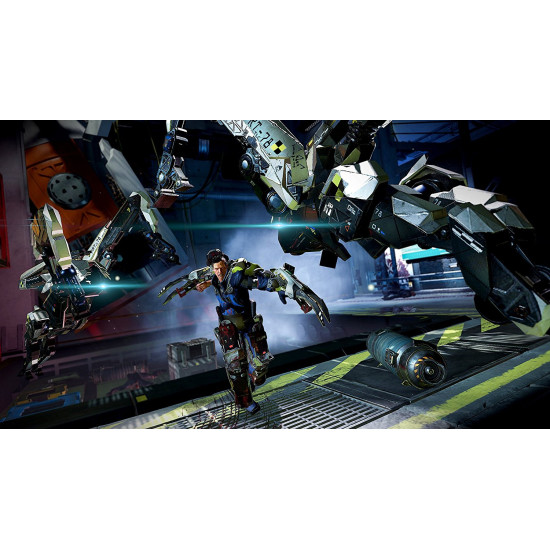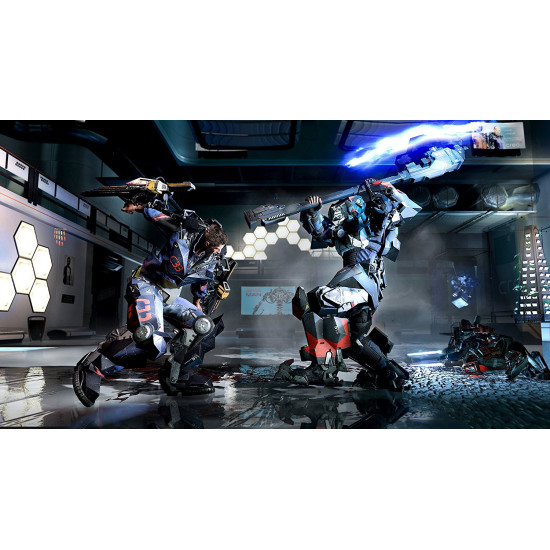 -11 % Pre-Order











This product qualifies for free shipping when bundle it.
This product qualify for free shipping inside Cairo and most of States; when buy it with another product and your order value exceed 2000 EGP.
The Surge | XB1
Release date: 16-May-2017




Manufacturer:

Koch International

Rated : Ages 18 and Over

Item Cover may deffer

Pre-Order bonus VALID when place your order before release date and EgyNewTech reserves the right to change or terminate this promotion at any time in which matching publisher Policy, Any issues in using or redeeming the code provided by publisher as a pre-order bonus, customer have to contact the publisher direct. **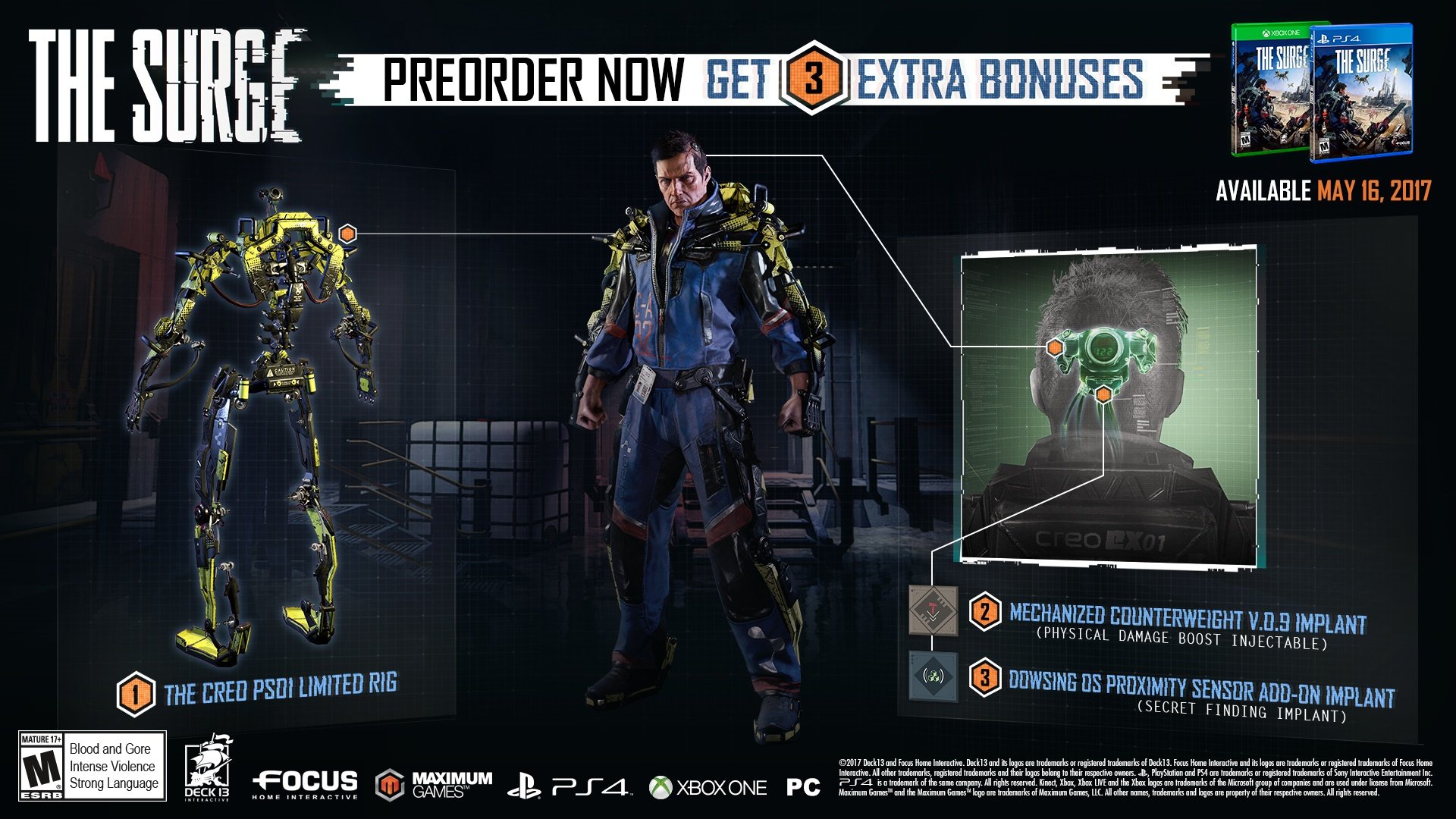 Pre-order The Surge now and get the "CREO Special Employee Kit" DLC granting you: Unique exoskeleton: The CREO PS01 Limited Rig, Mechanized Counterweight V.0.9 implant for physical damage boost injectable, Dowsing OS Proximity Sensor add-on implant to find secret implant.

The Surge Highlights;
A brand-new hardcore RPG - Environmental storytelling and unique, augmented hero provide a fresh take on the genre

You are what you loot - Innovative leveling-up system allows you to harvest the technology of dismembered enemies

Tight, visceral combat - Hit carefully to dismember your enemies and loot the spoils

The future is now - Work against the devastating effects of enhanced humans and global warming caused by an ever-evolving techno-world
The Surge - Bad Day at the Office Trailer | PS4 ( Video All Rights reserved to Publisher - mentioned on the video )

The Surge - Gameplay Trailer ( Video All Rights reserved to Publisher - mentioned on the video )
Description from Manufacturer ( Mentioned Above ):
Explore and fight in a dystopian wasteland overrun by malfunctioning machines and fearsome enemies in this hardcore sci-fi action RPG. As the Earth nears the end of its life, those who remain in the bleak, overpopulated cities must work to survive in an industrial complex plagued by a tech-enhanced workforce. You are a survivor in this world, an ordinary man who wears a powerful, industrial-grade exoskeleton that gives you protection and strength to stay alive. Meld flesh with steel to survive long enough to discover the truth about CREO, your mysterious employer. The Surge features a dynamic limb-targeting system and an original character progression system based on modular upgrades gained through tight, visceral combat.

Have a nice game play :)

* All Brands and game names mentioned on EgyNewTech.com are trade marks belong to its' owner