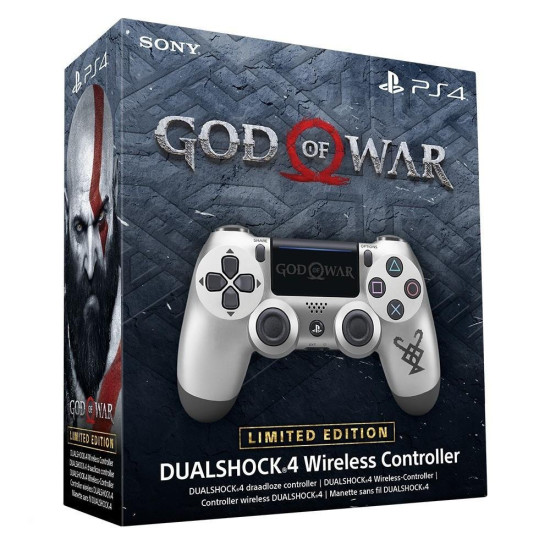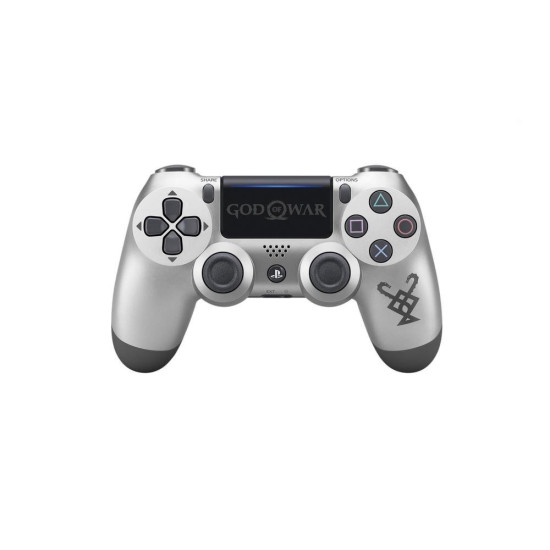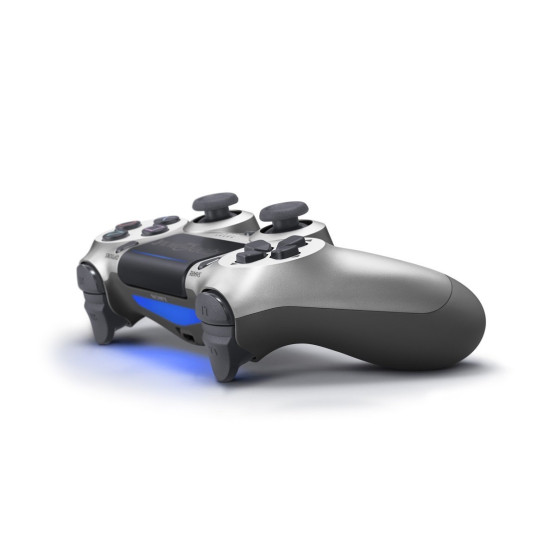 Restocking



This product qualifies for free shipping when bundle it.
This product qualify for free shipping inside Cairo and most of States; when buy it with another product and your order value exceed 2000 EGP.
Sony Sony DualShock 4 Wireless Controller - Limited Edition God of War
Release date: 20 April 2018




Manufacturer:

Sony

Rated : No Rating

Item Cover may deffer

* All Brands and Items names mentioned on EgyNewTech.com are trade marks belong to it's owner ( mentioned above ) and it's owner have all the rights reserved for it; Game code and certain audio and/or visual material belong to it's manufacturers ( mentioned above ) and they have all the rights reserved.
Sony PlayStation DualShock 4 Controller - Limited Edition God of War Highlights;
Ergonomic Design -Get to grips with an elegant, super comfortable design, while highly responsive sticks and buttons mean greater precision during gameplay
Customised Control-Prepare your controller just the way you like it - set the speaker volume, disable vibrations and adjust the light bar brightness. You can also choose to control gameplay wirelessly via Bluetooth or by using a USB cable connected to your PS4
Built-in Speaker and Stereo Headset Jack-Enjoy extra sound effects - straight from the controller - and chat with online friends via a headset, such as the stereo headset included with the PS4 system
Vibration Feedback-Feel even more deeply engaged with the action as the controller shudders and shakes in your hands, thanks to intuitive vibration motors
Touch Pad-Guide, gesture and draw with the responsive touch pad - now restyled so you can see your light bar colour from above as you play
Description from Manufacturer ( Mentioned Above ):
Take charge of every game with precise wireless control, refined sticks and responsive triggers. Discover innovative features and enjoy complete comfort with an intelligent design, textured grips and built-in rechargeable battery. Face the beasts of the brutal Norse wilds with the Limited Edition God of War DUALSHOCK 4 wireless controller. Featuring a metallic silver and dark grey design, the controller is adorned with the iconic Huldra Bros. symbol - which is inscribed on Kratos's Leviathan Axe



SHARE Button
Why not share triumphs and accomplishments with friends via popular social networks at the touch of a button?.

Hear Every Detail
Built-in Mono Speaker and Headset Jack
Make the details stand out. Enjoy high-fidelity sound effects through the controller and chat with online friends via a headset.


Feel the Action
Enhanced Vibration
Not only will you see and hear everything in even deeper detail, you'll feel it too with more intense vibration motors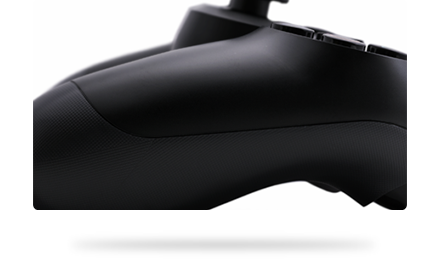 Precision Design

New Shape
Take control in even more comfort thanks to a new design, while improved analog sticks and buttons mean greater precision.