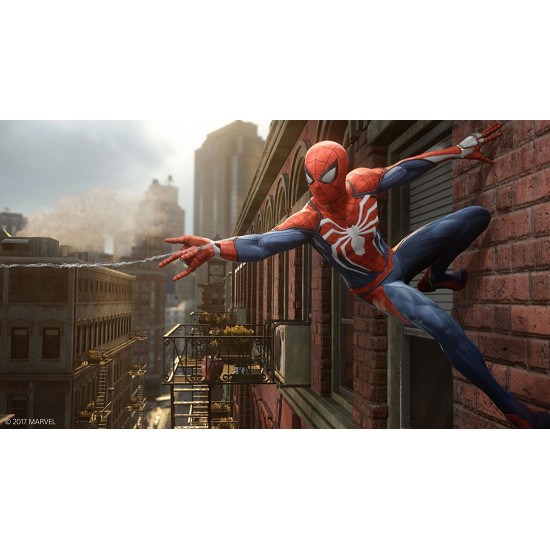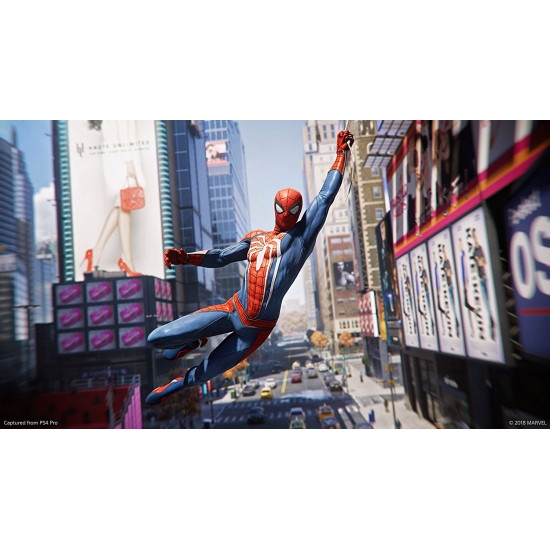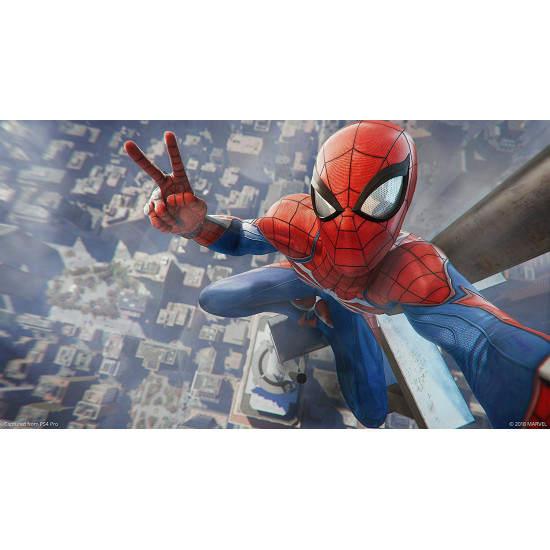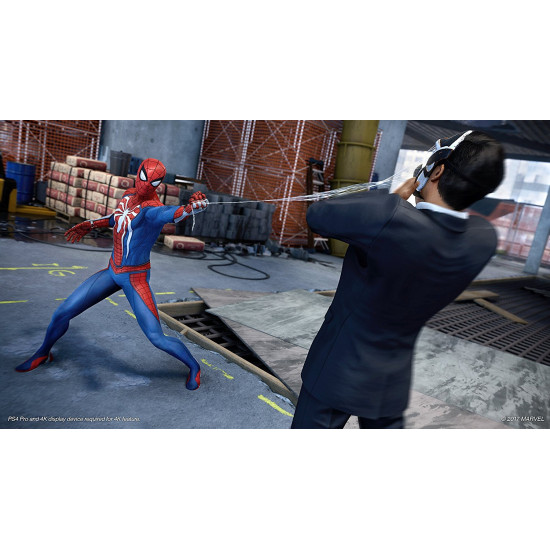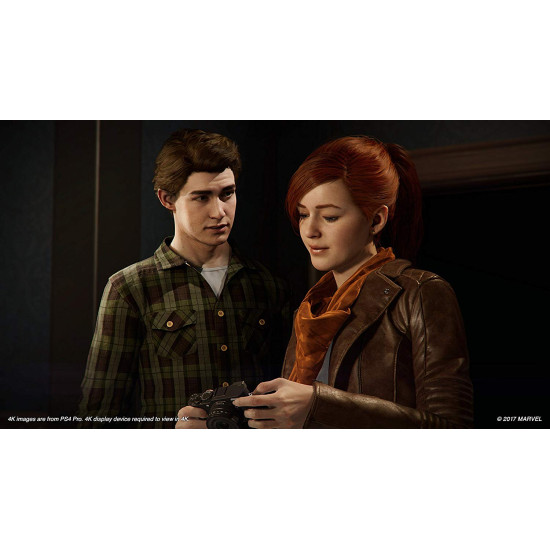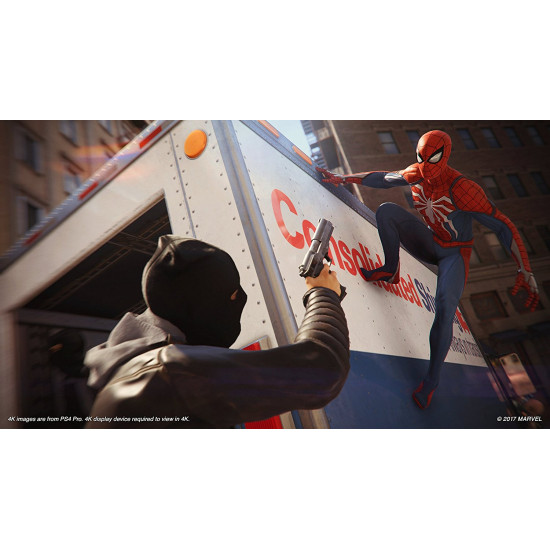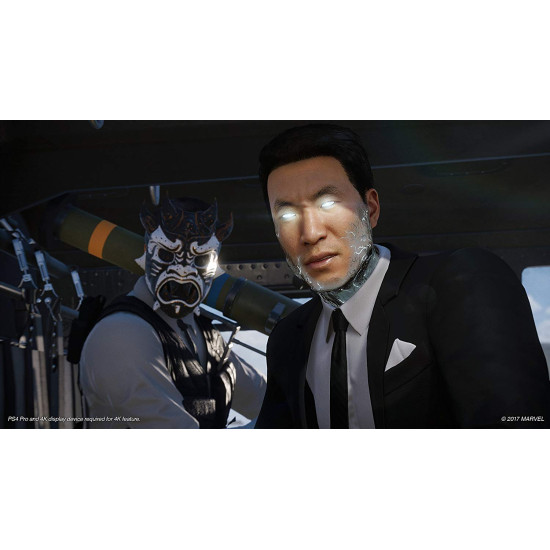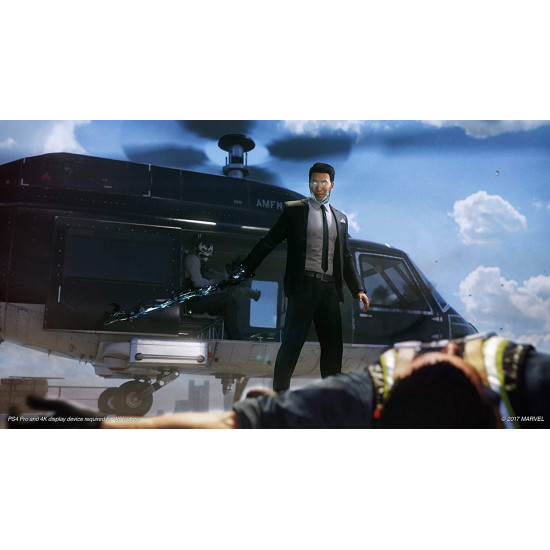 -24 % Sold Out









This product qualifies for free shipping when bundle it.
This product qualify for free shipping inside Cairo and most of States; when buy it with another product and your order value exceed 2000 EGP.
Sony Marvel's Spider-Man - Game Of The Year Edition - PlayStation 4
Release date: 28 Aug. 2019




Manufacturer:

Sony

Rated : Ages 16 and Over

Item Cover may deffer

Pre-Order bonus VALID when place your order before release date and EgyNewTech reserves the right to change or terminate this promotion at any time in which matching publisher Policy, Any issues in using or redeeming the code provided by publisher as a pre-order bonus, customer have to contact the publisher direct. **
Marvel's Spider-Man - Game Of The Year Edition Highlights;
Explore a new chapter in Marvel's Spider-Man universe as a more experienced Peter Parker.
starring one of the world's most iconic Super Heroes, Marvel's Spider-Man features the acrobatic abilities, improvisation and web-slinging that the wall-crawler is famous for, while also Introducing elements never-before-seen in a Spider-Man game.
from traversing by parkour and unique environmental interactions, to new combat and blockbuster action, it's Spider-Man unlike any you've played before.
game of the Year Edition includes:
the full game.
the city that never sleeps -three post-launch story chapters featuring new characters and missions
Description from Manufacturer ( Mentioned Above ):
Marvel's Spider-Man

Play as Spider-Man like never before. Peter Parker's life is beginning to collide with his powerful alter ego and he attempts to balance his career and save thousands of lives in New York City. Play as one of the most iconic superheroes created as he webs his way through New York City with incredible interaction with the open-world. Swing your way through missions and activities to defeat evil as well as unlock special skills to help with his parkour and combat abilities. Sony Interactive Entertainment has teamed up with Insomniac Games to create Marvel's Spider-Man and introduce incredible graphics and elements that haven't been seen before. There are hours of gameplay to enjoy as you play as Peter Parker and battle the big crime in New York City. The new adventure features parkour and unique environmental interaction which you can make the most of as you web-sling and wall-crawl your way around with Spider-Man's acrobatic abilities. The way this superhero interacts with his surroundings and combats evil really is unique but superb!

A new and authentic Spider-Man adventure

Marvel and Insomniac Games have teamed up to create a brand-new and authentic Spider-Man story. This isn't the Spider-Man you've met before, or seen in a movie. This is an experienced Peter Parker who's more masterful at fighting big crime in New York City. At the same time he's struggling to balance his chaotic personal life and career while the fate of nine million New Yorkers rests upon his shoulders.



Spider-Man Pre-Order



Pre-Order Marvel's Spider-Man and get a Spidey Suit Pack, 5 Extra Skill Points, Early unlock of a Spider-Drone Gadget, Spider-Man PS4 Custom Theme and Spider-Man PSN Avatar

Be Spider-Man


After eight years behind the mask, Peter Parker is a crime-fighting expert. Feel the full power of a more experienced Spider-Man with improvisational combat, dynamic acrobatics, fluid urban traversal, and environmental interactions. A rookie no longer, this is the most masterful Spider-Man you've ever played!
Experience an original story



The worlds of Peter Parker and Spider-Man collide in an original, action-packed tale. In this new Spider-Man universe, iconic characters from Peter and Spider-Man's lives have been re-imagined, placing familiar characters in unique roles.

Marvel's New York



The Big Apple comes to life as Insomniac's most expansive and interactive world yet. Swing through vibrant neighbourhoods and catch breathtaking views of iconic Marvel and Manhattan landmarks. Use the environment to defeat villains with epic take-downs in true blockbuster action.

Happy Gaming everyone

* All Brands and game names mentioned on EgyNewTech.com are trade marks belong to its' owner ( mentioned above ) and its' owner have all the rights reserved for it; Game code and certain audio and/or visual material belong to its' manufacturers ( mentioned above ) and they have all the rights reserved.