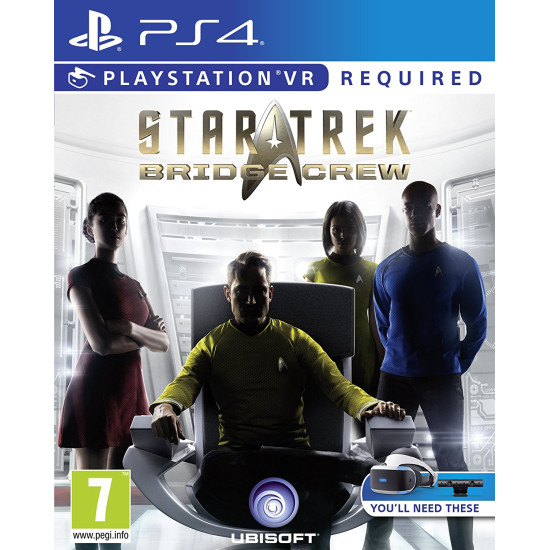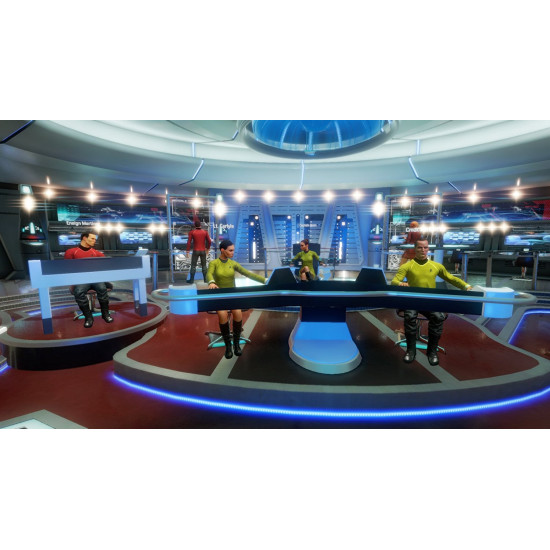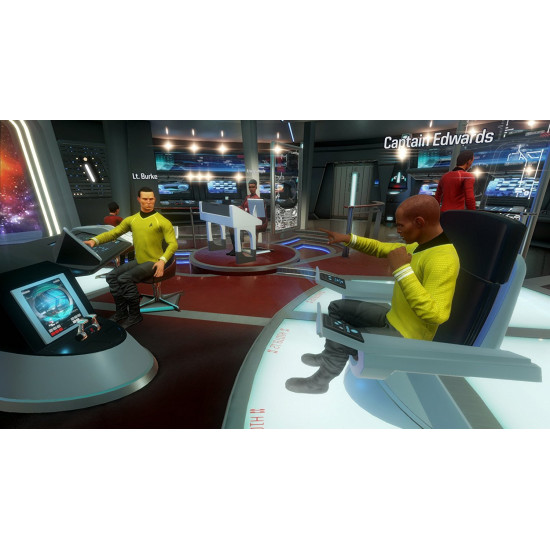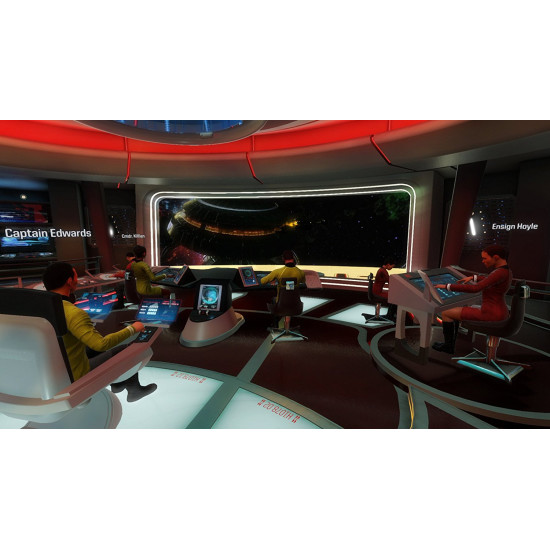 Restocking


This product qualifies for free shipping when bundle it.
This product qualify for free shipping inside Cairo and most of States; when buy it with another product and your order value exceed 2000 EGP.
Star Trek: Bridge Crew - PSVR | PS4
Release date: 30-May-2017




Manufacturer:

UBI Soft

Rated : Ages 16 and Over

Item Cover may deffer

Pre-Order bonus VALID when place your order before release date and EgyNewTech reserves the right to change or terminate this promotion at any time in which matching publisher Policy, Any issues in using or redeeming the code provided by publisher as a pre-order bonus, customer have to contact the publisher direct. **
Star Trek: Bridge Crew - PSVR Highlights;

Designed from the ground up for VR Star Trek: Bridge Crew was developed specifically for virtual reality and capitalizes on the powerful sense of social presence possible only through VR
Operate as a crew: In co-op, players can form a crew of four to serve in the roles of Captain, Helm, Tactical and Engineer
A unique ship for a unique mission: Take command of the USS Aegis, the first ship of her kind
A shared galactic adventure Star Trek: Bridge Crew offers a compelling and engaging co-op experience, with an unmatched sense of reality
Mission generator: In addition to a dynamic storyline, Star Trek: Bridge Crew features an "Ongoing Missions" mode, procedurally generating missions for countless hours of Solo and Co-op adventure
Description from Manufacturer;

Star Trek: Bridge Crew puts you and your friends in the heart of a starship, where- as officers of the Federation- every action and decision you make together will determine the fate of your ship and crew. Developed specifically for VR, Star Trek: Bridge Crew is the only game to offer a true-to-life level of immersion in the Star Trek universe.
In Star Trek: Bridge Crew, the Federation dispatches you and your crew to command the new vessel U.S.S. Aegis as part of a critical initiative. Your mission: explore a largely uncharted sector of space known as The Trench, in hopes of locating a suitable new home world for the decimated Vulcan populace. The Trench contains stunning beauty and undiscovered wonders, but also strange anomalies and dangers yet unknown. The Klingon Empire is also active in the region, and their purpose is undoubtedly a threat to the Federation's plans. It's up to you and your crew to chart the sector to determine the Klingons' aims, and to secure a peaceful Federation presence.
Have a nice game play :)

* All Brands and game names mentioned on EgyNewTech.com are trade marks belong to its' owner ( mentioned above ) and its' owner have all the rights reserved for it; Game code and certain audio and/or visual material belong to its' manufacturers ( mentioned above ) and they have all the rights reserved.
Stock:

Restocking

Reward Points:

380

Model:

PlayStation 4

Weight:

0.30kg
UbiSoft
Price in reward points: 85000