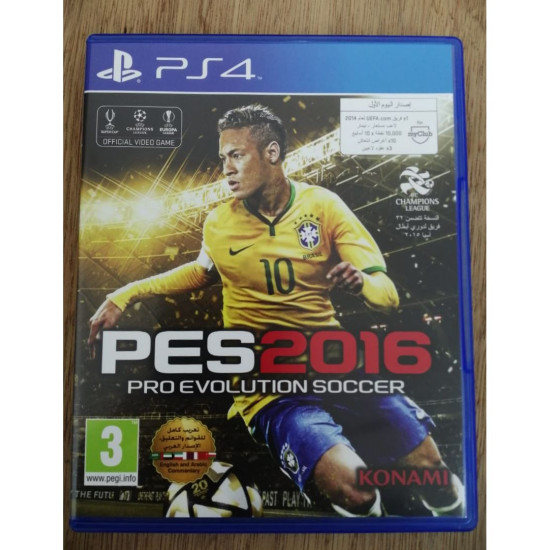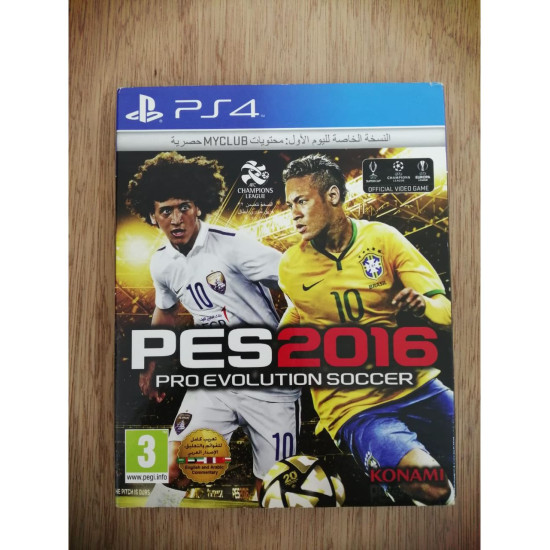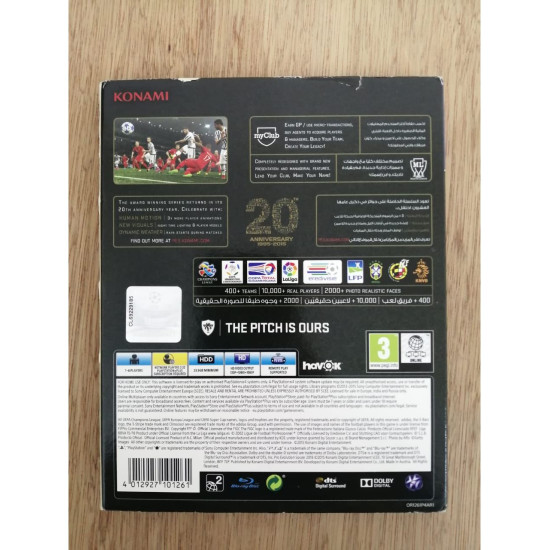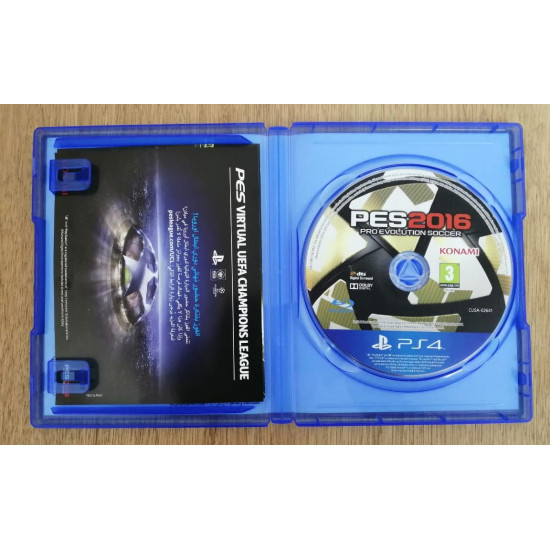 Used Item




Pro Evolution Soccer 2016 - Day 1 Edition - Arabic Edition - Used Like New - PlayStation 4
Release date: 18-09-2015
Game Cover may deffer
Preorder bonus VALID when place your order before release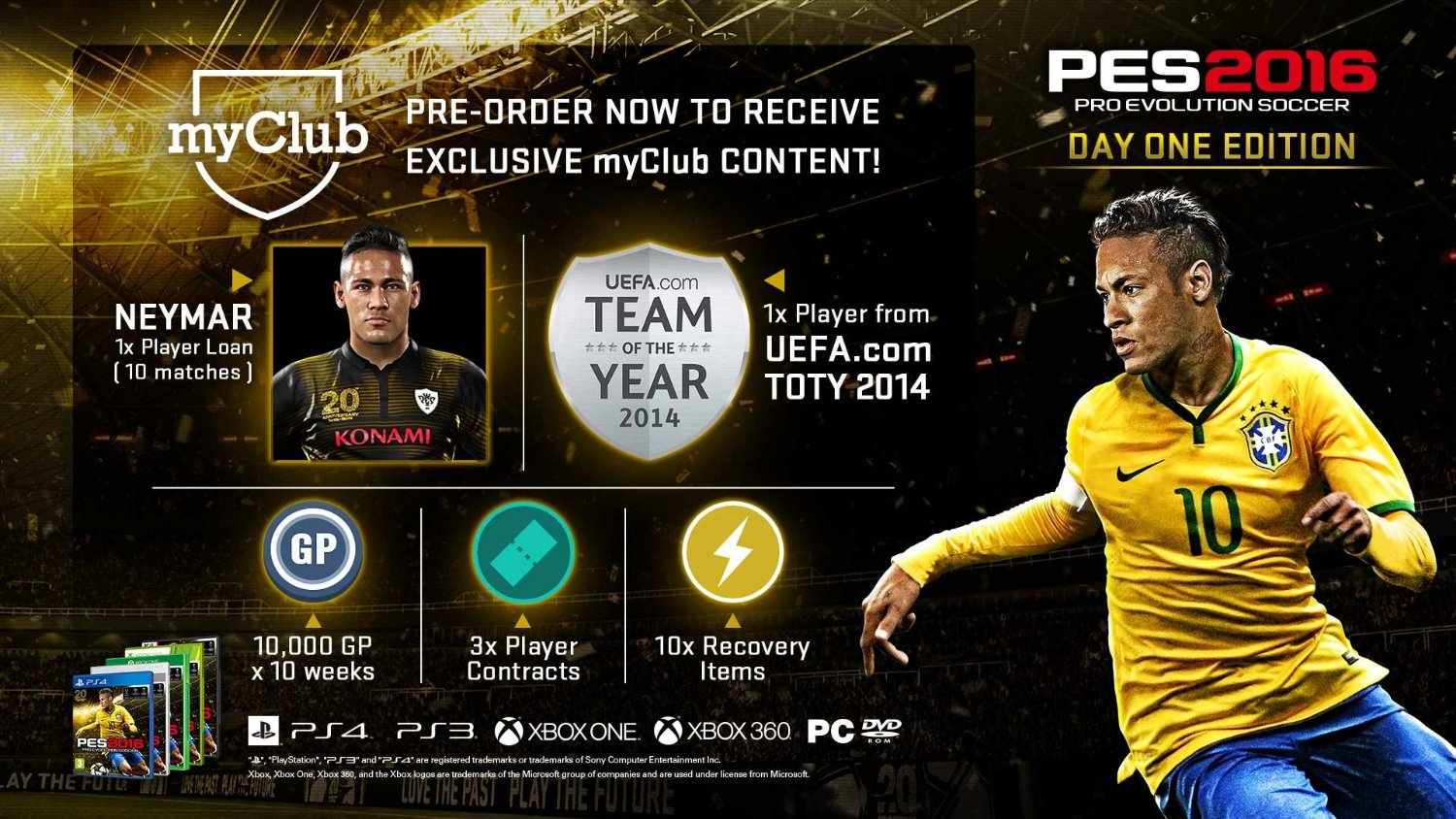 Day 1 Edition includes
Exclusive digital content for My Club:
1x UEFA TOTY 2014 player
1x player loan (10 matches) – Neymar
10,000 GP x 10 weeks
10x Recovery Items
3x Player Contracts
Pro Evolution Soccer 2016 - E3 Trailer
Every facet of the game has been enhanced to deliver yet another outstanding edition of this critically acclaimed football series.
Fresh gameplay: exciting advancements include an advanced collision system, enhancements to 1v1 control and more intelligent player A.I.
Important elements upgraded following fan feedback, including improvements to myClub and an enhanced dynamic wide camera angle.
Day 1 Edition includes exclusive digital content for myClub
Product Description
PES 2016 marks the twentieth anniversary edition of the hugely successful football series.
From its humble origins on PSOne, the PES series has leaped from format to format, adding ever more realism as it evolved. This heritage has been celebrated in PES 2016's new tagline 'Love The Past, Play The Future', highlighting the series' recent return to core PES values in last year's PES 2015 and focusing on the many new gameplay and presentational elements that will further establish the series as the definitive football experience.
PES 2016 aims to retain its title of 'Best Sports Game', as voted across the world at games shows and by major media outlets in 2014, by continuing to lead the way in the recreation of 'The Beautiful Game'. The series aims to go back to its roots to create an exciting match between users, and proudly present PES 2016 to deliver quality gameplay following The Pitch is Ours mantra. From further integration of the industry leading Fox Engine to bring the on-pitch action to life and the full commitment to centre the product around creating the best gameplay experience, to the full redevelopment of Master League, every facet of the game has been enhanced to deliver yet another outstanding product.
Features
Fresh Gameplay – Exciting advancements reaffirming the PES series as having the No.1 gameplay.
Advanced Collision System – The physicality of the modern game has been realised in PES 2016 with a significantly improved collision system, calculating how players interact, creating a unique outcome depending on type of impact.
Aerial Strength – With the new physicality system, aerial battles are a completely unique experience this year. Use the left stick to battle the opposition to disrupt a larger more powerful player, or find the best position to make the header/volley.
1v1 Control – In PES 2016 the 1v1 player control have been enhanced, offering a wide range of move