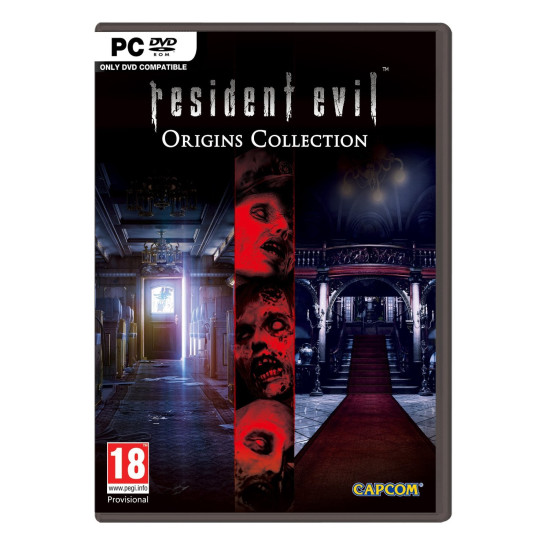 -20 % Sold Out
Resident Evil Origins Collection | PC Disc
Region All Release date: 19-01-2016

Region 2 Release date: 22

-01-2016

Manufacturer:

Capcom

Game Cover may deffer




Pre-Order Price Guarantee




Pre-Order bonus VALID when place your order before release date and EgyNewTech reserves the right to change or terminate this promotion at any time according to publisher, Any problem in using or redeeming the publisher pre-order bonus customer have to contact the publisher direct.



Resident Evil Origins Collection,
Return to the series origins - Discover the truth behind what led to the horrors at the Mansion in Resident Evil in this fan-favorite and popular prequel title to the series.

Completely enhanced visuals - New high-resolution textures have been created from scratch, including 1080p support on next-gen consoles, while still preserving the classic appearance of the original release.

Fan-favorite Resident Evil characters - Rookie S.T.A.R.S. member Rebecca Chambers and wanted criminal Billy Coen combine skills and buddy up to survive the undead and infected nightmares that await them.