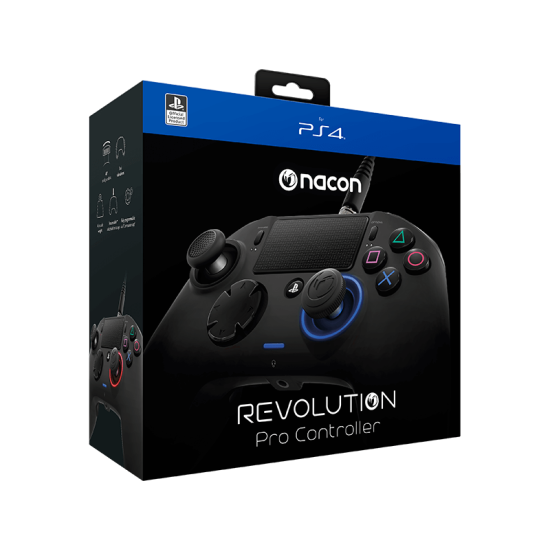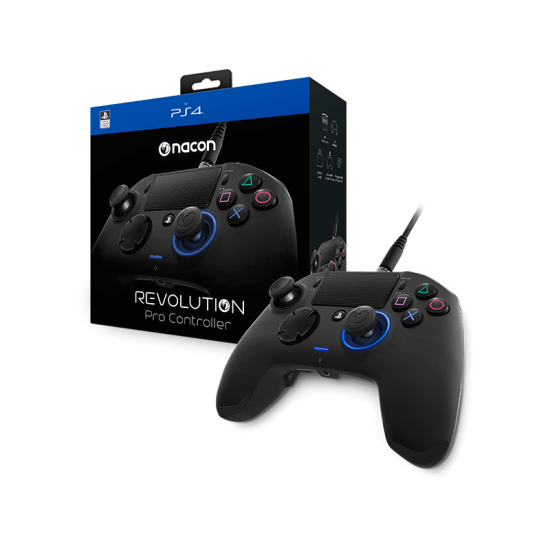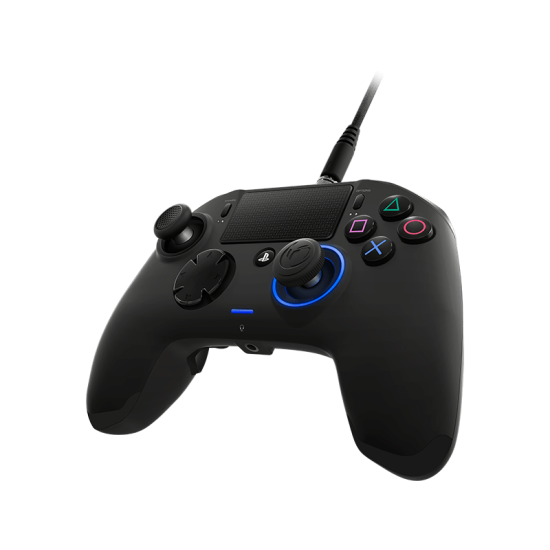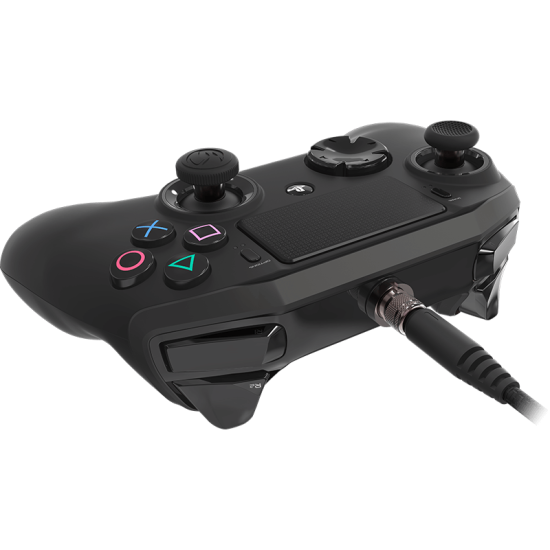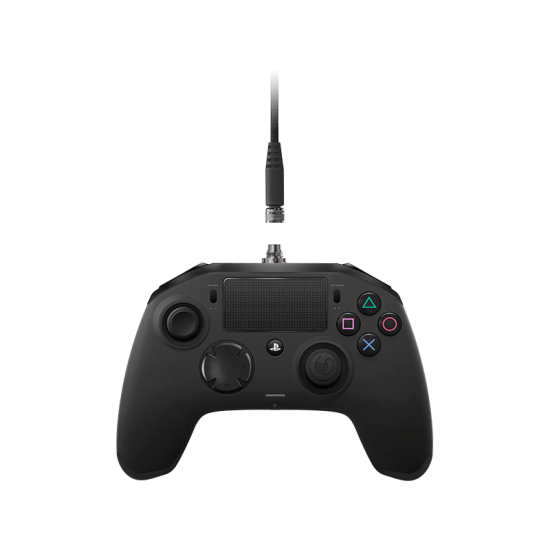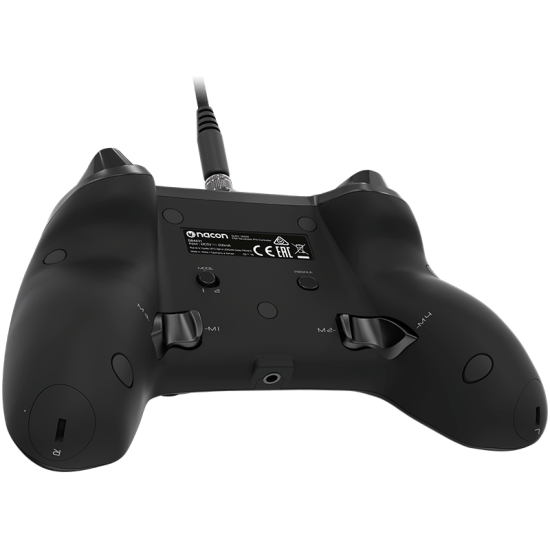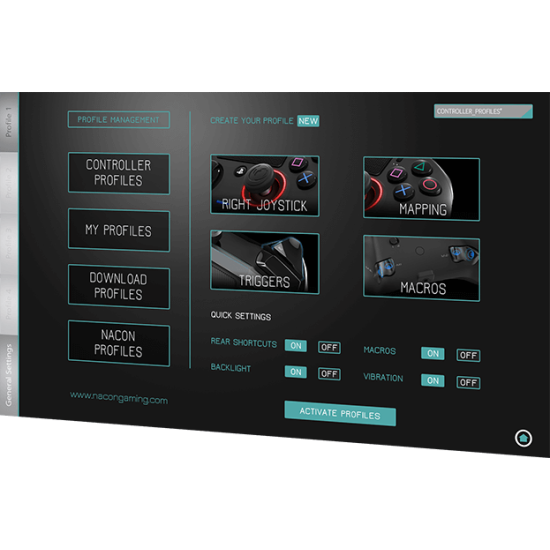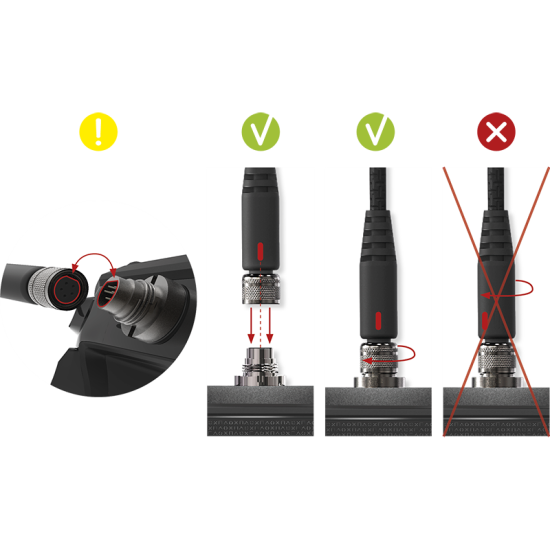 -15 % Restocking










This product qualifies for free shipping
This product qualify for free shipping inside Cairo, Giza and most of States.
Nacon Revolution Pro Controller - Black | PS4
Release date: 23 Dec. 2016




Manufacturer:

Nacon

Rated : No Rating

Item Cover may deffer

* All Brands and Items names mentioned on EgyNewTech.com are trade marks belong to it's owner ( mentioned above ) and it's owner have all the rights reserved for it; Game code and certain audio and/or visual material belong to it's manufacturers ( mentioned above ) and they have all the rights reserved.
Nacon THE ESPORTS DESIGNED CONTROLLER REVOLUTION PRO CONTROLLER Highlights;
Enhanced left and right analogue sticks with 46 degree amplitude for advanced accuracy
8-way directional pad - ideal for fighting games
Twin shoulder buttons
HOME / SHARE / OPTIONS buttons
Touch Pad. LED player status indicator. Wired 3m braided cable to minimise latency - detachable for easy storage
Description from Manufacturer ( Mentioned Above ):
OFFICIAL PS4 CONTROLLER - REVOLUTION PRO CONTROLLER
Imagine a new controller that takes your PS4 gaming to the Next level. Imagine you can access PS4's unveiled capabilities and change the rules ! Move quicker, fire faster and reach further… Become UNBEATABLE !
The REVOLUTION Pro Controller is made for you ! Designed & developed with professional eSports players, the REVOLUTION Pro Controller is going to leverage the eSports competition at a new level. Fully customisable and unmatched precision, the REVOLUTION Pro Controller will offer gamers the possibility to setup their controller for each game and be more efficient in competition. Comfortable for the hands, pleasing for the eyes, but tough and durable when it comes down to the competition – these were the requirements we set when we started to design the Revolution Pro Controller.The rubber-coated surface allows for a tactile and comfortable controller.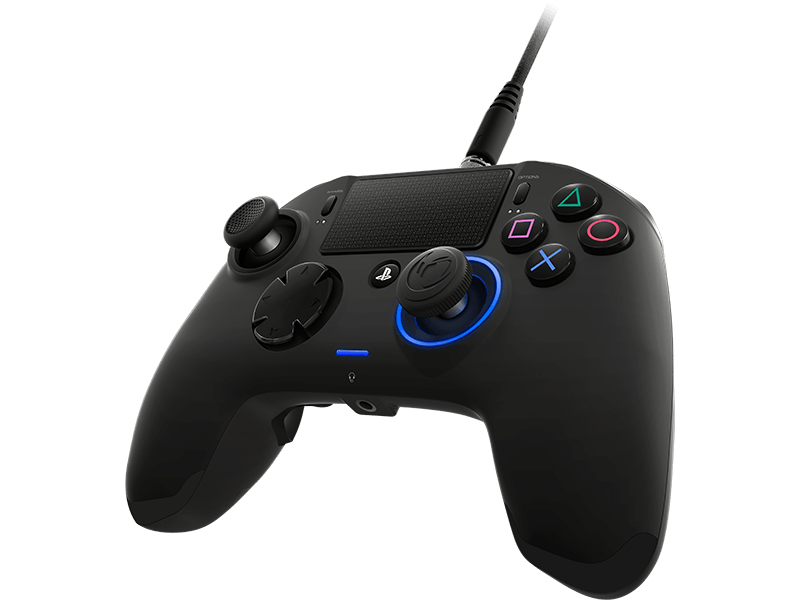 UNBEATABLE STICKS


The innovative convex right analogue stick is at the very core of the REVOLUTION Pro Controller design.Its amplitude and height are enhanced to allow for an incredibly high degree of accuracy. Its larger head is to ensure precise movement even during the most intensive gaming sessions. It has been increased in size to ensure precise movement even when the game is at dramatic climax. The analogue stick is also encircled by a backlight halo LED, which indicates which of the two controller modes the player is using. The dead-band and response curve of the right stick can be also be adjusted using the PC companion app.The smaller left analogue stick, with its concave head, gives the player the grip and confidence they need during competitive gameplay.