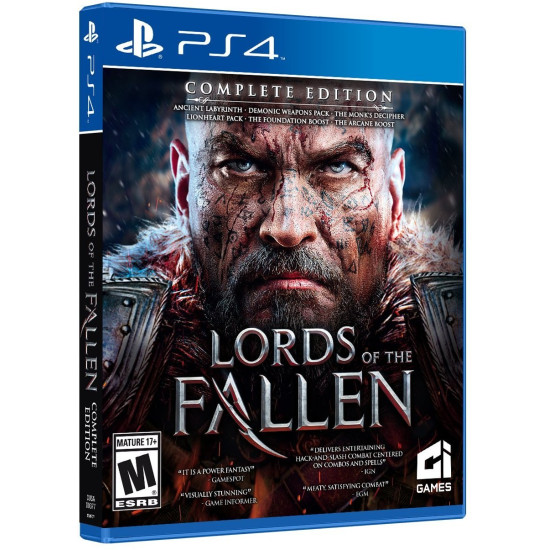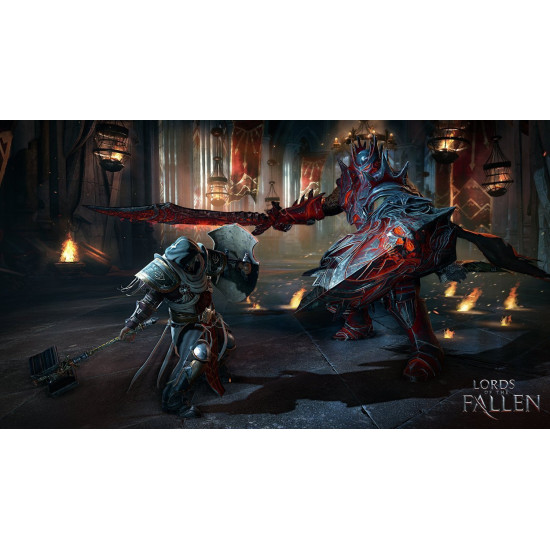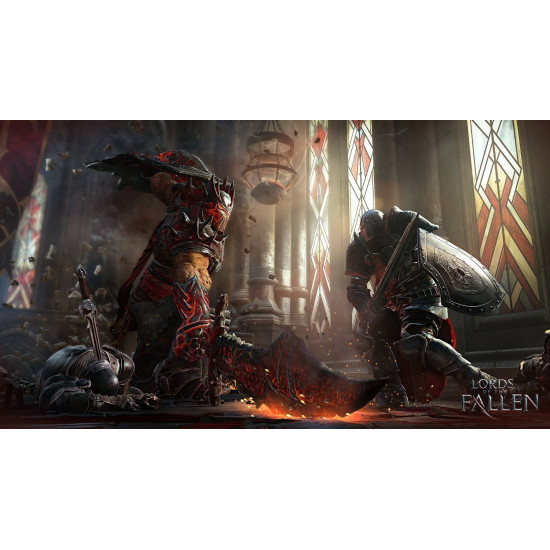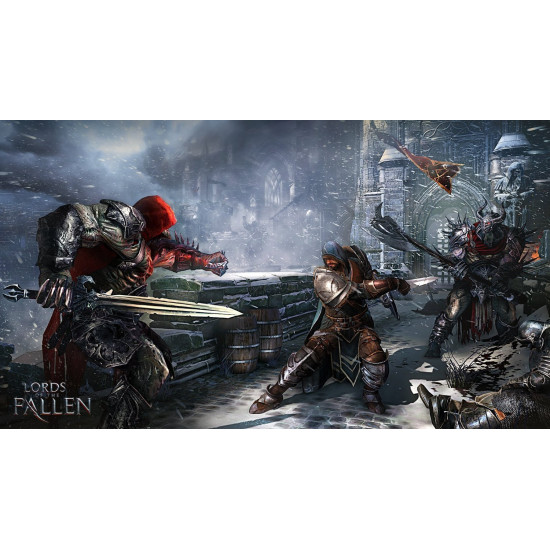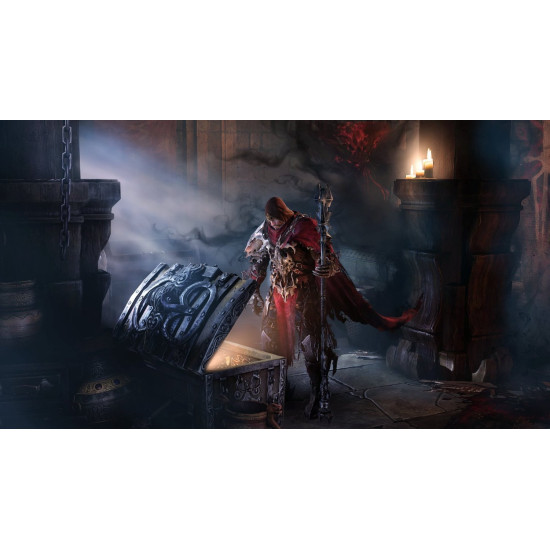 Restocking




This product qualifies for free shipping when bundle it.
This product qualify for free shipping inside Cairo and most of States; when buy it with another product and your order value exceed 2000 EGP.
Lords Of The Fallen - Complete Edition | PS4
Medieval fantasy world: Filled with chaos and lethal danger, where player never feels safe; The full history of both world and the player character unveils and dramatically changes throughout the gameplay
Fighting against the formidable Lords and Generals: Even regular opponents make up a challenging duels; Over 15 boss encounters including giant beasts; Opponents include both supernatural beings and humans
The combat system with many complex skills: Large variety of tactical medieval based weapon fighting techniques; Powerful and spectacular supernatural skills
Bonus content: Ancient Labyrinth, Demonic Weapons Pack, The Monks Decipher, Lionheart Pack, The Foundation Boost, The Arcade BoostOur Game Rate: 10/10

Publisher: Square Enix.

Conditions: New, Original, Sealed and Region 1 - USA.

Release date: 28-10-2014

Price subject to change

Game cover may differ
---
Lords of the Fallen Description :
Lords of the Fallen is a fantasy action RPG set in a harsh world where humanity has defeated its God. When his army starts to re-emerge from its demonic realm, led by the formidable Lords, humanity turns to an unlikely defender for help. Lords of the Fallen offers a deep and satisfying melee combat system with weapons, armour and skills influencing speed, power and agility. Every fight is both a challenge and a meaningful victory. Powerful and spectacular magic complete the arsenal. Embark on an epic journey of combat, exploration and discovery to become the world's salvation… or doom.
---
Lords of the Fallen - World Trailer :
---
Lords of the Fallen Debut Trailer :
---
Key Features :
Medieval Fantasy World An original world where humanity attempts to purge all evil from its own nature and criminals are branded forever for all to see

Legends and history to discover, epic locations to explore.
​
---
Combat :
Satisfying, fluid combat with authentic fighting techniques, spectacular moves and combos




Easy to learn, difficult to master – depth for dedicated players, accessibility for mainstream




Unique animation sets for each weapon class with weight and skills dynamically factored in.
---
​​More ways to play :
Visually impressive, tactically powerful spells and supernatural abilities

Magic can serve as a force multiplier and to adjust the learning curve when necessary.
​
---
Formidable Enemies :
A host of demonic and human opponents with individual tactics, combat styles and preferred fighting distance




Epic boss encounters with Lords – the generals of the Rhogar army.
​
---
Customisation :
Choose Warrior, Cleric or Rogue to lock in your arsenal of spells

Dozens of magical items 9 weapon classes




All skills, weapons and armours available to each class for nearly unlimited freedom.
​
​
---
Stock:

Restocking

Reward Points:

236

Model:

PlayStation 4

Weight:

0.50kg
Square Enix
Price in reward points: 59000