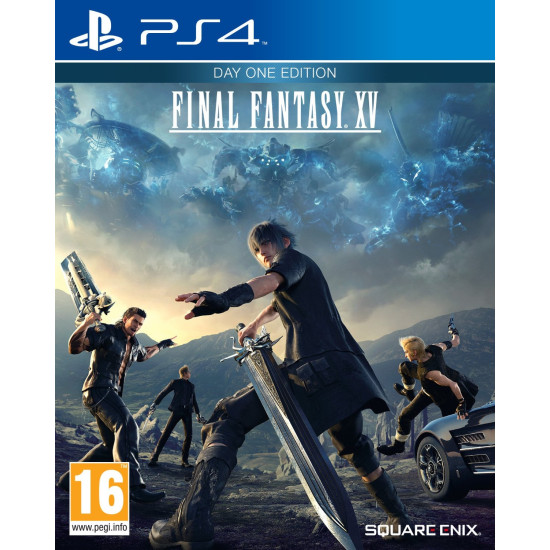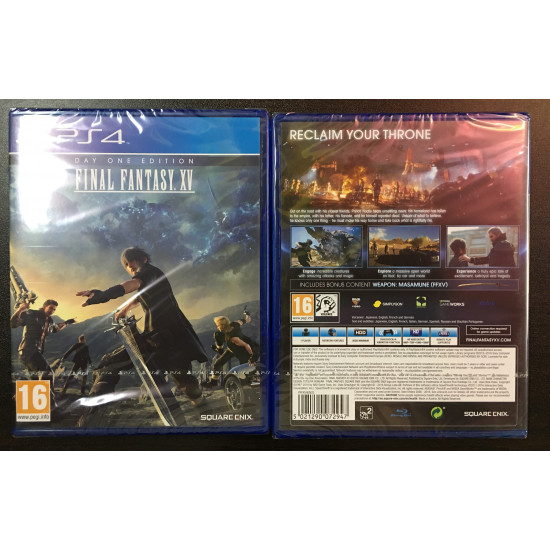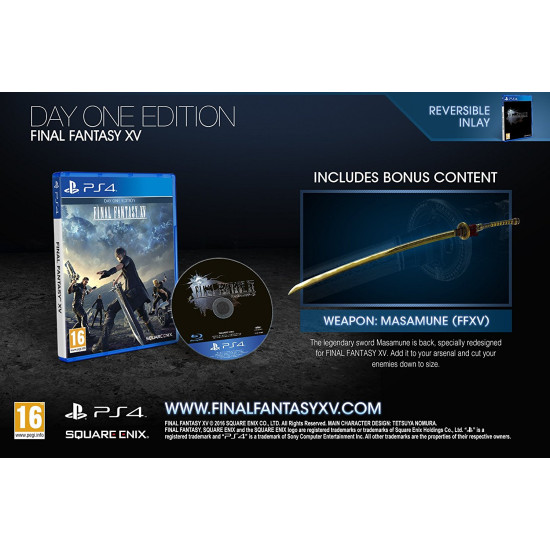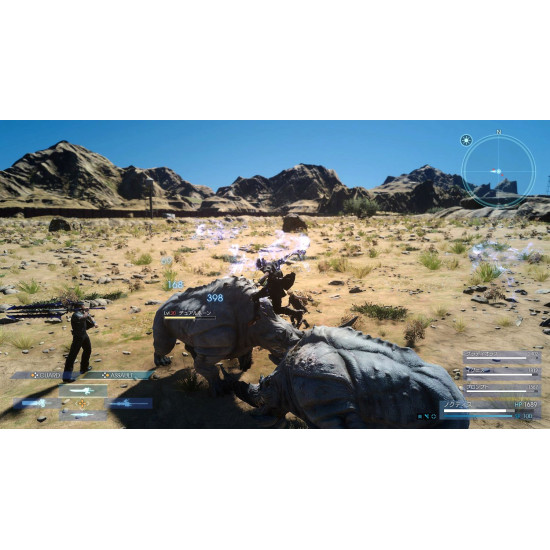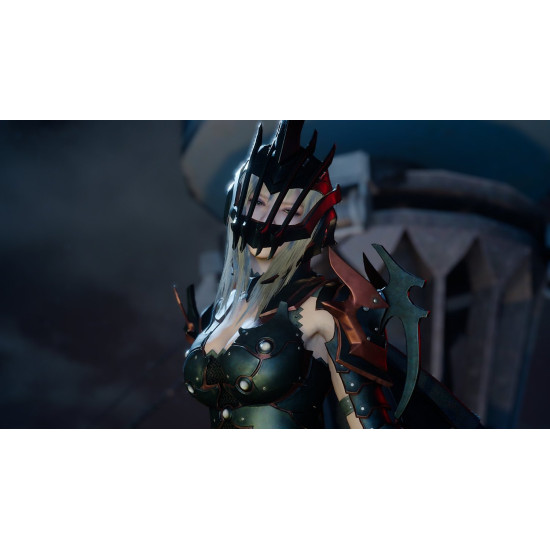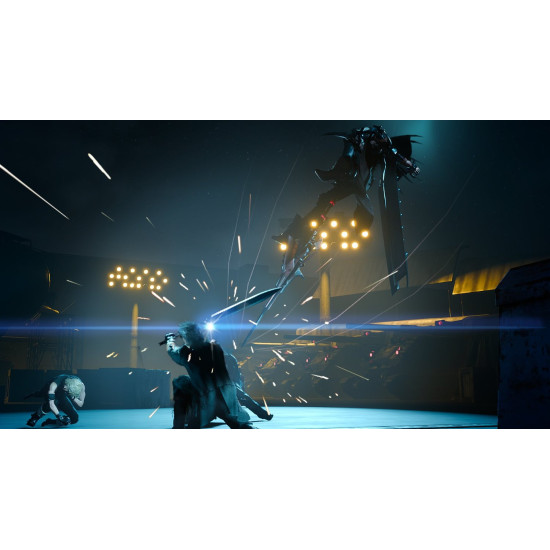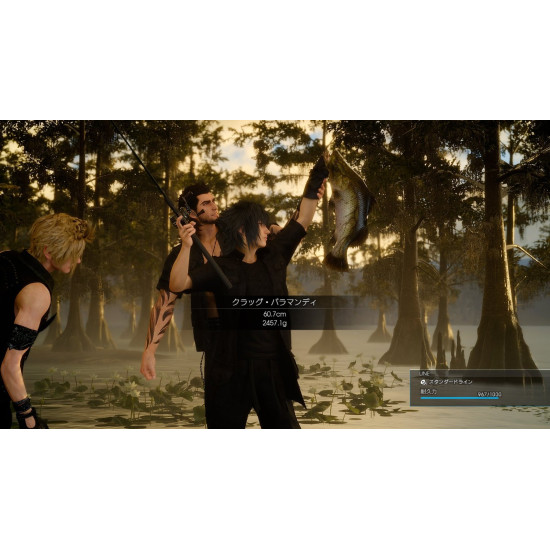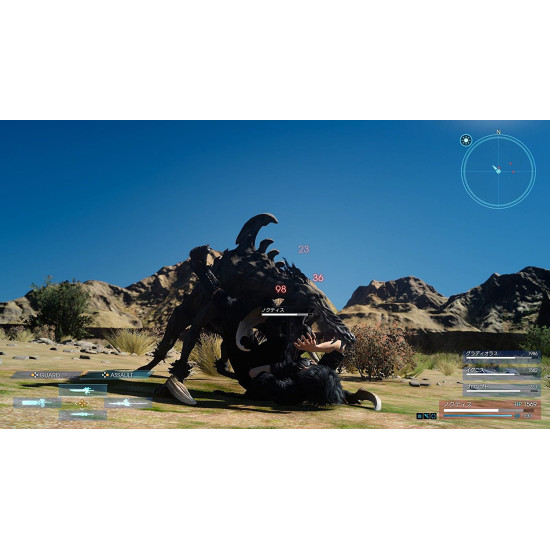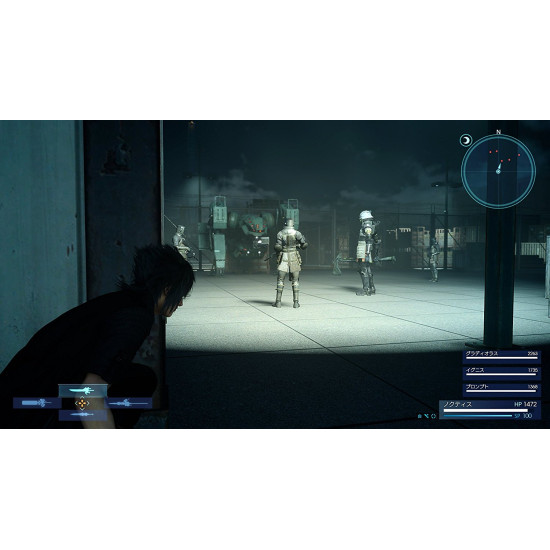 -62 % Sold Out









This product qualifies for free shipping when bundle it.
This product qualify for free shipping inside Cairo and most of States; when buy it with another product and your order value exceed 2000 EGP.
Final Fantasy XV - Day One Edition | PS4
Release date: 29-11-2016




Manufacturer:

Square Enix

Rated : Ages 16 and Over

Game Cover may deffer

Pre-Order bonus VALID when place your order before release date and EgyNewTech reserves the right to change or terminate this promotion at any time according to publisher, Any problem in using or redeeming the publisher pre-order bonus customer have to contact the publisher direct. **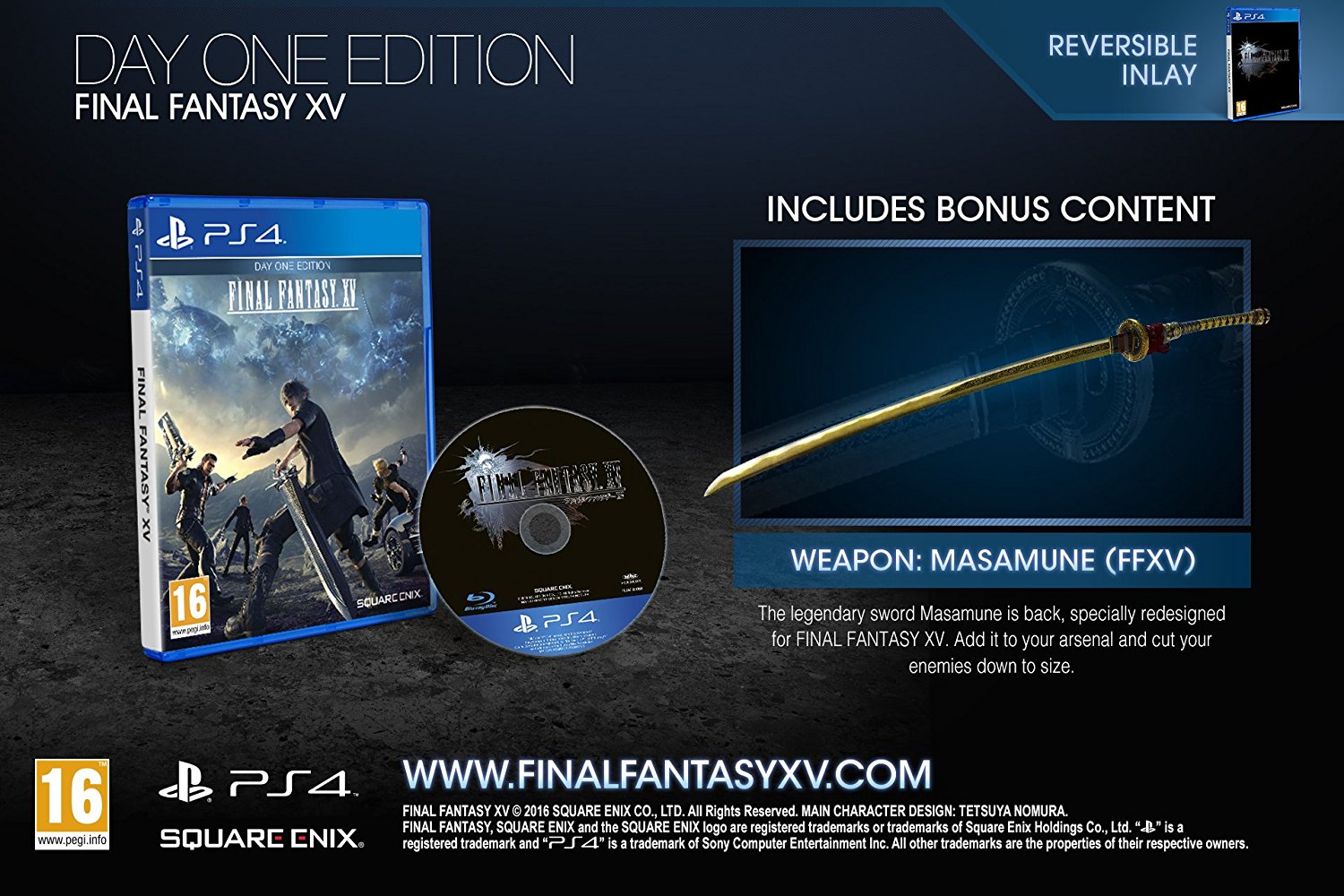 Final Fantasy XV - Day One Edition Highlights;
FINAL FANTASY XV Game Disc

Bonus Downloadable Content - Masamune sword. Add the legendary Masamune to your arsenal and cut foes down to size!

Engage In Action-Packed Battles: Customise your array of weapons and use each character's unique assists in an exciting real-time battle system, that is both user-friendly and with depth to explore. Warp around the battlefield landing tactical strikes, special moves and conjure ever-more-powerful spells, as your party progresses in its experience.

Embark On A Journey Without Limits: Take the wheel and drive from the capital to the back roads with your best friends, or venture out on foot to discover a vast landscape of teeming wildlife, dangerous caverns and living cities full of adventure.

Experience Unbreakable Bonds: As Noctis, feel connections strengthen as you and your friends grow closer along the journey. Reclaiming ones homeland relies on strength and courage, and most importantly togetherness. Perform powerful cooperative moves in battle and revel in the teamwork displayed by Noctis and his friends.
Final Fantasy XV - Omen ( Video All Rights reserved to Publisher - mentioned on the video )

Final Fantasy XV – Ride Together ( Video All Rights reserved to Publisher - mentioned on the video )