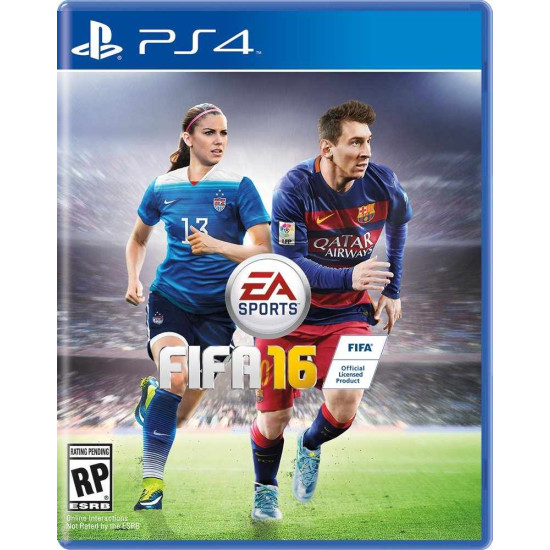 Restocking
This product qualifies for free shipping when bundle it.
This product qualify for free shipping inside Cairo and most of States; when buy it with another product and your order value exceed 2000 EGP.
EA Sports FIFA 16 | PS4
Release date : 22 - 09 - 2015
Condition : Original, New, Sealed

Publisher: EA Sport.
Defensive Agility - A new suite of 25 feature changes to defensive locomotion creates agile defenders that track attacking opponents.

Interception Intelligence - Rewritten for FIFA 16, Interception Intelligence can be adjusted in Custom Tactics so you can control how aggressive your teammates are on the ball. You are in complete control of build-up play in midfield.

No Touch Dribbling - Lionel Messi was motion captured to create an innovative dribble control system that gives players the freedom to decide not just how, but when to touch the ball. This completely revolutionizes 1v1 scenarios and gives players more opportunities in attack than ever before.

Skill Games: Basic Level - A new level of Skill Games targeted at fans picking up EA SPORTS FIFA for the first time.

Women's National Teams - For the first time ever in an EA SPORTS FIFA franchise title, compete with 12 top-ranked Women's National Teams and play online and offline in several modes.

EA SPORTS FIFA 16 will feature 12 Women's National Teams for the first time in franchise history when it launches starting on September 22, 2015.

Women's National Teams from Australia, Brazil, Canada, China, England, France, Germany, Italy, Mexico, Spain, Sweden, and the United States of America will all represent their respective federations.

They will be available in several FIFA 16 game modes including Match Day, an Offline Tournament, and Online Friendly Matches.

To see Women's National Teams in the game, visit http://easports.com/fifa/women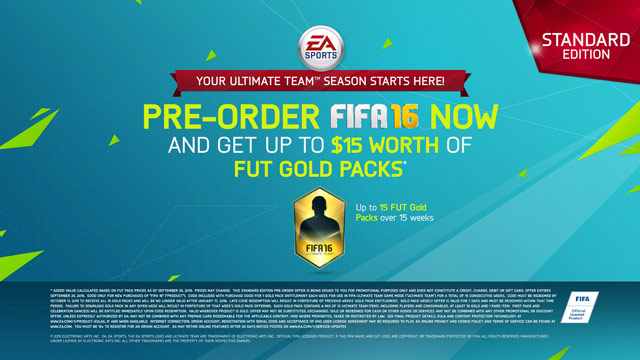 Fifa 16 Official E3 Trailer :
Fifa 16 Official Gameplay Demo :
Fifa 16 New Features , Skills & gameplay experience . :
New > Fifa 16 Women's Trailer :