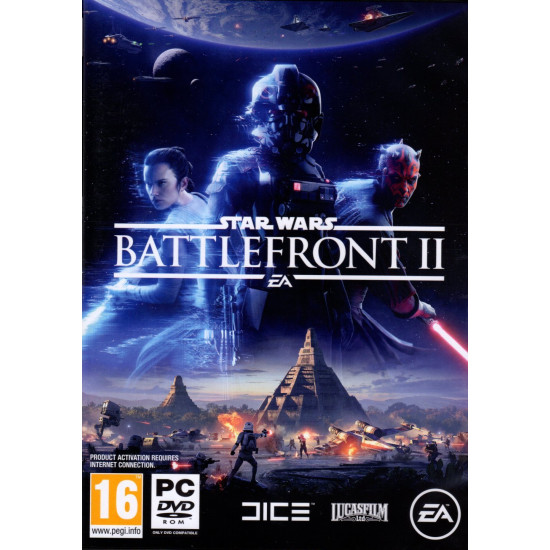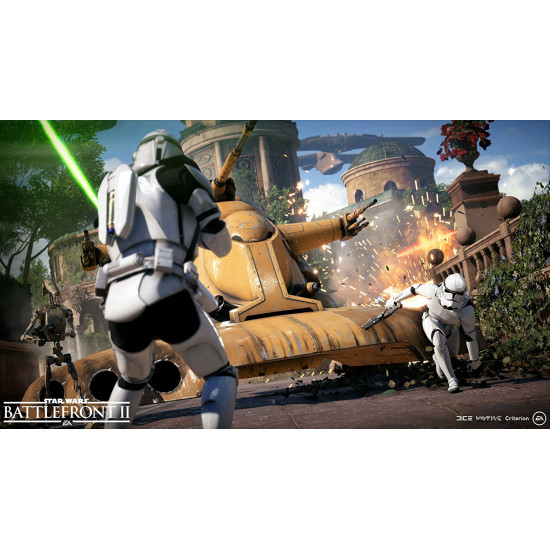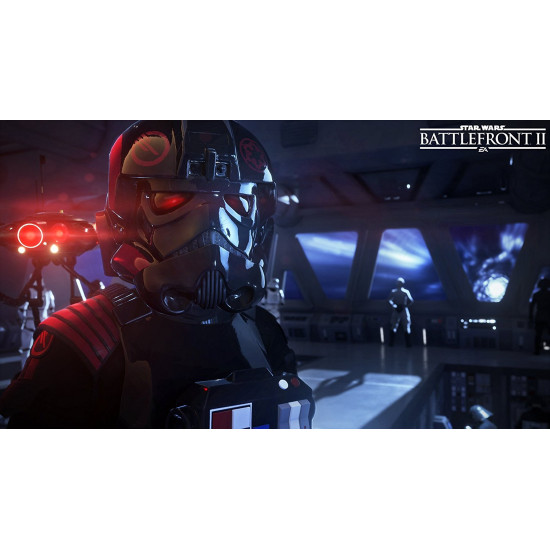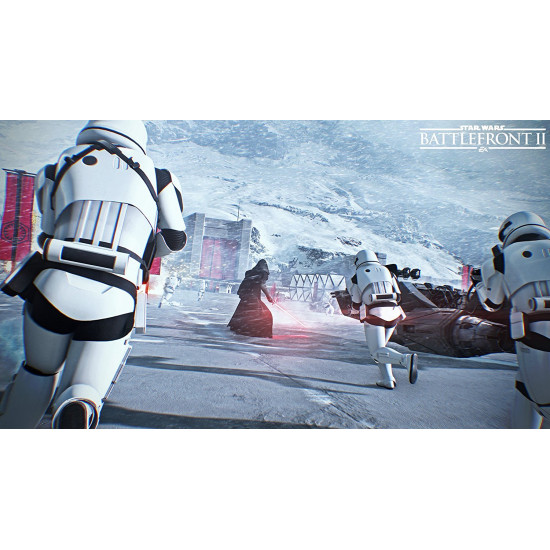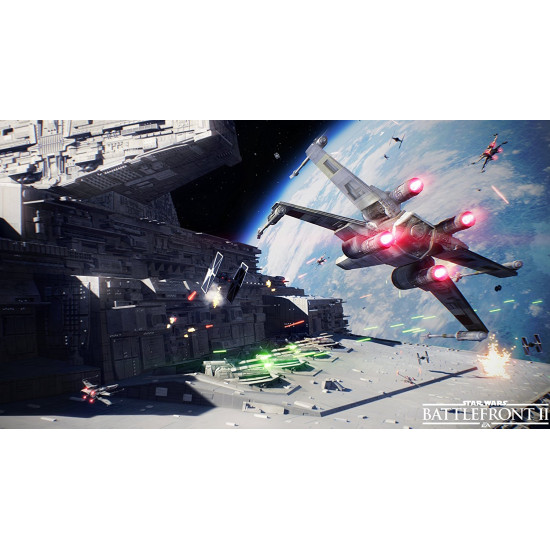 -4 % Restocking







EA Games Star Wars Battlefront II | PC - DVD Disc
Release date: 17 Nov. 2017




Manufacturer:

Electronic Arts

Rated : Ages 16 and Over

Item Cover may deffer

Pre-Order bonus VALID when place your order before release date and EgyNewTech reserves the right to change or terminate this promotion at any time in which matching publisher Policy, Any issues in using or redeeming the code provided by publisher as a pre-order bonus, customer have to contact the publisher direct. **
Star Wars Battlefront II Highlights;
Jump into the boots of an elite special forces soldier, equally lethal on the ground and space, in an emotionally gripping new Star Wars campaign that spans over 30 years and bridges events between the films' Star Wars: Return of the Jedi and Star Wars: The Force Awakens.
Join your squadron and weave in between asteroids fields, fly through Imperial Dock Yards and take down massive capital ships as you pilot legendary starfighters in high stakes dogfights with up to 24 players and 40 AI ships.
Team up with a friend from the comfort of your couch with two-player offline split-screen play. Earn rewards, customise your troopers and heroes, and bring your upgrades with you on the online multiplayer battleground.
Master your craft with customisable character progression. Upgrade abilities unique to each hero, trooper class, and starfighter.
Customers who pre-ordered Star Wars BattleFront 2 before 1 October are entitled to a Beta code to get early access the closed Beta event, beginning 4 October.
Description from Manufacturer ( Mentioned Above ):


Star Wars Battlefront II

Embark on an endless Star Wars action experience from the bestselling Star Wars HD videogame franchise of all time.
Rush through waves of enemies on Starkiller Base with the power of your lightsaber in your hands. Storm through the jungle canopy of a hidden Rebel base on Yavin 4 with your fellow troopers, dispensing firepower from AT-STs. Line up your X-wing squadron for an attack on a mammoth First Order Star Destroyer in space. Or rise as a new Star Wars hero – Iden, an elite Imperial special forces soldier – and discover an emotional and gripping single-player story spanning thirty years.
Experience rich and living Star Wars multiplayer battlegrounds across all th