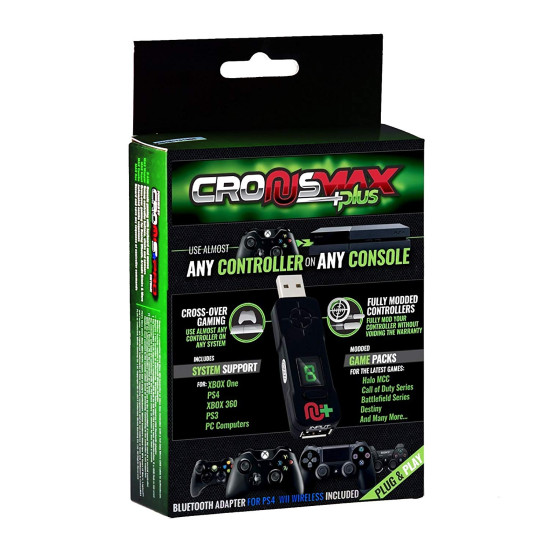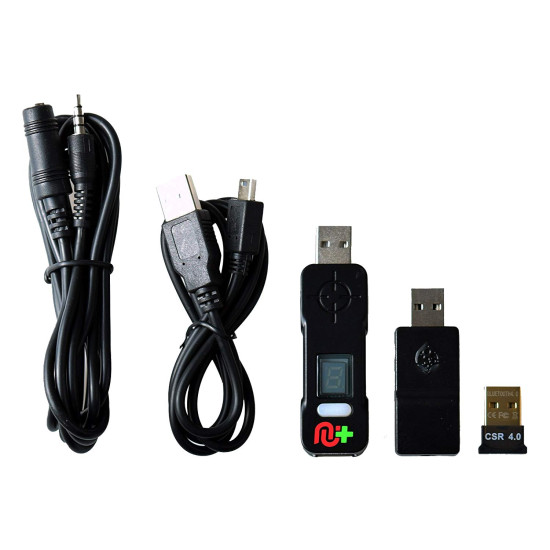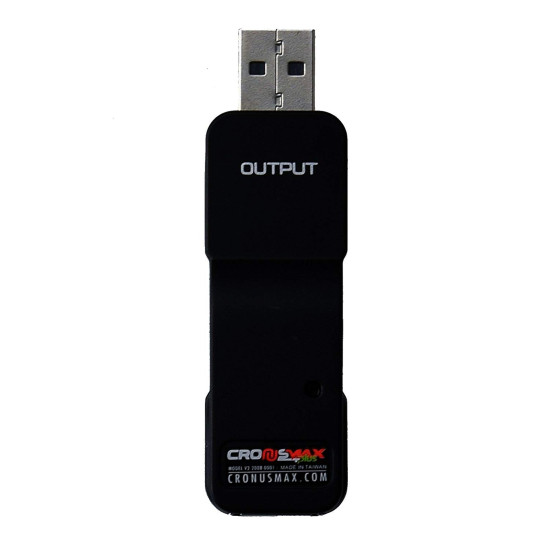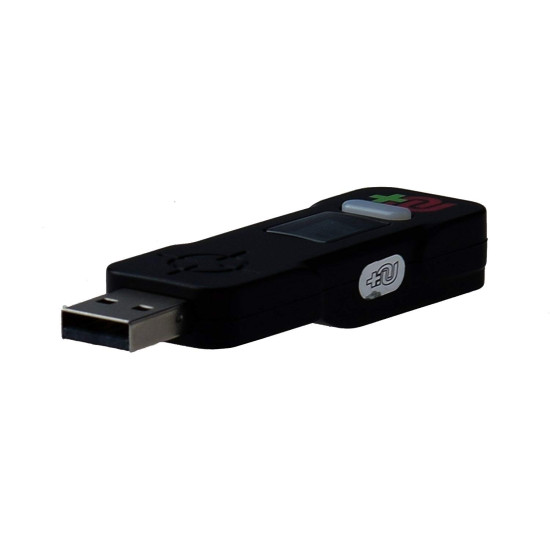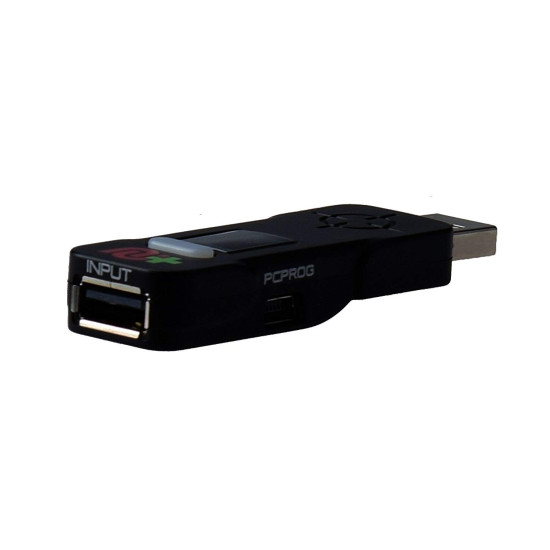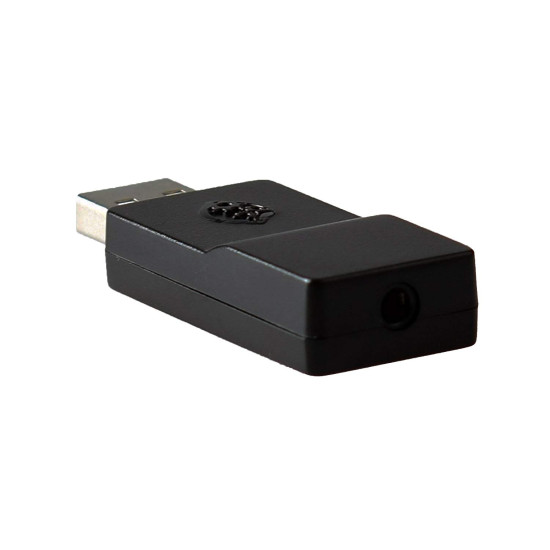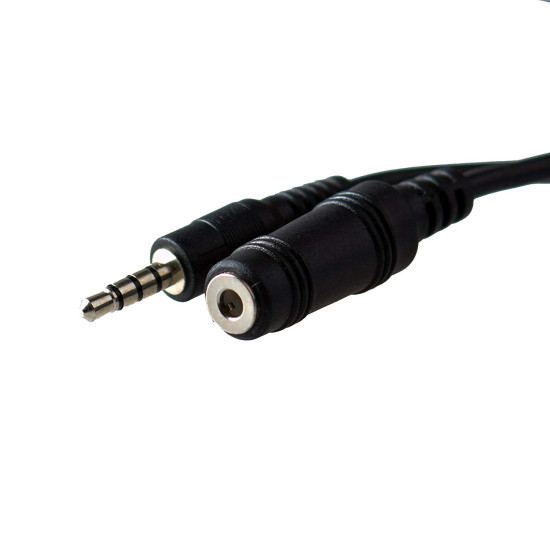 Sold Out







This product qualifies for free shipping when bundle it.
This product qualify for free shipping inside Cairo and most of States; when buy it with another product and your order value exceed 2000 EGP.
CronusMax Plus Cross Cover Gaming Adapter - PS4 / PS3 / Xbox One / Xbox 360 / Windows PC
Manufacturer:

CronusMax

Rated : No Rating

Item Cover may deffer

* All Brands and Items names mentioned on EgyNewTech.com are trade marks belong to it's owner ( mentioned above ) and it's owner have all the rights reserved for it; Game code and certain audio and/or visual material belong to it's manufacturers ( mentioned above ) and they have all the rights reserved.
CronusMax Plus Cross Cover Gaming Adapter Highlights;
unleashes the power of your video game controllers. First it lets you use your favorite controller on Xbox One, Playstation 4, Playstation 3, Xbox 360 and Windows PC. It also allows you to convert your controller into an incredibly powerful modded controller without installing any chips or other devices, you can also record the actions on your controller with macro programming so you can do multiple combos with the press of a single button and you can use a keyboard and mouse on your video games console giving you the edge in popular FPS games such as Call of Duty, Battlefield & Modern Warfare. The most advanced video game controller addon in the world!

Description From Manufacturer - Mentioned above;
CROSSOVER GAMING

Use your favorite gaming controller on almost any console (Yes, that includes Xbox One Elite Controller on a PS4 console with no lag and working paddles!) The CronusMAX PLUS supports all versions of Xbox One, PS4, Xbox 360, PS3, PlayStation TV and Windows PC. It will even work on Android devices like the Nvidia Shield with a simple OTG cable.
MODS AND SCRIPTS

Our powerful GPC scripting language gives both beginners and advanced users the ability to run millions of mod combinations on your controller without any special chips or messy soldering. The GPC Library contains thousands of free, ready to use scripts for the very latest games.
GAMEPACKS

Looking for that extra edge? GamePacks are pre-made scripts, created by expert gamers who spend hours playing the very latest games while customizing each mod to work specifically for that game. Simply drag and drop into one of the 9 available memory slots and select which mods you wish to use with an easy to follow software interface. Remember – CronusMAX PLUS works with ALL games – GamePacks are simply ones we've made for the most popular games.

REMAPPING

The CronusMAX allows you to remap the buttons on any compatible controller. Remap any button, d-pad, analog stick, bumper, trigger or paddle. Very easy to setup using the MAX Remapper software plugin – included for free with the Cronus Pro software.

KEYBOARD AND MOUSE

Use any keyboard and mouse on your console, giving you the edge in popular FPS games such as Fortnite, PUBG, Overwatch, Call of Duty WWII, Infinite Warfare, Battlefield 1, Black Ops 3, Destiny, The Division and many more. Take your console gaming to the next level with our unique "X-Aim" mouse capture technology (Windows PC required). Double down with specialized scripts that will smoke the competition.

PS4 FORCE FEEDBACK WHEEL MODE

For the first time ever, use any Logitech G25, G27 and Driving Force GT wheel and also many Fanatec Wheels on a PS4 with full Force Feedback Support along with full support for the shifters and pedals. (Compatible USB Hub Required).

ZERO LAG TOURNAMENT MODE

The Zero Lag Tournament Mode is so effective that it is used by most teams at every Call of Duty World League Tournament and at every Call of Duty World Championships since 2016. Perfect for those that want to use an Xbox Elite controller on a PS4 or fully convert older gen DualShock 4 contro