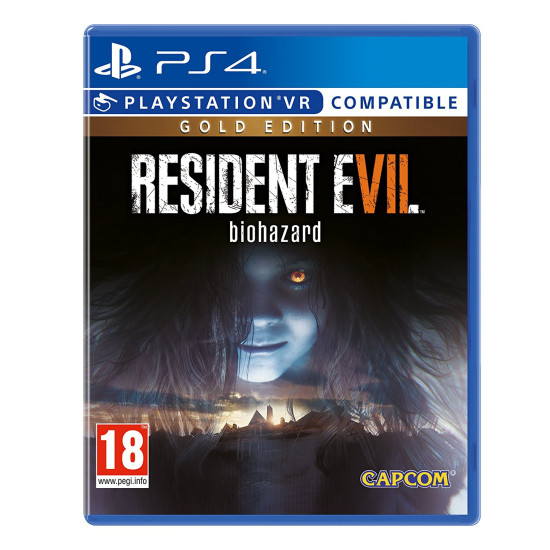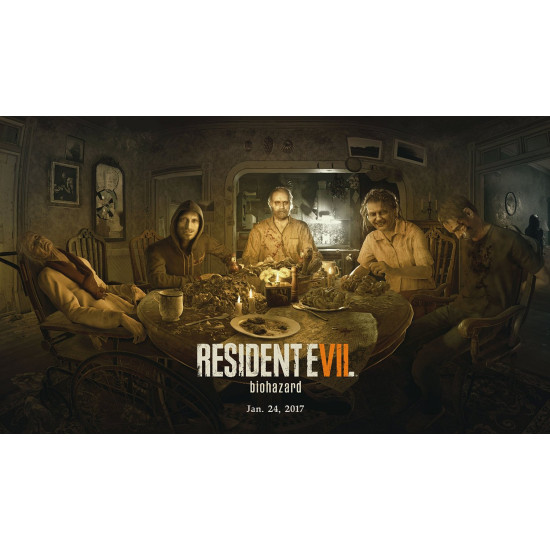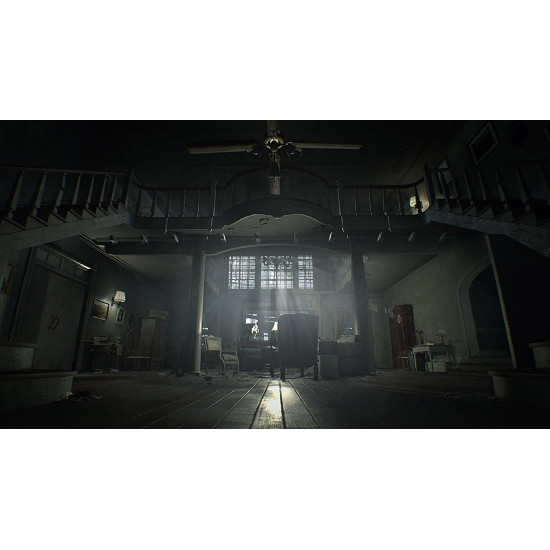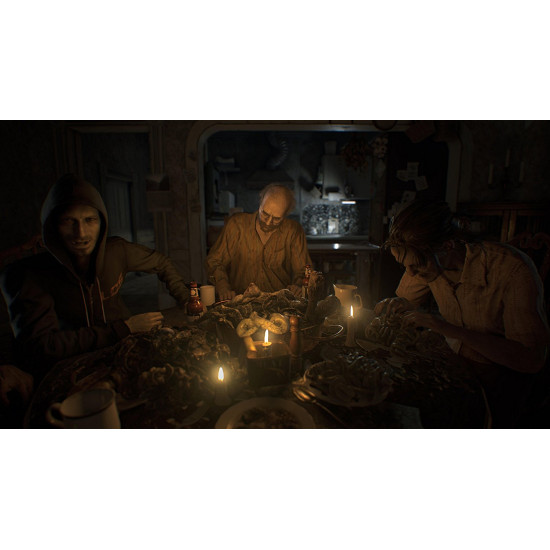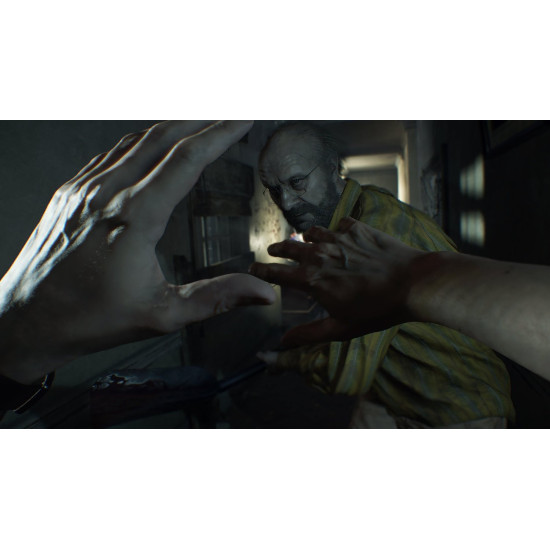 -58 % Sold Out




This product qualifies for free shipping when bundle it.
This product qualify for free shipping inside Cairo and most of States; when buy it with another product and your order value exceed 2000 EGP.
CAPCOM Resident Evil 7 Biohazard - Gold Edition | PS4 - PSVR
Release date: 12 Dec. 2017




Manufacturer:

Capcom

Rated : Ages 18 and Over

Game Cover may deffer

Pre-Order bonus VALID when place your order before release date and EgyNewTech reserves the right to change or terminate this promotion at any time in which matching publisher Policy, Any issues in using or redeeming the code provided by publisher as a pre-order bonus, customer have to contact the publisher direct. **
Resident Evil 7 Biohazard - Gold Edition Highlights;
Delivers an experience reminiscent of the series' signature gameplay including exploration, puzzles and realistic tense atmosphere for players to encounter

Complete refresh of the gameplay system to propel the survival horror experience to the next level

A new shift for the series to first person view brings the terrifying horror directly up close and personal

A brand new VR compatible development engine in tandem with industry leading audio and visual technologies to create a disturbingly photorealistic experience for an unprecedented level of immersion
Resident Evil 7 biohazard TAPE-4 "Biohazard" - Launch Trailer ( Video All Rights reserved to Publisher - mentioned on the video )

Description from Manufacturer ( Mentioned Above )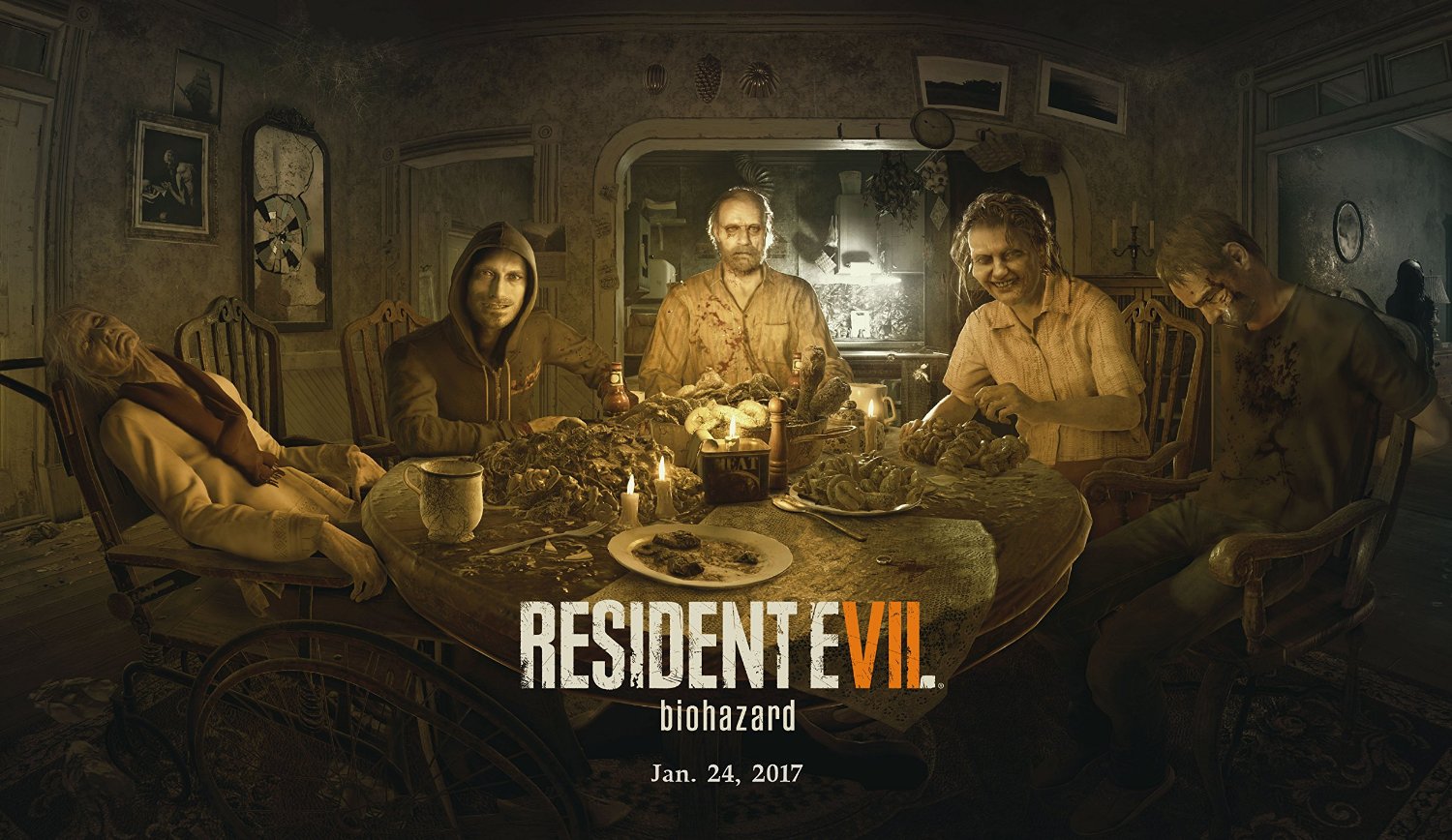 Resident Evil 7 Biohazard Features;
Game overview

Resident Evil 7 Biohazard sets a new course for the Resident Evil series as it leverages its roots and opens the door to a truly terrifying horror experience. The new era of horror is scheduled for release on PlayStation 4 (the full gameplay experience will also be available via the included PlayStation VR Mode) and Xbox One.
Set within a sinister plantation mansion in modern day rural America and taking place after the dramatic events of Resident Evil 6, players experience the terror directly from the first person perspective for the first time in the Resident Evil series. Embodying the iconic gameplay elements of exploration and tense atmosphere that first coined "survival horror" some twenty years ago, Resident Evil 7 biohazard delivers a disturbingly realistic experience that will define the next era in horror entertainment.
FEATURES:

Opening the doors to a new era of horror – The next major entry in the renowned Resident Evil series makes a dramatic new shift as it comes to next generation consoles, Windows PC and PlayStation VR

Returning to the series' roots - Resident Evil 7 biohazard will deliver an experience reminiscent of the series' signature gameplay including exploration, puzzles and a realistic tense atmosphere for players to encounter but will offer a complete refresh of the gameplay systems to propel the survival horror experience to the next level

Immersive, visceral horror – A new shift for the series to first person view brings the terrifying horror directly up close and personal; PSVR compatibility heightens the chilling experience even more

Built from the ground up on the RE Engine – Capcom's brand new VR compatible development engine works in tandem with industry leading audio and visual technologies to create a disturbingly photorealistic experience for an unprecedented level of immersion

Step inside the plantation now on PlayStation Plus – The standalone teaser demo "Beginning Hour" can be downloaded now by PlayStation Plus subscribers, delivering players a taste of what they can expect from Resident Evil 7 biohazard when it releases in January next year

Have a nice game play :)

* All Brands and game names mentioned on EgyNewTech.com