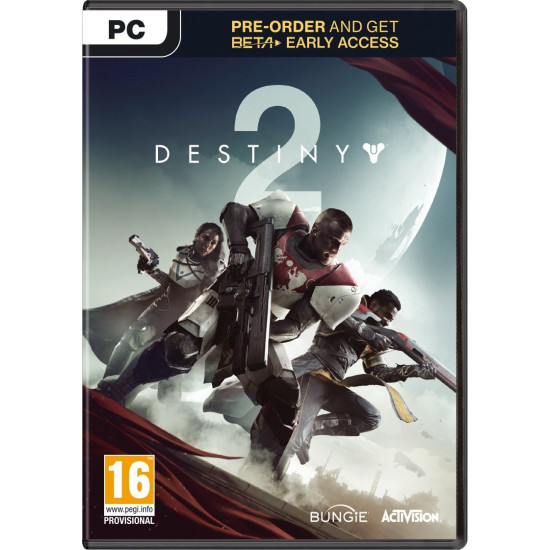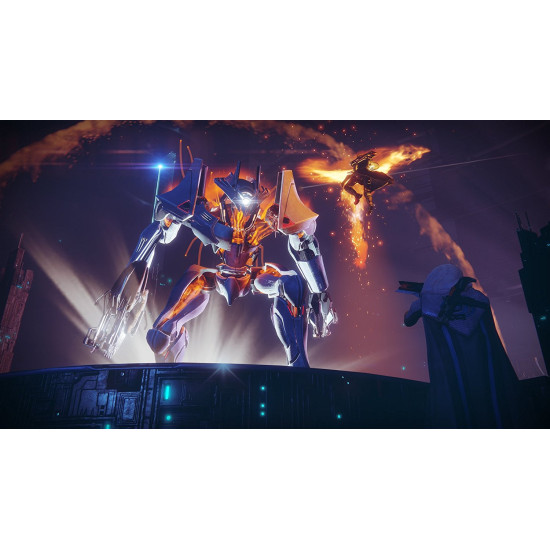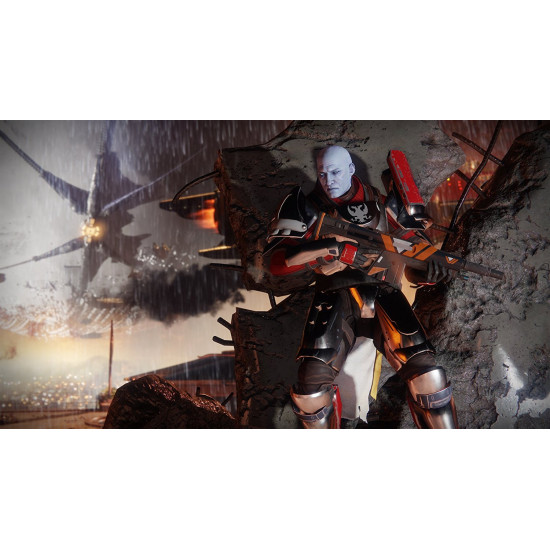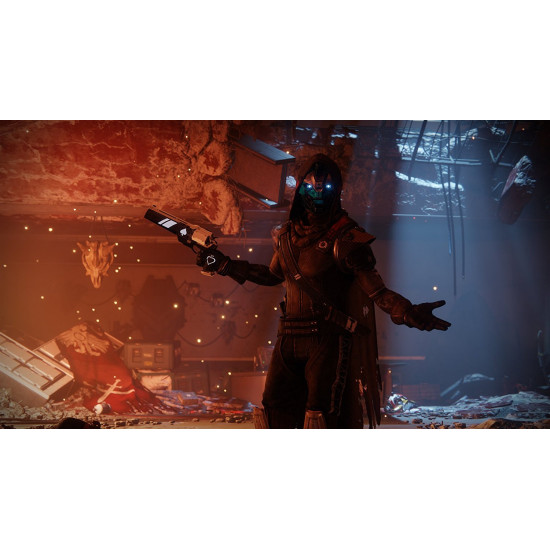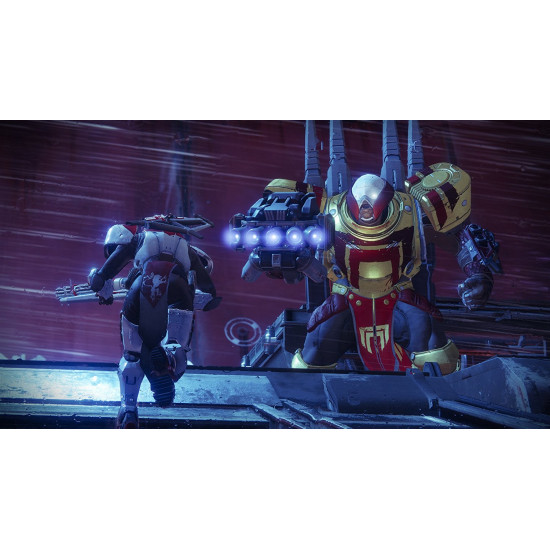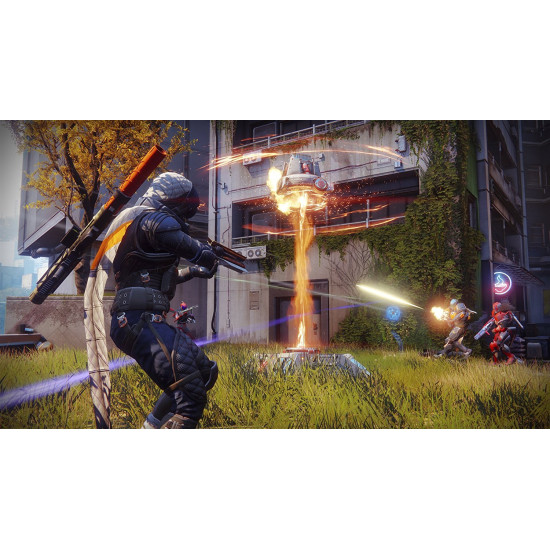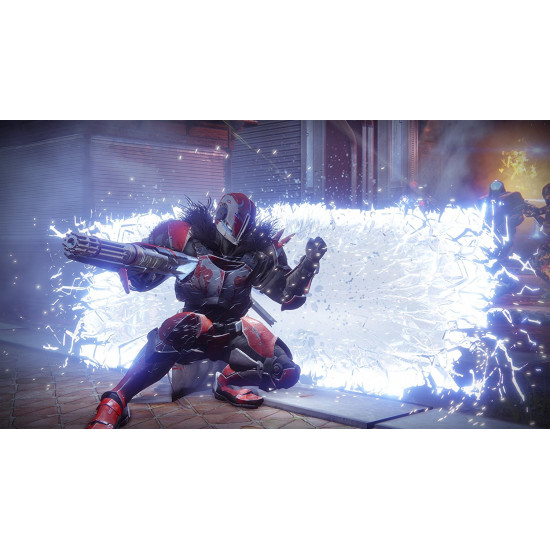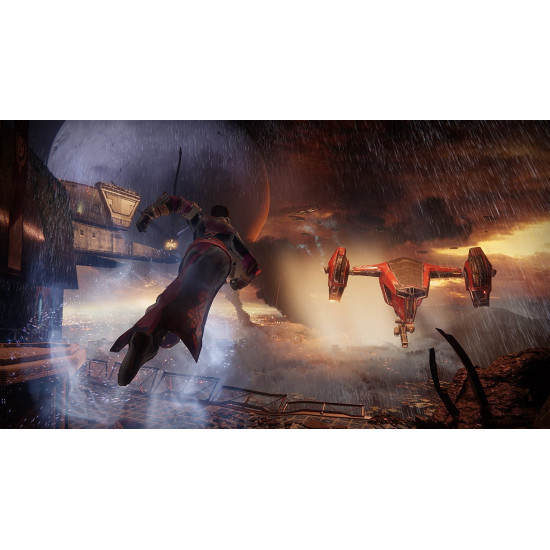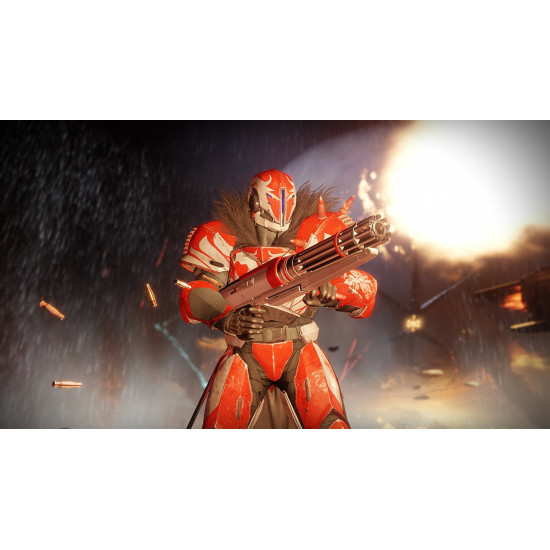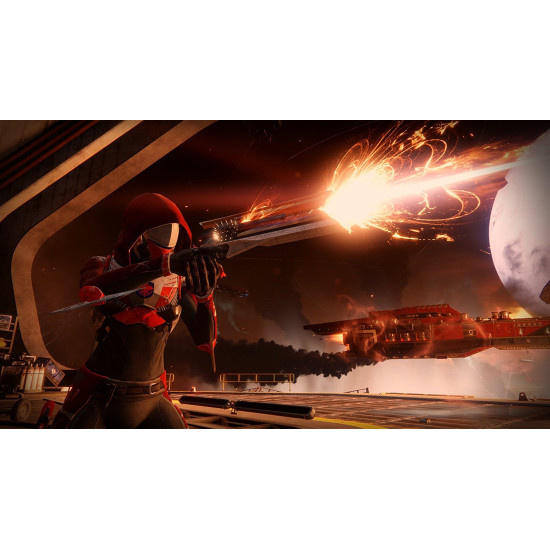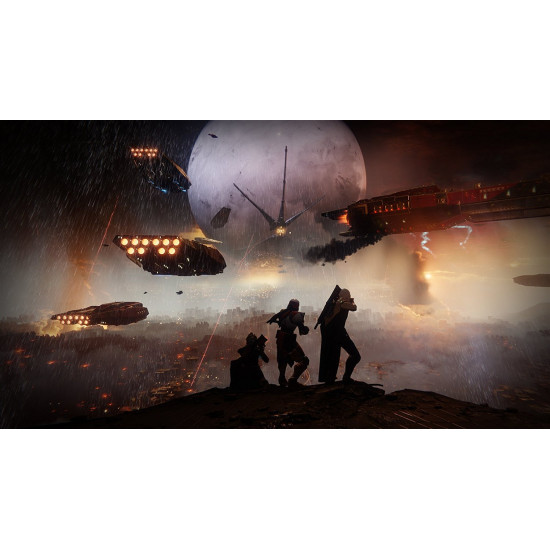 -13 % Sold Out












Activision Destiny 2 | PC - Code in a box
Release date: 24 Oct. 2017




Manufacturer:

ACTIVISION

Rated : Ages 16 and Over

Item Cover may deffer

Pre-Order bonus VALID when place your order before release date and EgyNewTech reserves the right to change or terminate this promotion at any time in which matching publisher Policy, Any issues in using or redeeming the code provided by publisher as a pre-order bonus, customer have to contact the publisher direct. **
Destiny 2 Highlights;
Destiny 2 is a first-person action game and the evolution of its award winning, internationally acclaimed predecessor, Destiny. With a compelling, immersive new story and fresh beginning, Destiny 2 will deliver an experience for new and existing players to discover.
Humanity's last safe city has fallen to an overwhelming invasion force, led by Ghaul, the imposing commander of the brutal Red Legion. To defeat the Red Legion and confront Ghaul, you must reunite humanity's scattered heroes, stand together, and fight back to reclaim our home.
Destiny 2 provides an unprecedented combination of cinematic storytelling, thrilling solo adventures, and cooperative, competitive, and public gameplay - all seamlessly woven into an expansive online world. Rally your friends or venture alone. The choice is yours.
Destiny 2 has even more activities for you to discover - explore in Adventures, Patrols, Lost Sectors, Quests, and Public Events. Along with finding new ways to connect with other players through Guided Games, that brings players together for the most challenging activities
Description from Manufacturer ( Mentioned Above ):

Your journey

Humanity's last safe city has fallen to an overwhelming invasion force, led by Ghaul, the imposing commander of the brutal Red Legion. He has stripped the city's Guardians of their power, and forced the survivors to flee.
You will venture to mysterious, unexplored worlds of our solar system to discover an arsenal of weapons and devastating new combat abilities. To defeat the Red Legion and confront Ghaul, you must reunite humanity's scattered heroes, stand together, and fight back to reclaim our home.

One seamless online world
1- Campaign

Campaign – play solo or with friends
Embark on a massive action-adventure journey to fight back against the Red Legion determined to destroy us all, and to reclaim our home, the last safe city on Earth. Players can also explore in Adventures, Patrols, Lost Sectors, Quests, and Public Events.
2- Co operative

Join friends to complete in cooperative experiences
Form a fire team with up to 3 players and infiltrate an enemy stronghold in one of the many Strikes. Gather your fire team of 6 and take on the ultimate challenge. Take on epic bosses and overcome unique puzzles. Gain an arsenal of weapons, gear and accomplishments as you fight your way through.
3- Competitive

Face-off against opponents in competitive multI player -
Put your competitive skills to the test against the most dangerous enemy of all – other players. Intense 4v4 competitive multiplayer matches, including over 12 different PVP modes.

Amazing things to do
1- All new director

Your guide throughout Destiny 2 in your search for Adventures, Lost Sectors, new Public Events, and more. Players can pick a landing zone, explore, and seamlessly jump into other activities in game

2- New activities to discover

Adventures, self-contained stories to learn more about the universe. Lost Sector, enemy dungeons with boss encounters guarding treasure to earn. Public events, optional, dynamic activities that players join on the fly as they roam the world.

3- New worlds to explore

Four New Stunning Worlds to Explore with New Features – The lush forests of the European Deadzone, the rolling oceans Titan, the strange and unstable Nessus and Io a moon of Jupiter occupied by our enemies.
The guardians

1- Guided games

A new feature that brings solo players and clan communities together to play Destiny 2's most challenging activities including Raids, Trials and Nightfall Strikes.

2- Clans

New integrated system that allows friends to bring their community and unique culture to the forefront of Destiny. Clans have been fully integrated into the game and will provide official banners, invitations, and their own rewards and experience systems for all members.
Minimum Requirements

CPU: Intel Core i3-3250 3.5 GHz or Intel Pentium G4560 3.5 GHz
CPU: AMD FX-4350 4.2 GHz
GPU: Nvidia GeForce GTX 660 2GB or GTX 1050 2GB
GPU: AMD Radeon HD 7850 2GB
RAM: 6 GB
OS: Windows 7 64-bit or Windows 8.1 64-bit or Windows 10 64-bit
Storage: 68 GB
Recommended Requirements

CPU: Intel Core i5-2400 3.4 GHz or i5 7400 3.5 GHz
CPU: AMD Ryzen R5 1600X 3.6 GHz
GPU: Nvidia GeForce GTX 970 4GB or GTX 1060 6GB
GPU: AMD R9 390 8GB
RAM: 8 GB
OS: Windows 10 64-bit
Storage: 68 GB
Legal

Content in the Expansion Pass may be sold separately. If you purchase the Destiny 2 Expansion Pass, Expansion Pass Bundle, Digital Deluxe Edition, Limited Edition, or Collector's Edition, do not also purchase the standalone Expansions I & II, as you will be charged for them. Destiny 2 game required, sold separately. Internet connection required.
A Blizzard Account is required for PC, which can be obtained for free at https://battle.net/account/creation/. Please note that by purchasing this product, your BattleTag and Blizzard ID will be shared with Activision Publishing, Inc. and Bungie, Inc.