Gears 5 - Include Arabic - Xbox One
Release date: September 10, 2019




Manufacturer:

Microsoft

Rated : Ages 18 and Over

Item Cover may deffer

Pre-Order bonus VALID when place your order before release date and EgyNewTech reserves the right to change or terminate this promotion at any time in which matching publisher Policy, Any issues in using or redeeming the code provided by publisher as a pre-order bonus, customer have to contact the publisher direct. **
Gears 5 Highlights;
From one of the most acclaimed game franchises in history, Gears 5 delivers an epic campaign and brutal action across five thrilling modes
Campaign: With all-out war descending, Kait Diaz breaks away to uncover her connection to the enemy and discovers the true danger to Sera - herself
Escape: A new, aggressive, high-stakes co-op mode featuring a three-player suicide squad that must work together to take out enemy hives from within
Versus: May the best team win! With 10+ other game types plus new and classic maps. Versus rewards every competitive style, from casual to pro
Horde: Endure 50 waves of ever-tougher enemies using new hero abilities, building defenses, collecting power, leveling up your skills and working as a team

Be the first to play Gears 5 and help create the future of Versus multiplayer. Included in your Xbox Game Pass membership or Gears 5 pre-order. (Online multiplayer requires Xbox Game Pass Ultimate or Xbox Live Gold.)



Play Gears 5 on Gamepass anytime, anywhere - even on the day of release
Description from Manufacturer ( Mentioned Above ):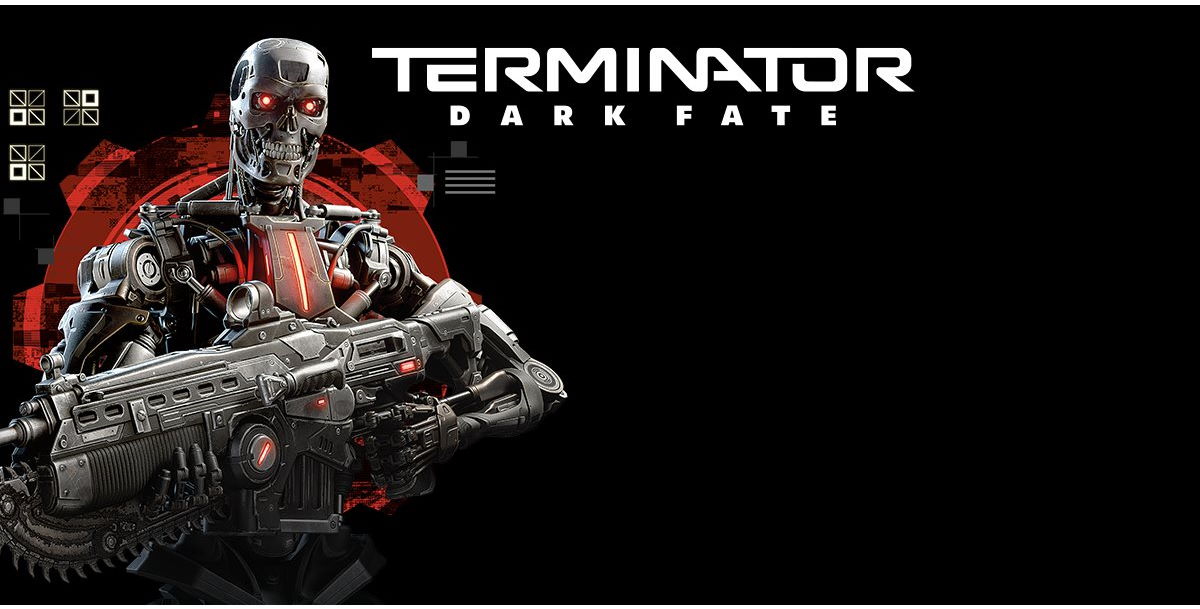 Pre-order any edition of Gears 5 by September 10, 2019
Receive 7 days of Boost and the Lancer Skin.* Bonus, available for a short time: early disc versions of the game will come with the Terminator Dark Fate Character Pack, featuring Sarah Connor and the T-800 from the film; look for specially marked packages, while supplies last.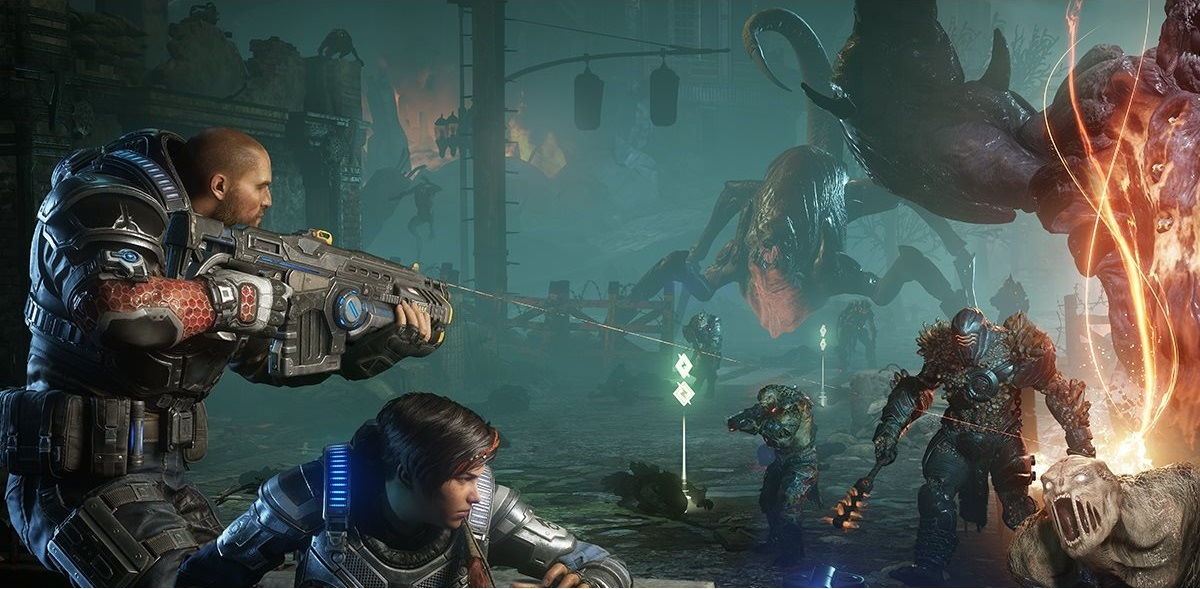 Horde
Can you and four friends endure waves of ever-stronger enemies and bosses? Survive using new hero abilities, building defences, collecting power, levelling up your skills and working as a team.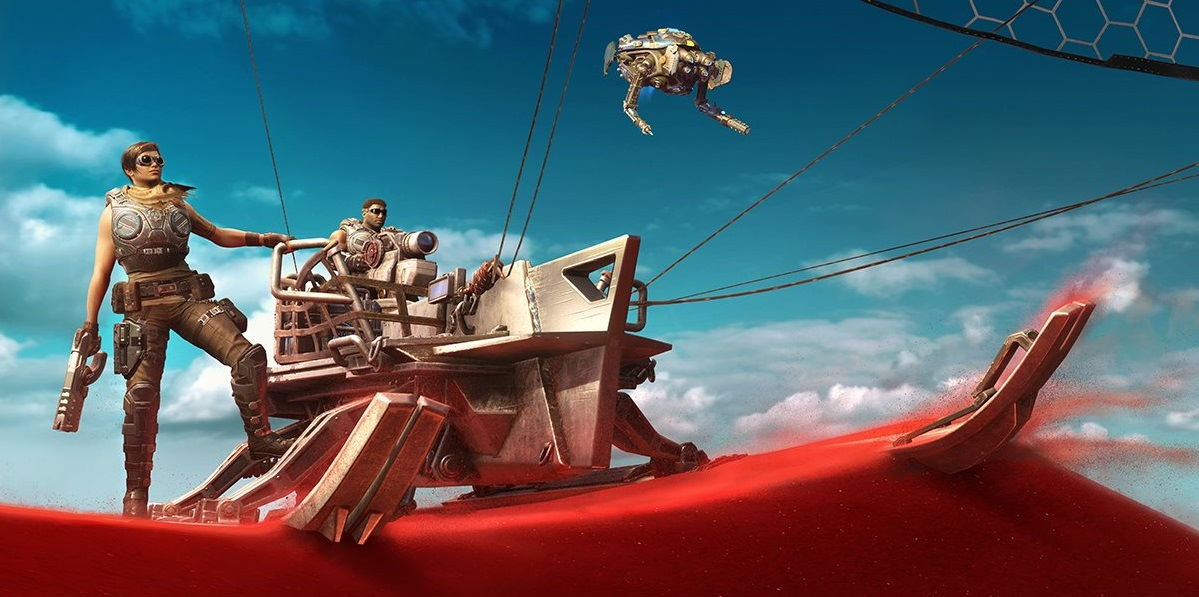 Campaign

The world is crumbling. Thr Swarm has corrupted the Coalition's robot army and is descending upon human cites. With danger closing in, Kait Diaz breaks away to uncover her connection to the enemy and discovers the true danger to Sera - herself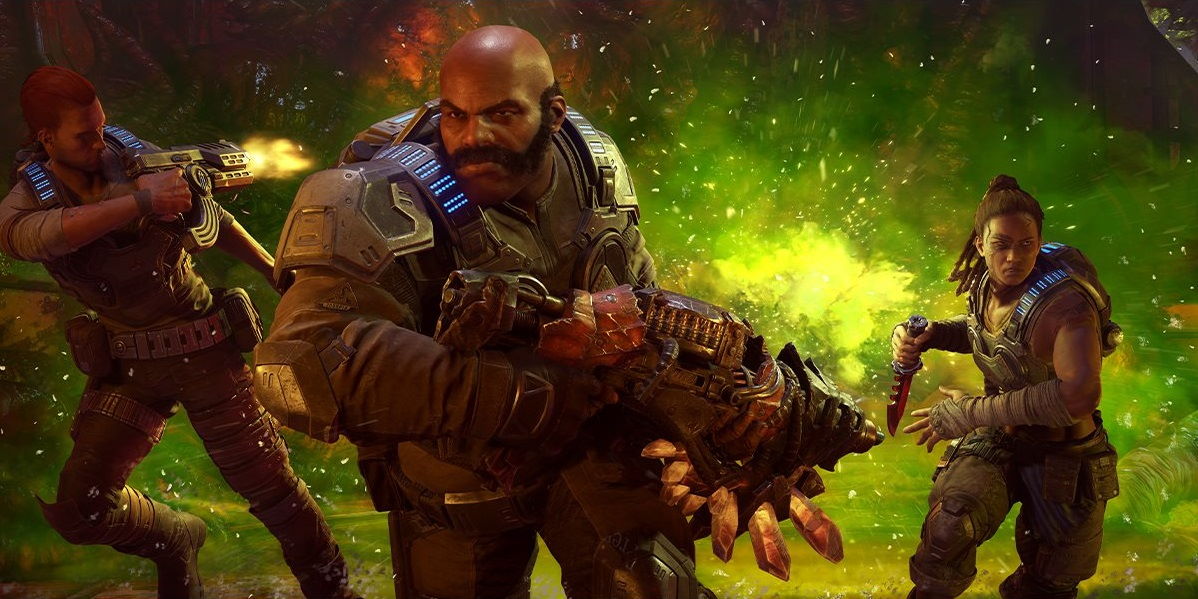 Escape
Outrun the bomb, outsmart the Swarm and escape the Hive! Escape is a new, aggressive, high-stakes co-op mode featuring a three-player suicide squad that must work together to take out enemy hives from within.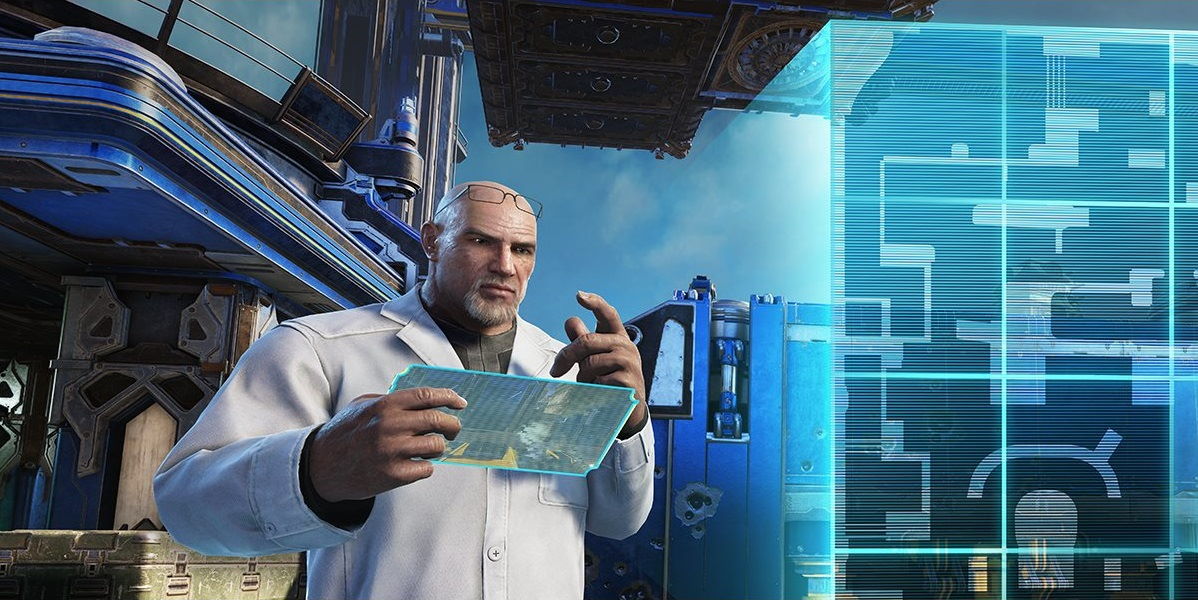 Map Builder
Create customer Escape hive maps and experiences to share with and challenge your friends.
* All Brands and game names mentioned on EgyNewTech.com
are trade marks
belong to its' owner
( mentioned above )
and its' owner have all the rights
reserved for it
; Game code and certain audio and/or visual material belong to its' manufacturers ( mentioned above ) and they have all the rights reserved