FIFA 21 - Include Arabic Commentary - Xbox One
Release date: October 9, 2020




Manufacturer:

Electronic Arts

Rated : Ages 3 and Over

Item Cover may defer

Pre-Order bonus VALID when place your order before release date and EgyNewTech reserves the right to change or terminate this promotion at any time in which matching publisher Policy, Any issues in using or redeeming the code provided by publisher as a pre-order bonus, customer have to contact the publisher direct. **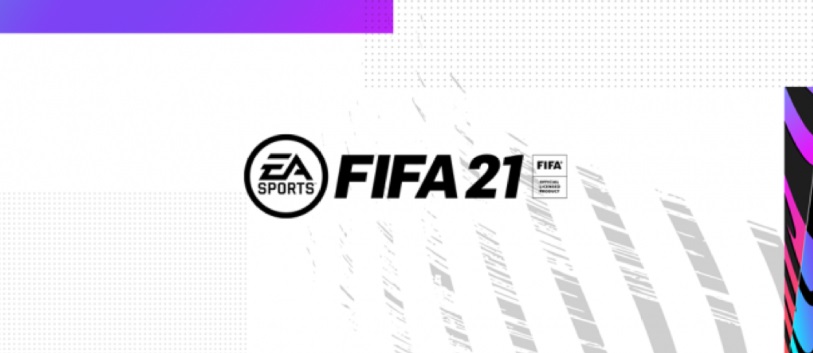 FIFA 21 Highlights;
Pre-Order Now and Receive:

Up to 3 rare gold packs – 1 per week for 3 weeks.

Cover Star Loan Item – for 5 FIFA Ultimate Team matches.

FIFA Ultimate Team Ambassador Player Pick – Choose 1 of 3 player items for 3 matches.

Special Edition FIFA Ultimate Team kits and stadium items.

WIN AS ONE in EA SPORTS FIFA 21 on PlayStation 4 and Xbox One with new ways to team up on the streets and in the stadium to enjoy even bigger victories together



GAMEPLAY: Create more scoring opportunities than ever before with all-new dynamic attacking systems in the most intelligent FIFA gameplay to date; FIFA 21 raises players' intelligence and decision-making to new levels both on and off the ball, creating more realistic and informed movement, building on the intensity of 1v1 situations, and unlocking the conditions for a true-to-life footballing experience that rewards you for your creativity and control all over the pitch
CAREER MODE: Manage Every Moment in FIFA 21 Career Mode with new innovations that create additional depth in matches, transfers, and training to give you more control over your team's rise to the top and make it easier than ever for you to begin your managerial career
EA SPORTS VOLTA FOOTBALL: More ways to play; More customisation; More locations; Experience the soul of the streets together with friends as you show off your style in cages and courts around the world throughout various forms of small-sided football
FIFA ULTIMATE TEAM: Enjoy brand new ways to play the most popular mode in FIFA as you build your dream squad of players past and present in FIFA 21 Ultimate Team.
*DUAL ENTITLEMENT* THIS OFFER EXPIRES UPON THE RELEASE OF MADDEN NFL 22 OR FIFA 22, RESPECTIVELY; ACCESS TO UPGRADED VERSION OF PRODUCT FOR XBOX SERIES X AND PLAYSTATION 5 ("NEXT GENERATION" CONSOLES) REQUIRES INTERNET CONNECTION; FOR PHYSICAL PURCHASES OF PRODUCT, UPGRADE CURRENTLY ONLY AVAILABLE TO NEXT GENERATION CONSOLES WITH OPTICAL DISC DRIVE AND YOU MUST RETAIN AND USE PHYSICAL DISC IN ORDER TO ACCESS UPGRADED VERSION
Product Description:
Win as one in EA SPORTS FIFA 21 on PlayStation 4, Xbox One, and PC with new ways to team up and Express yourself on the streets and in the stadium. Powered by Frostbite, FIFA 21 raises the game with fresh features that let you enjoy even bigger victories together in Volta football and FIFA Ultimate Team, feel a new level of gameplay realism that rewards you for your creativity and control, manage every moment in Career Mode, and experience unrivalled authenticity that gives you the most true-to-life experience of the world's Game.



Box Contains:


Description from Manufacturer:



Happy Gaming everyone

* All Brands and game names mentioned on EgyNewTech.com are trade marks belong to its' owner ( mentioned above ) and its' owner have all the rights reserved for it; Game code and certain audio and/or visual material belong to its' manufacturers ( mentioned above ) and they have all the rights reserved.