Gran Turismo - Used Like New - PS4
Release date: 17 Oct. 2017




Manufacturer:

Sony

Rated : Ages 3 and Over

Item Cover may deffer

Pre-Order bonus VALID when place your order before release date and EgyNewTech reserves the right to change or terminate this promotion at any time in which matching publisher Policy, Any issues in using or redeeming the code provided by publisher as a pre-order bonus, customer have to contact the publisher direct. **
Gran Turismo Sport Highlights;

The New Standard in Racing - Introducing the world's first and only online championship certified by the FIA (Federation International Automobile)
FIA Competition - Represent and compete for your home country or favorite manufacturer through two sanctioned championships: Nations Cup & Manufacturers Cup
The Real Racing Simulator - Race from over 140 high-performance on 19 real-world and historic GT locations across 27 layouts, built from the ground up only for PS4

Welcome to the future of motorsports – the definitive motor racing experience is back and better than ever only on PlayStation 4.

Description from Manufacturer ( Mentioned Above ):

Gran Turismo Sport: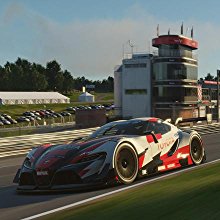 A MAJOR EVOLUTION IN RACING

Introducing the world's first and only online championships certified by the FIA (Federation International Automobile) - Represent and compete for your home country or favorite car manufacturer through two sanctioned Championships: Nations Cup & Manufacturers Fan Cup
Advanced Matchmaking


Compete against your friends or the world with multiple class divisions across age, region, and driving manners, allow drivers of all skill levels to race and develop individually

Driver Identity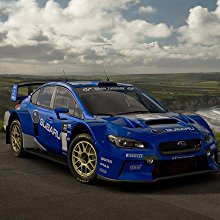 Create your own legacy as you create, manage, and compare your professional racing career against drivers around the world through numerous events, challenges, and seasonal race leagues

Watch & Participate


Compete in races or watch the best in the world go head to head in a live race program as they compete to build their own driving legacy, and to be crowned global champions.


Gran Turismo Sport is the world's first racing experience to be built from the ground up to bring global, online competitions sanctioned by the highest governing body of international motorsports, the FIA (Federation International Automobile).

THE ULTIMATE GRAN TURISMO EXPERIENCE
Livery Customization


With a fully featured livery editor, choose and personalize your vehicle with your favorite performance brand and logos

Brand Central

A new form of car discovery through an interactive past, present, and future timeline through the lens of auto manufacturers

Vision GT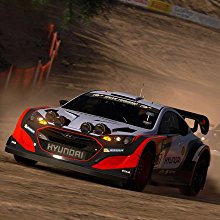 More than two dozen exclusive concept cars, designed exclusively with auto manufacturers and global brands, including Bugatti, Aston Martin, BMW and Mercedes

Race Offline

Build your personalized garage and compete in an endless array of challenges in Campaign Mode or further improve your skills through Arcade (Single Race, Time Trial, Drift Trial, and 2- Player Split Screen)

Happy Gaming everyone

* All Brands and game names mentioned on EgyNewTech.com are trade marks belong to its' owner ( mentioned above ) and its' owner have all the rights reserved for it; Game code and certain audio and/or visual material belong to its' manufacturers ( mentioned above ) and they have all the rights reserved.