FIFA 16 - USED LIKE NEW - PlayStation 4
Release date: September

22, 2015


Manufacturer:

Electronic Arts

Rated : Ages 3 and Over

Item Cover may deffer

Pre-Order bonus VALID when place your order before release date and EgyNewTech reserves the right to change or terminate this promotion at any time in which matching publisher Policy, Any issues in using or redeeming the code provided by publisher as a pre-order bonus, customer have to contact the publisher direct
Fifa 16 Highlights;
Defensive Agility - A new suite of 25 feature changes to defensive locomotion creates agile defenders that track attacking opponents.

Interception Intelligence - Rewritten for FIFA 16, Interception Intelligence can be adjusted in Custom Tactics so you can control how aggressive your teammates are on the ball. You are in complete control of build-up play in midfield.

No Touch Dribbling - Lionel Messi was motion captured to create an innovative dribble control system that gives players the freedom to decide not just how, but when to touch the ball. This completely revolutionizes 1v1 scenarios and gives players more opportunities in attack than ever before.

Skill Games: Basic Level - A new level of Skill Games targeted at fans picking up EA SPORTS FIFA for the first time.

Women's National Teams - For the first time ever in an EA SPORTS FIFA franchise title, compete with 12 top-ranked Women's National Teams and play online and offline in several modes.

EA SPORTS FIFA 16 will feature 12 Women's National Teams for the first time in franchise history when it launches starting on September 22, 2015.

Women's National Teams from Australia, Brazil, Canada, China, England, France, Germany, Italy, Mexico, Spain, Sweden, and the United States of America will all represent their respective federations.

They will be available in several FIFA 16 game modes including Match Day, an Offline Tournament, and Online Friendly Matches.

To see Women's National Teams in the game, visit http://easports.com/fifa/women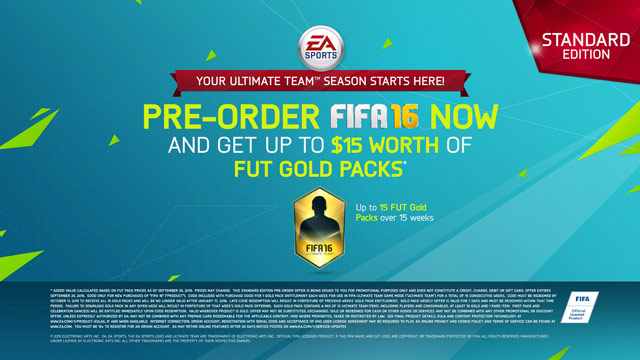 Description from Manufacturer ( Mentioned Above ):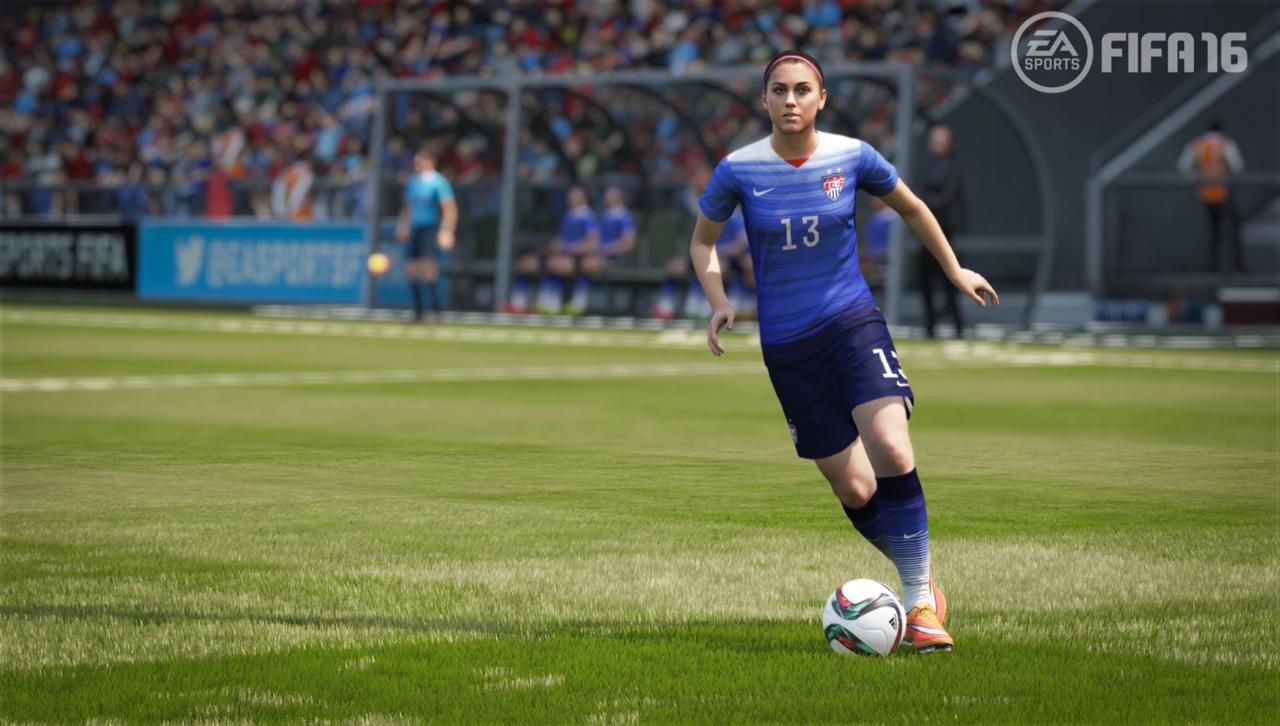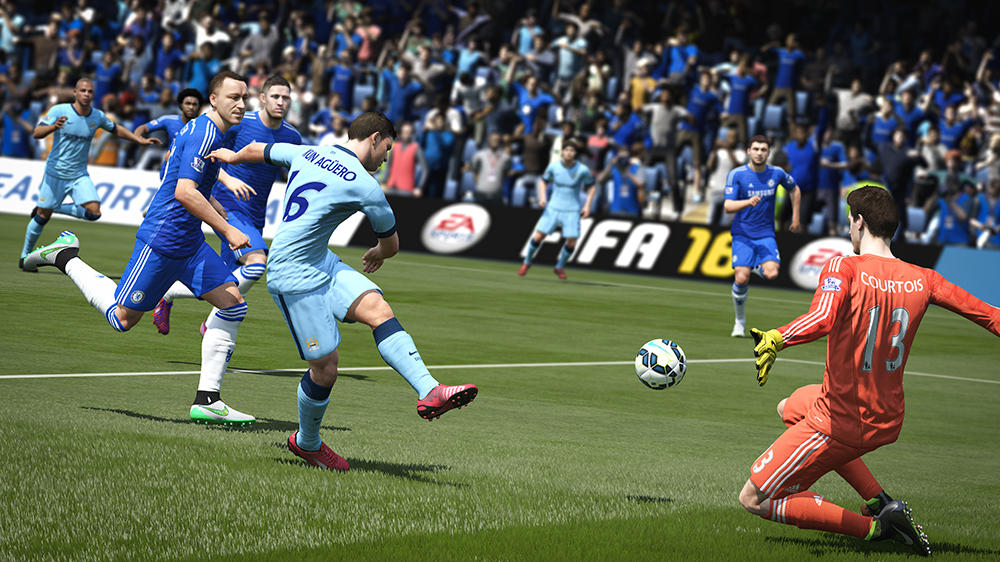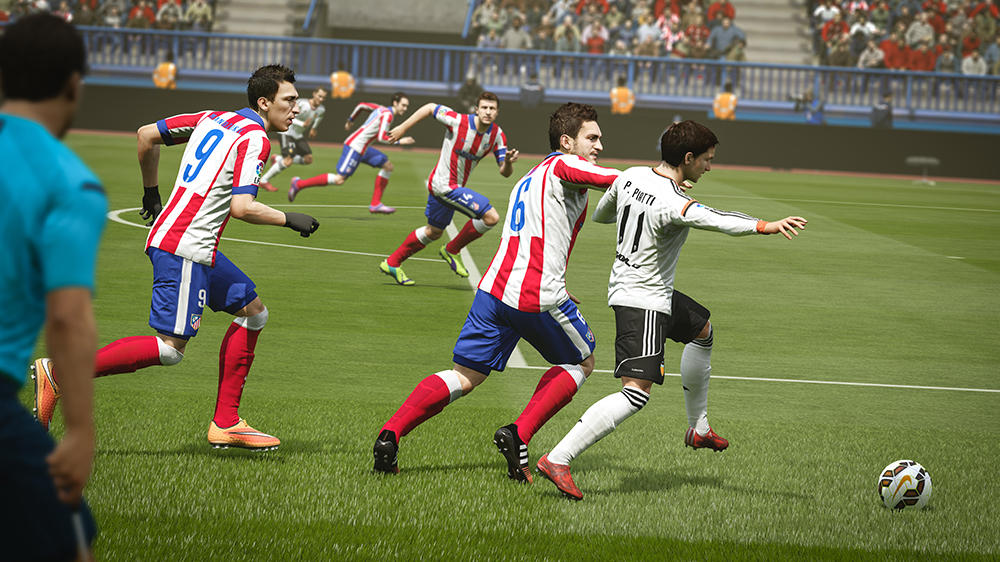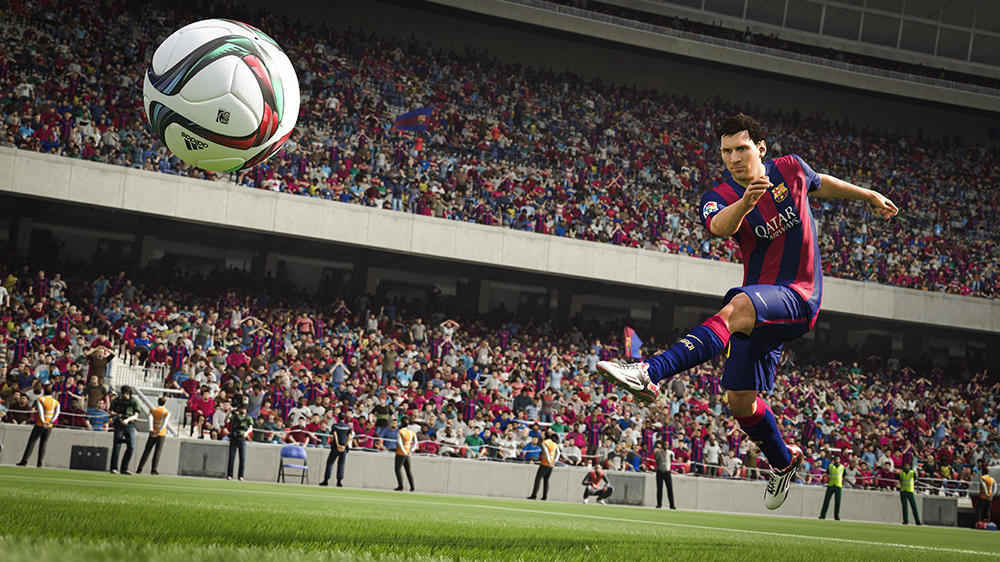 Jump into the ever popular Ultimate Team game mode with the Ultimate Edition, including up to 40 FUT 15 Gold Packs.

Experience the beautiful game like never before with FIFA 16.

Immerse yourself in the action with chanting crowds and Dynamic Match Presentation.

Each game will uniquely develop with all 22 players on the pitch are connected with Emotional Intelligence, allowing each player to react to each on pitch event.

Get the real-life football experience with Living Pitches and Authentic Player Visuals.






Football presents the moment...FIFA 16 lets you make it beautiful.





FIFA 16 innovates across the entire pitch to deliver a balanced, authentic, and exciting football experience that lets you play your way, in your favourite modes. With innovative gameplay features, FIFA 16 brings Confidence in Defending, Control in Midfield, and gives you the tools to create more Moments of Magic than ever before.





Preorder now to receive the full FIFA 16 game along with up to 15 FUT Gold Packs to help start your Ultimate Team season!



What is FIFA Ultimate Team (FUT)?


EA SPORTS FIFA 16 Ultimate Team is a massive online community of fans building, managing, and competing with their ultimate football team from the world's best players in FIFA 16. Join over 15 million fans and take on the challenge of building football squads of the world's best players by earning, buying, selling, and trading players with the Ultimate Team community. Play with your dream team and put them against your friends' teams whenever you want. Create and manage multiple squads and take

them into competition in online and solo single-player tournaments, all dynamically updated each week.

What is a FIFA Ultimate Team Gold Pack?




Experience the excitement of opening packs. Each pack is a mix of 12 items, which may include players, contracts, stadiums, managers, staff, fitness, healing, balls, kits, badges, and chemistry styles. Gold Packs may consist of players rated 75+ in-game, and include one rare item. Rare items include enhanced player attributes, longer contracts, and the most coveted players.





What is the EA SPORTS Football Club (EASFC)?




Experience football's social network. Earn rewards, level up, enjoy live Challenges, and connect with friends. Everything within FIFA 16 is measured and communicated through EA SPORTS Football Club. Fans can earn rewards to unlock items from the Football Club Catalogue, and build their status as they climb 100 levels. Real-world storylines drive EA SPORTS Football Club through regular challenges so that FIFA 16 will look, feel and play like the real-world season.

FIFA 16 innovates across the entire pitch to deliver a balanced, authentic, and exciting football experience that lets you play your way, and compete at a higher level. And with all new ways to play!

With innovative gameplay features, FIFA 16 brings Confidence in Defending, Control in Midfield, and gives you the tools to create more Moments of Magic than ever before. Fans new to the franchise, or skilled players looking to improve their game will have a chance to Compete at a Higher Level using the all new FIFA Trainer. Innovation Across the Entire Pitch. New Ways to Play. Compete at a Higher Level.

Play Beautiful in FIFA 16.

KEY FEATURES

Innovation Across The Entire Pitch

Confidence in Defending

· Defensive Agility – A new suite of 25 feature changes to defensive locomotion creates agile defenders that track attacking opponents.

· Defend as a Unit – New defensive AI gives players better awareness of dangerous space on the pitch relative to the ball and their opponents.

· New Tackling Fundamentals – A brand new slide tackle system gives you control of slide length and offers a chance to abort mid-tackle and get back in position. There is now huge variety available in tackling options, such as Fake Tackles, In Air Standing Tackles, and Full Body Tackles.

Control in Midfield

· Interception Intelligence - Rewritten for FIFA 16, Interception Intelligence can be adjusted in Custom Tactics so you can control how aggressive your teammates are on the ball. You are in complete control of build-up play in midfield.

· Passing With Purpose – FIFA 16 introduces a revolution in passing. Now play sharp, incisive passes so you can find teammates with precision. Using a new button mechanic, ping driven ground passes to find teammates in tight spaces to open up your attacking options.

Moments of Magic

· No Touch Dribbling – Lionel Messi was motion captured to create an innovative dribble control system that gives players the freedom to decide not just how, but when to touch the ball. This completely revolutionizes 1v1 scenarios and gives players more opportunities in attack than ever before.

· Dynamic Crossing – Crossing in FIFA 16 changes the way both the crosser and their receiving teammate approach the ball. New cross targeting means your strikers will meet the ball on the run and put defenses in difficult situations as more balls are played behind the back line.

· Clinical Finishing – Clinical Finishing gives players a new understanding of where to strike the ball so you can finish like a pro. Newly defined orientation of the foot and ankle gives players more variety in shooting, making for exciting goals.

Compete At A Higher Level

· FIFA Trainer – Whether you're an EA SPORTS FIFA expert, or you're playing for the first time, the FIFA Trainer will help you realize your potential. Learn as you play with an optional graphic overlay (HUD) that prompts you with gameplay options depending on your position on the pitch and the level of trainer (automatic or manual).

· Skill Games: Basic Level – A new level of Skill Games targeted at fans picking up EA SPORTS FIFA for the first time.

New Ways To Play

· Women's National Teams – For the first time ever in an EA SPORTS FIFA franchise title, compete with 12 top-ranked Women's National Teams and play online and offline in several modes. This authentic addition to FIFA gives fans a brand new way to play. We've built unique animations and 3D player models for women and motion captured top players from the US Women's National Team to use as reference for player movement. Women are playable in Kick Off, an Offline Tournament, and Online Friendly Matches.



* All Brands and game names mentioned on EgyNewTech.com

are trade marks

belong to its' owner

( mentioned above )

and its' owner have all the rights

reserved for it

; Game code and certain audio and/or visual material belong to its' manufacturers ( mentioned above ) and they have all the rights reserved.