Demon's Souls - PlayStation 5
Release date: November 12, 2020.




Manufacturer:

Sony

Rated : Ages 18 and Over

Item Cover may deffer

Pre-Order bonus VALID when place your order before release date and EgyNewTech reserves the right to change or terminate this promotion at any time in which matching publisher Policy, Any issues in using or redeeming the code provided by publisher as a pre-order bonus, customer have to contact the publisher direct. **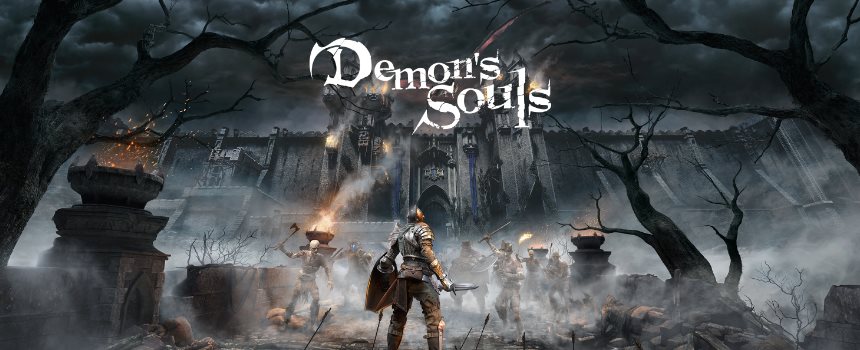 Demon's Souls Highlights;
Experience the original brutal challenge, completely remade from the ground up. All presented in stunning visual quality with enhanced performance, this is the world of Boletaria as you have never seen it before.
Venture to the northern kingdom of Boletaria – a once prosperous land of knights, now beset with unspeakable creatures and ravenous demons. Meet strange characters, unhinged and twisted by the world around them, and unravel the unsettling story of Demon's Souls.
Perfect and hone your skills in combat – know when to push forward and when to bide your time, as with each missed swing and careless mistake, you risk losing the very souls you've worked so hard to collect. The rewards for slaying the strongest foes are immense though, and death does not mean the end – it's just another state of being
With online* invasions adding to the danger of your quest. Or play cooperatively by summoning allies to aid in your fight against the demons.
See the dark, gritty world of Demon's Souls come to life on the PS5 console with beautifully enhanced visuals. Players can choose between two graphics modes while playing Demon's Souls: 4K Mode (play in 4K resolution*) and High Frame Rate Mode (play with a higher targeted frame rate.) *4K resolution gameplay requires a compatible 4K TV or display.
Pre-order Demon's Souls to receive the Reaper Scythe weapon. Once wielded by sorcerers who commanded the spirits of the dead. A pole weapon with a curved blade on one end that is so sharp that they say it can sever your soul from your body. The Reaper Scythe can mow down many targets in a single blow but is difficult to handle and requires both strength and dexterity to use.




Product Description:
From PlayStation Studios and Bluepoint Games comes a remake of the PlayStation classic, Demon's Souls. Entirely rebuilt from the ground up and masterfully enhanced, this remake introduces the horrors of a fog-laden, dark fantasy land to a whole new generation of gamers. Those who have faced its trials and tribulations before, can once again challenge the darkness in stunning visual quality and incredible performance.




Box Contains: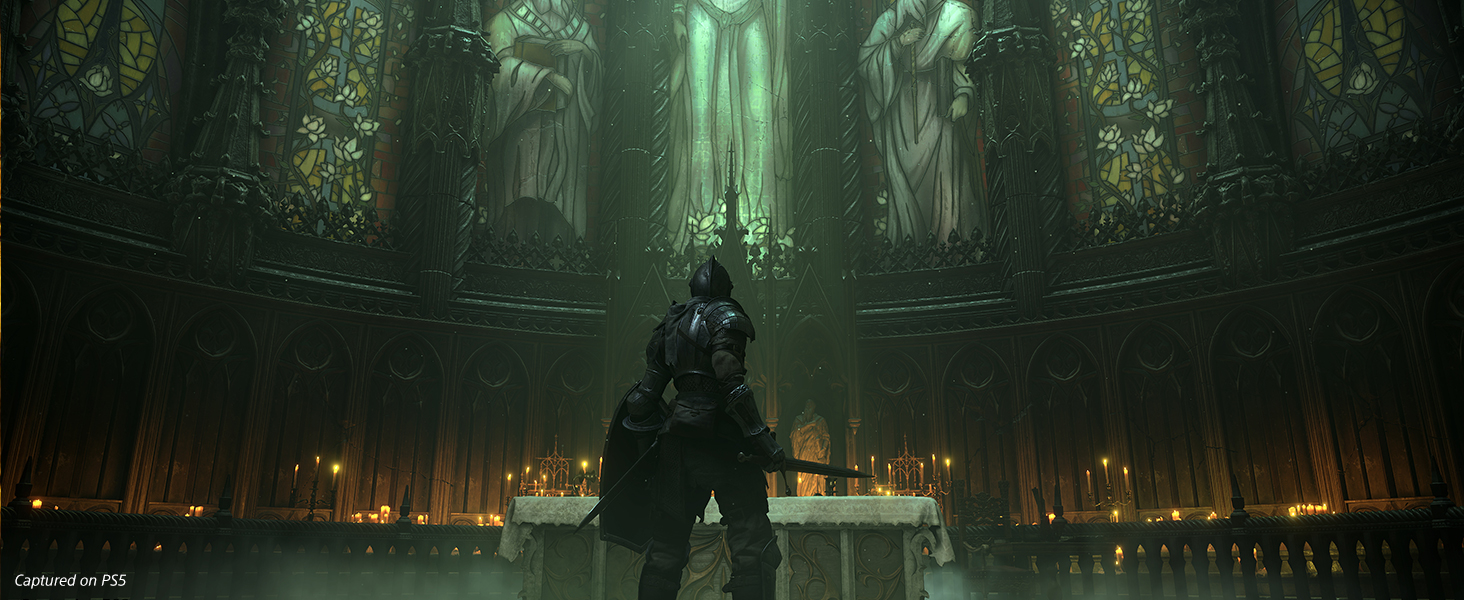 Happy Gaming everyone

* All Brands and game names mentioned on EgyNewTech.com are trade marks belong to its' owner ( mentioned above ) and its' owner have all the rights reserved for it; Game code and certain audio and/or visual material belong to its' manufacturers ( mentioned above ) and they have all the rights reserved.