The Last Of Us Part II - PlayStation 4
Release date: June 1

9, 2020

Manufacturer:

Sony Interactive Entertainment

Rated : Ages 18 and Over

Item Cover may deffer

Pre-Order bonus VALID when place your order before release date and EgyNewTech reserves the right to change or terminate this promotion at any time in which matching publisher Policy, Any issues in using or redeeming the code provided by publisher as a pre-order bonus, customer have to contact the publisher direct. **
The Last of Us Part 2 Highlights;
Five years later… An intense, harrowing and emotional adventure awaits – Ellie and Joel return for an epic journey in the sequel to the critically acclaimed game by Naughty Dog.

Experience the escalating moral conflicts created by Ellie's relentless pursuit of vengeance. The cycle of violence left in her wake will challenge your notions of right versus wrong, good versus evil, and hero versus villain.

Set out on Ellie's journey, taking her from the peaceful mountains and forests of Jackson to the lush, overgrown ruins of greater Seattle. Encounter new survivor groups, unfamiliar and treacherous environments, and terrifying evolutions of the infected.
New and evolved gameplay systems deliver upon the life-or-death stakes of Ellie's journey through the hostile world. Feel her desperate struggle for survival through improved features such as high-intensity melee combat, fluid movement, and dynamic stealth.


Description from Manufacturer ( Mentioned Above ):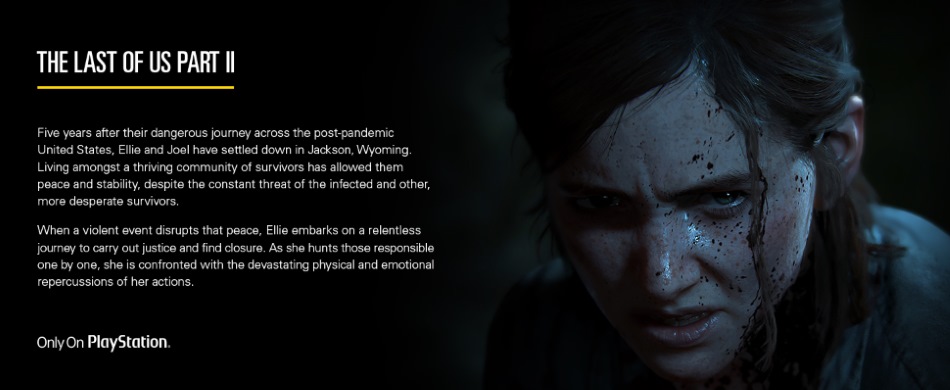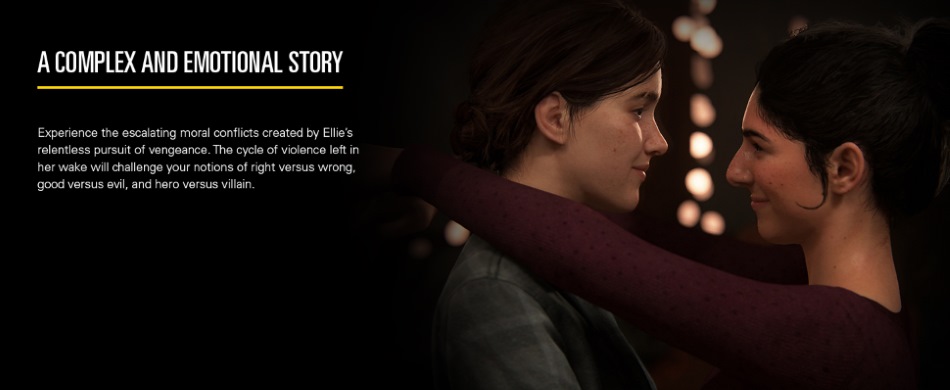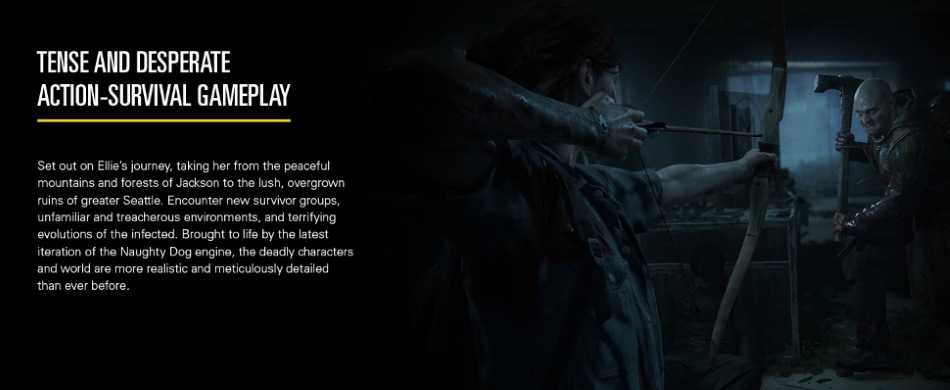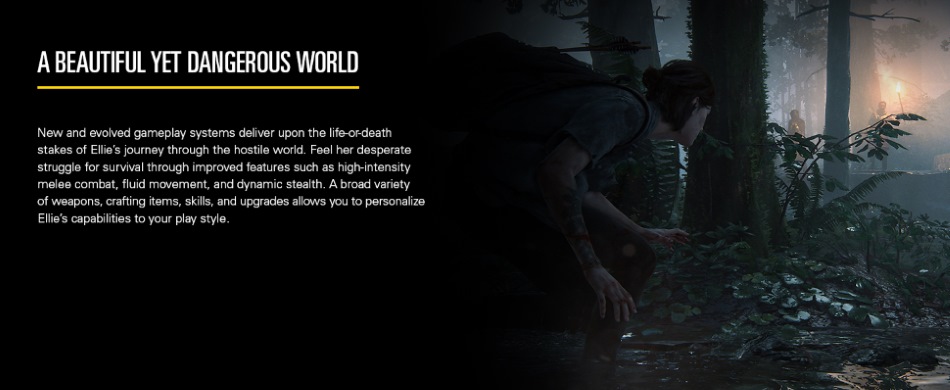 * All Brands and game names mentioned on EgyNewTech.com are trade marks belong to its' owner ( mentioned above ) and its' owner have all the rights reserved for it; Game code and certain audio and/or visual material belong to its' manufacturers ( mentioned above ) and they have all the rights reserved.