The Crew Wild Run Edition | PS4
Our Game Rate: 10/10

Publisher: Ubisoft.

Release date: 17-11-2015.
Game cover may differ​​.
THE AWARD-WINNING MMO DRIVING GAME - A stunning open-world re-creation of the U.S. Roam freely from sea to shining sea.

NEW EXTREME VEHICLES - Unstoppable monster trucks, agile motorcycles, roaring dragsters and evasive drift cars.

FULL GAME UPDATED - Enhanced graphics, revamped locations, and a new weather system added for new driving challenges.

THE SUMMIT - Visit iconic US locations every week to compete in wild stunt and racing competitions solo or in co-op.

FREE UPDATED CONTENT - 4 PvP modes, 20 more missions and more Wild Run content to come!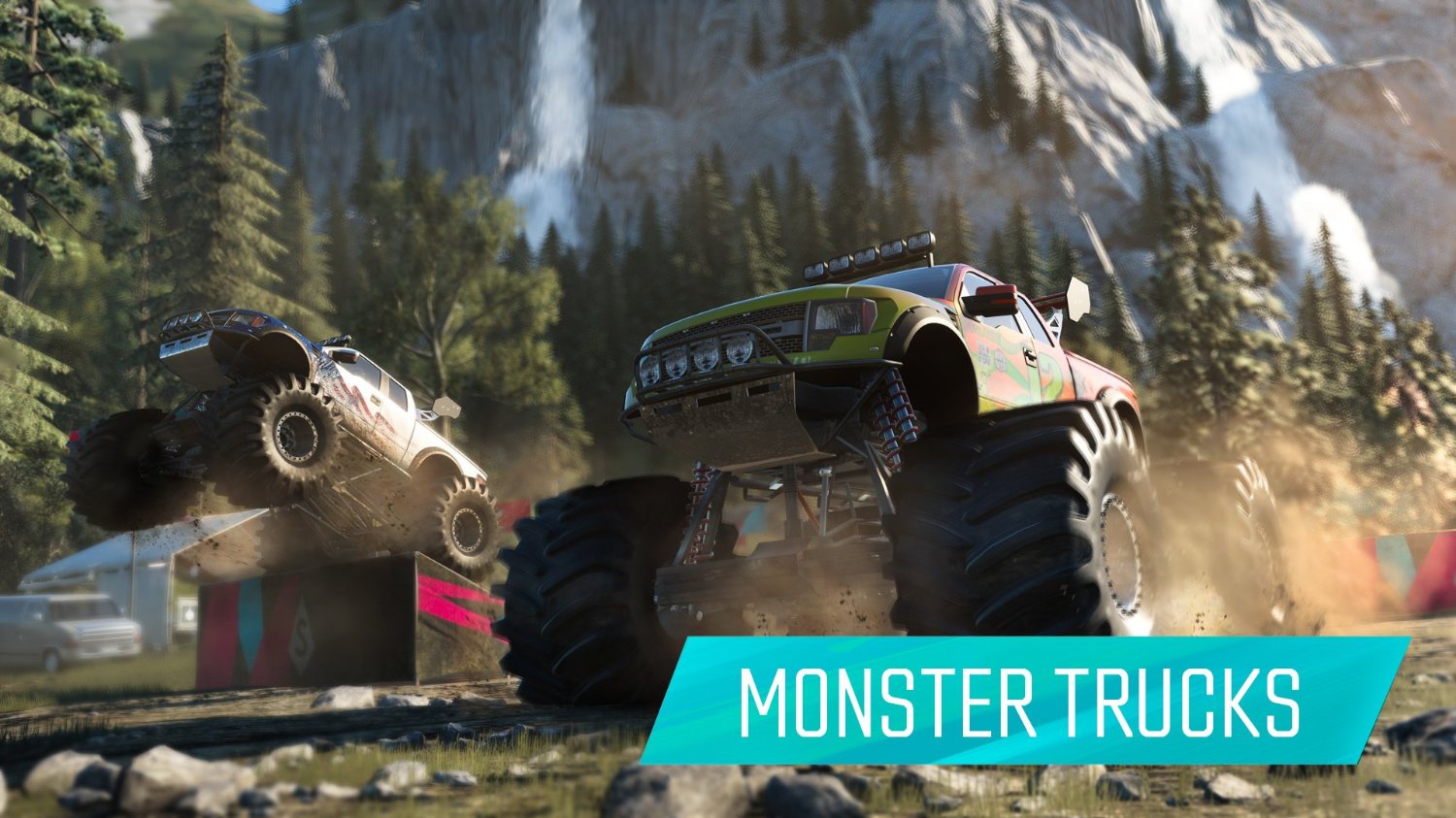 ---
The Crew :
Takes you and your friends on a reckless ride inside an open-world recreation of the United States.
Infiltrate and overtake the 510s, a gang grown around Detroit's illegal street racing scene.
Each locale, including Miami and New York City, comes with its own surprises and challenges.
Jump in and out seamlessly and build your crew of four through bonding or intense rivalry.
The extensive tuning system allows you to collect a range of parts and customise your cars.
---
THE CREW | 101 Trailer :
---
THE CREW | Social Trailer :
---
Product Description :
Welcome to the next generation of driving games :
​
The Crew is a revolutionary action-driving MMO developed exclusively for next-gen consoles and high-end PCs that leverage new hardware capabilities to connect players online like never before. The Crew takes you and your friends on a wild ride across a massive open-world recreation of the United States that is loaded with exciting challenges. Generous in content and tailored for the connected generation, The Crew is the next-gen game that redefines action-driving.
---
The most varied driving experience of all time :
Take part in a relentless ride to move up the ranks of the 510s, a gang grown around Detroit's illegal street racing scene, making a rep for yourself on the underground racing scene and ultimately taking down their activities all across the United States.
Manoeuvre through the bustling streets of New York City to lose the cops, cruise down sunny Miami Beach, or trek through the breathtaking plateaus of Monument Valley. Each locale comes with its own set of surprises and driving challenges to master. On your journey you will encounter other players on the road, all potentially worthy companions with whom to crew up, or future rivals against whom to compete.
---
Never drive alone :
​
Join a living, breathing world of car enthusiasts, where you always have someone next to you, ready to take on new challenges with or against you. Jump seamlessly in and out of each other's games at any time, joining forces to overcome the toughest challenges: takedown a rival faction driver on Las Vegas Strip, escape the police patrols across downtown Chicago, or confront an opponent crew on Florida's beachfront highways. Make new encounters, cooperate with your friends, and beat their achievements when they're gone. Build your crew of four drivers and take them in a thrilling ride through the entire US.
---
Live all the adventures of driving :
The entire United States is your driving playground, covering thousands of square miles from city to suburb, county to county, state to state, coast to summit. Discover what freedom truly means, without any barriers to restrict your car to the road, in a world of unprecedented scope and loaded with exciting challenges. Crush rival crews in illegal street races in Detroit, chase down that last Colorado collectable in the snowy mountain peaks of Aspen, beat everyone on the racing track, or run after a target in the water drains of Los Angeles. This is driving at its most exciting, varied and open.
---
Prepare your car for the next job :
​
A new generation of hardware requires new standards. Exclusively developed for the next generation of consoles and high-end PCs, The Crew offers a massive open-world version of the United States, recreated with amazing graphics and level of details. A world in which any driving fantasy can be realised – street, dirt, cross-country, circuit. A world brimming with life, challenges, and activities to keep you entertained for long. Continue the experience on iOS, Android tablets, and on the web. Keep track of your friends' performances to beat their scores when you're back in the game, or tinker with your ride and play it live to set new records.
---
Welcome to next-gen driving :
​
Earn new vehicles as you progress and customise them according to your style and driving preferences. Do you have the required mastery for an endurance race, or the lightning-fast reflexes to tackle an epic downhill rally? Collect cosmetic and performance parts, including stickers, liveries, rims, bumpers, skirts, wings, and hoods. Make your car unique and take it on any terrain, such as asphalt, snow, sand, dirt, or grass – anywhere you go, there's always a friend to show it off to, and more people to beat.
---
Cars change at your fingertips :
​
Continue the experience on iOS, Android tablets, and on the web with The Crew companion game. Tinker with your ride before playing it live, equip car parts, chat remotely, browse your friends' profiles, and send your crew on jobs on-the-go.
---
Tuning specs :
​
Full Stock :
How it rolls off the dealer lot. This is your basic ride and a 'blank canvas' for your own modified evolutions!
Street :
Dealer options and off-the-shelf DIY additions. Usable day-to-day ride with enough grunt to have serious fun.
Dirt :
Crash cage, uprated suspension, dirt tyres, newer models uprated to all-wheel drive. Go tear up those backwoods!
Raid :
Crash cage chassis, uprated suspension and transmission, high-profile off-road tyres on steel rims. This is a 'go anywhere' ride, so what are you waiting for?
Performance :
Anything to get the power up! Holes cut here and there, after market components, track day tyres on lightweight rims.
Circuit :
Wider track, lower ride height, interior stripped out, crash cage, seats and harness, pro engine tuning, low-profile racing slicks, super wide rims. Not road legal!
---
Missions :
​
Go To :
Your aim is to get from one point to another any way you can before time runs out. Keep your eyes peeled for shortcuts and take the racing line.
Collect :
Pick up all the items scattered around the map as fast as your engine will allow, because if time runs out you're done. Keep your wits about you and take the optimum route.
Get Away :
There are people out to get you and now your only option is to floor it before half the local PD or gang descend on you like a ton of bricks.
Follow :
Follow one of your posse to the next hideout or tail a target until time runs out. Anticipate their movements and take shortcuts where necessary.
Takedown :
Your car is your weapon. Put that weapon to good use as you chase down and stop a bad dude or dudette.
Outrun :
You've got a destination to reach and not enough time to get there – pass through checkpoints on the route and add some precious extra seconds to the clock.
Race :
Your aim in Race missions is – what else? – to win. Floor the accelerator, take the racing line, and beat down any other drivers foolish enough to come close.
---
Skills :
​
These challenges are arcade-oriented mini-games peppered across the world that will put your driving senses to good use. They trigger as you drive through them and can be tackled from any direction.
Climb :
Get your car as high as possible in the time limit.
Escape :
Get as far as possible from the marker within the time limit.
Follow :
Stay on the line for as long as possible in the given time.
Jump :
Hit a ramp, grab some hang time, and land as close as possible to the centre of a target before time runs out.
Precision :
Pass through as many gates as possible in the given time.
Scramble :
Hunt down and collect as many items as possible in the given time.
Slalom :
Weave through as many gates as possible in a given time limit.
Speed :
Grab the fastest car you have, stomp your foot down, and drive as fast as possible in the time limit.
---