Star Wars Jedi: Fallen Order - Playstation 4
Release date:

November 15, 2019


Manufacturer:

Electronic Arts

Rated : Ages 16 and Over

Item Cover may deffer

Pre-Order bonus VALID when place your order before release date and EgyNewTech reserves the right to change or terminate this promotion at any time in which matching publisher Policy, Any issues in using or redeeming the code provided by publisher as a pre-order bonus, customer have to contact the publisher direct. **
Star Wars Jedi: Fallen Order Highlights;
This narratively-driven single player game puts you in the role of a Jedi Padawan who narrowly escaped the purge of order 66 following the events of episode 3: Revenge of the Sith
Complete your training, develop powerful force abilities, and master the art of the iconic lightsabre
Iconic locations, weapons, gear, and enemies in addition to a roster of fresh characters, locations, creatures, droids and adversaries to Star Wars
Fight for survival while exploring the mysteries of a long-extinct civilization
Pre-order Star Wars Jedi: Fallen order to outfit yourself with cosmetic equipment for your lightsaber and droid companion
Description from Manufacturer ( Mentioned Above ):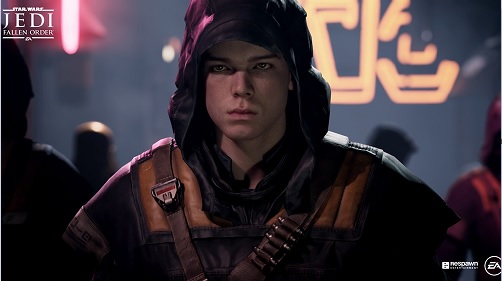 A New Jedi Story Begins
As a former Padawan on the run from the Empire, you must complete your training before Imperial Inquisitors discover your plan to revive the Jedi Order. Aided by a former Jedi Knight, a cantankerous pilot, and a fearless droid, you must escape the evil machinations of the Empire in a story-driven adventure.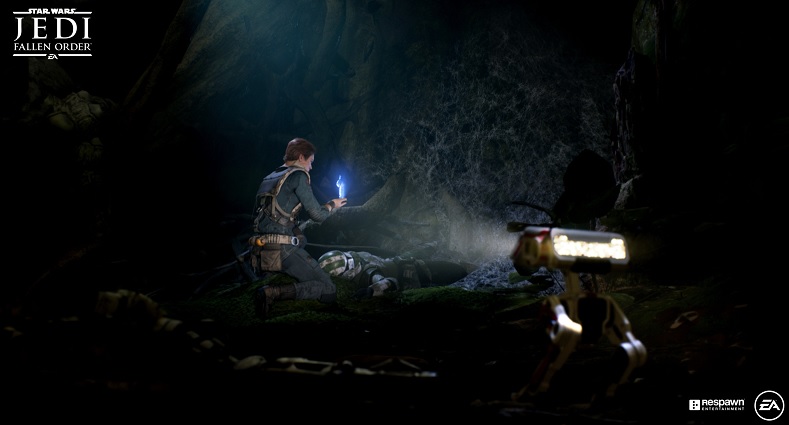 The Galaxy Awaits
Explore ancient forests, windswept rock faces, and haunted jungles with the freedom to decide when and where you go next. As you unlock new powers and abilities, opportunities open up to re-traverse maps in new ways; leveraging the Force to augment the way you explore. Move quickly, however, as the Empire is actively hunting your every step in their effort to exterminate all remnants of the Jedi Order.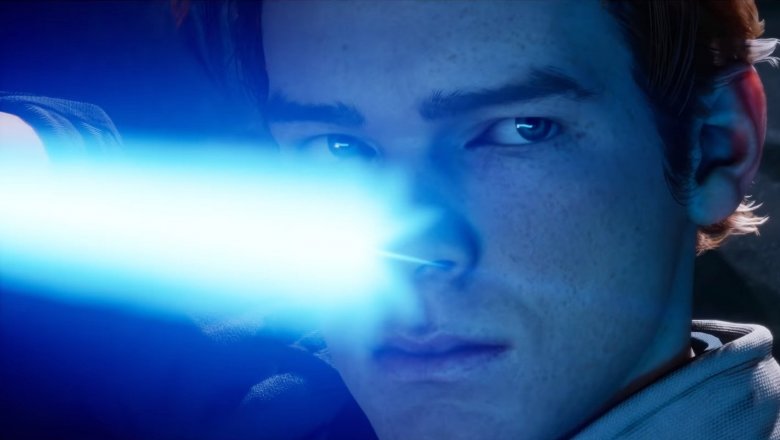 Cinematic, Immersive Combat
Star Wars Jedi: Fallen Order delivers the fantasy of becoming a Jedi through its innovative lightsaber combat system – striking, parrying, dodging - partnered with a suite of powerful Force abilities you'll need to leverage to overcome obstacles that stand in your way. This combat system is intuitive to pick up, but takes training and practice to fully master.

* All Brands and game names mentioned on EgyNewTech.com are trade marks belong to its' owner ( mentioned above ) and its' owner have all the rights reserved for it; Game code and certain audio and/or visual material belong to its' manufacturers ( mentioned above ) and they have all the rights reserved.