Life is Strange - PlayStation 4
Region All Release date: 19 Jan 2016

Region 2 Release date: 22

-01-2016

Manufacturer:

SquareEnix

Rated : Ages 16 and Over

Game Cover may deffer

Pre-Order bonus VALID when place your order before release date and EgyNewTech reserves the right to change or terminate this promotion at any time according to publisher, Any problem in using or redeeming the publisher pre-order bonus customer have to contact the publisher direct.



Life is Strange Limited Edition contents,
AWARD-WINNING & CRITICALLY ACCLAIMED

A beautifully written modern adventure game

Rewind time to change the course of events

Multiple endings depending on the choices you make

Striking, hand-painted visuals

Distinct, licensed indie soundtrack featuring alt-J, Foals, Jose Gonzalez…

Limited Edition includes: 32 page artbook including unreleased concept art, Licensed 14 track soundtrack (featuring alt-J, Foals, Jose Gonzalez…) plus an 8 track original score by Jonathan Morali and Directors' commentary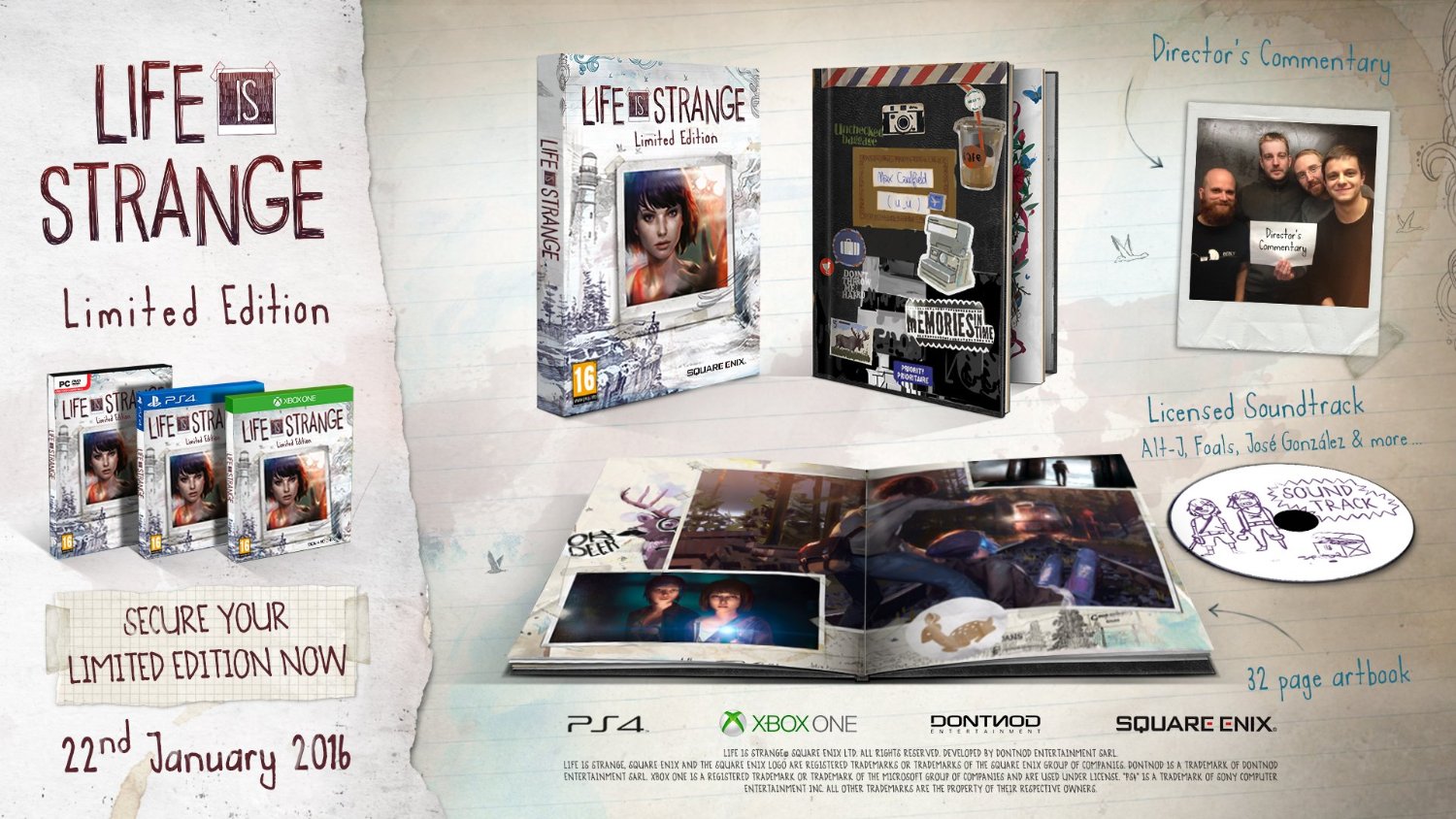 Description from Manufacturer (Mentioned above)
Life is Strange

Follow the story of Max Caulfield, a photography senior who discovers she can rewind time while saving her best friend Chloe Price.
The pair soon find themselves investigating the mysterious disappearance of fellow student Rachel Amber, uncovering a dark side to life in Arcadia Bay. Meanwhile, Max must quickly learn that changing the past can sometimes lead to a devastating future.

Have a nice game play

All Brands and game names are trade marks mentioned on EgyNewTech.com belong to it's owner ( mentioned above ) and it's owner have all the rights reserved for it; Game code and certain audio and/or visual material belong to it's manufacturers ( mentioned above ) and they have all the rights reserved.