Horizon Forbidden West - PlayStation 4
Join Aloy as she braves the Forbidden West – a majestic but dangerous frontier that conceals mysterious new threats.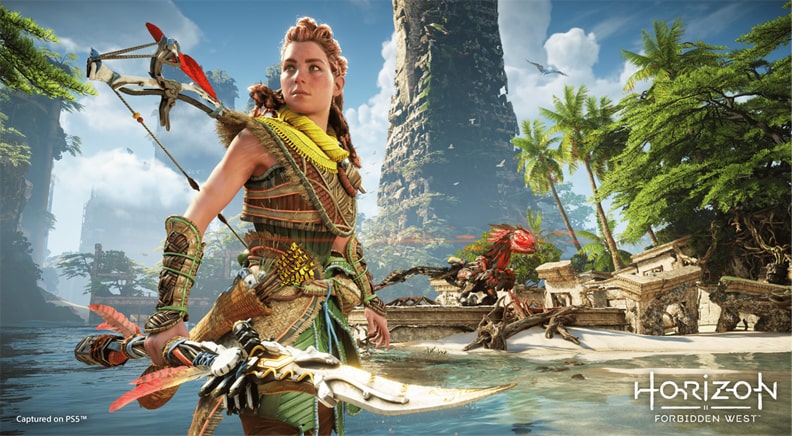 Explore distant lands, fight bigger and more awe-inspiring machines, and encounter astonishing new tribes as you return to the far-future, post-apocalyptic world of Horizon.


The land is dying. Vicious storms and an unstoppable blight ravage the scattered remnants of humanity, while fearsome new machines prowl their borders. Life on Earth is hurtling towards another extinction, and no one knows why.


It's up to Aloy to uncover the secrets behind these threats and restore order and balance to the world. Along the way, she must reunite with old friends, forge alliances with warring new factions and unravel the legacy of the ancient past – all the while trying to stay one step ahead of a seemingly undefeatable new enemy.



Pre-Order bonus VALID when place your order before release date and EgyNewTech reserves the right to change or terminate this promotion at any time in which matching publisher Policy, Any issues in using or redeeming the code provided by publisher as a pre-order bonus, customer have to contact the publisher direct.

❤️ Happy Gaming everyone ❤️

* All Brands and game names mentioned on EgyNewTech.com are trade marks belong to its' owner ( mentioned above ) and its' owner have all the rights reserved for it; Game code and certain audio and/or visual material belong to its' manufacturers ( mentioned above ) and they have all the rights reserved.


Specification
Region
Region 2
Platform
PlayStation 4 , PlayStation 5
Age Rating
Ages 16 and Over
Release Date
February 18 , 2022