Dishonored 2 - Arabic Edition | PS4
Release date: 10-11-2016




Manufacturer:

Bethesda

Rated : Ages 18 and Over

Game Cover may deffer

Pre-Order bonus VALID when place your order before release date and EgyNewTech reserves the right to change or terminate this promotion at any time according to publisher, Any problem in using or redeeming the publisher pre-order bonus customer have to contact the publisher direct. **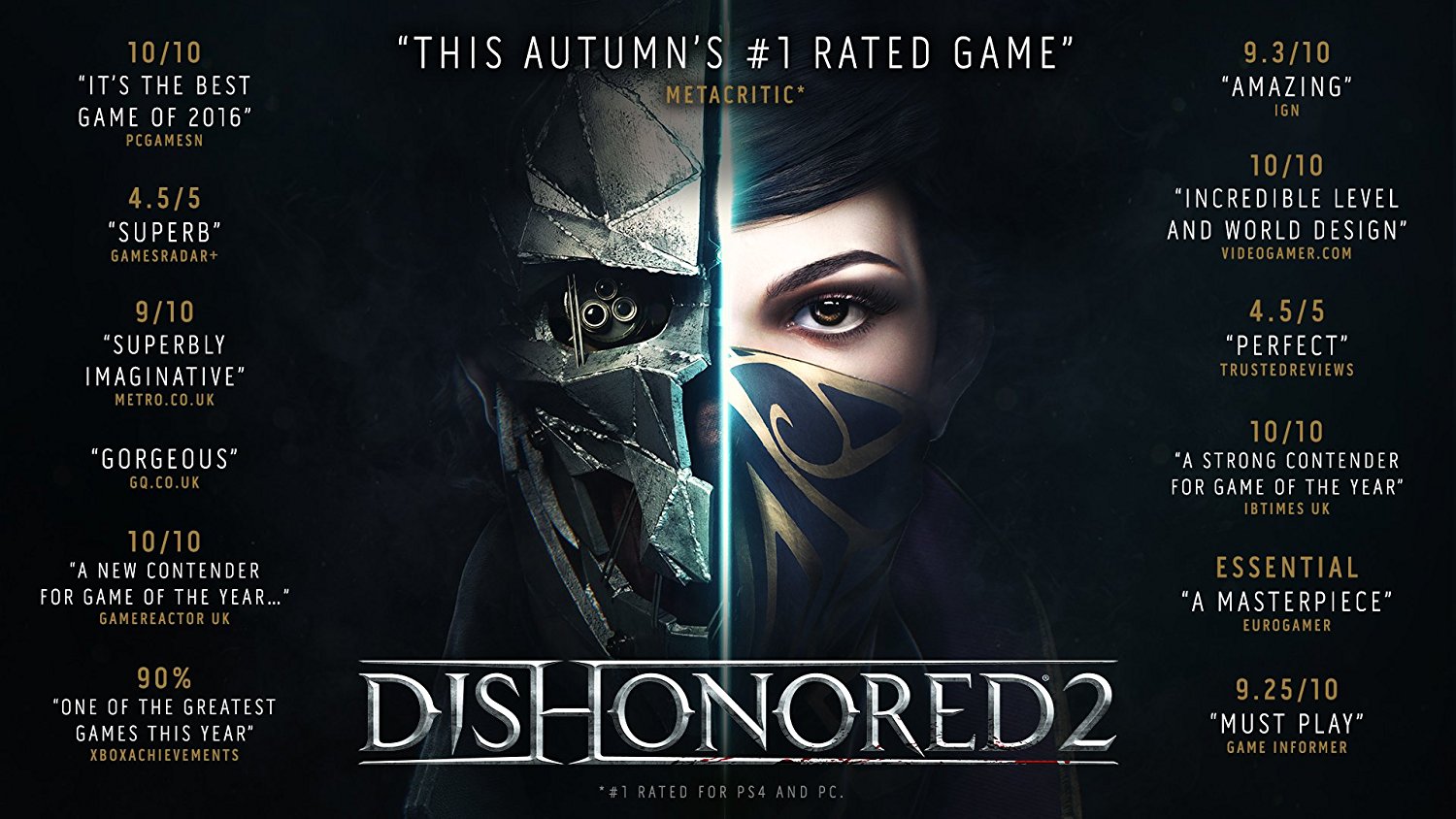 Dishonored 2 - Arabic Edition Highlights;
The Assassins: As fully voiced characters, Emily Kaldwin and Corvo Attano now bring their own perspectives and emotional responses to the world and story.




Supernatural Powers: Advanced bone charm crafting and all-new upgrade trees allow you to customize your powers in vastly different ways.

Imaginative World: The world is a character in its own right, rich with story, architecture and eclectic characters.

Challenge: Customize your gameplay options and difficulty settings for an even more tailored adventure.

The Void Engine: Dishonored 2 is beautifully brought to life with the new Void Engine, a leap forward in rendering technology, built from id Tech and highly-customized by Arkane Studios.
Dishonored 2 Live Action Trailer - Take Back What's Yours ( Video All Rights reserved to Publisher - mentioned on the video )

Dishonored 2 – Official E3 Gameplay Trailer ( Video All Rights reserved to Publisher - mentioned on the video )
Description from Manufacturer ( Mentioned Above )

Dishonored 2 - Arabic Edition Features;

Game overview

The critically anticipated follow-up to the winner of both over 100 Game of The Year awards and BAFTA award for Best Game.
Dishonored 2 is set 15 years after the Lord Regent has been vanquished and the dreaded Rat Plague has passed into history. An otherworldly usurper has seized the throne from Empress Emily Kaldwin, leaving the fate of the Isles hanging in the balance. As either Emily Kaldwin or Corvo Attano, travel beyond the legendary streets of Dunwall to Karnaca – a once-dazzling coastal city that holds the key to restoring Emily to power. Armed with the Mark of the Outsider and powerful new supernatural abilities, hunt down your enemies and forever alter the fate of the Empire.
* All Brands and game names mentioned on EgyNewTech.com are trade marks belong to its' owner ( mentioned above ) and its' owner have all the rights reserved for it; Game code and certain audio and/or visual material belong to its' manufacturers ( mentioned above ) and they have all the rights reserved.