Sony PlayStation 4 Slim - 1TB - Limited Edition Gran Turismo Sport
Release date: 17 Oct. 2017




Manufacturer:

Sony

Rated : Ages 3 and Over

Cover may deffer
Sony PS4 Slim 1TB Gran Turismo Sport Limited edition Highlights;
Gran Turismo Sport - Day One Edition contents:
Livery Stickers
A sticker pack that can be used in the Livery Editor of the game.
In-Game Credit (Cr. 250,000)
In-game currency that can be used for various purchases in the game.
60 PS4 Avatars
A set of 60 'Gran Turismo Sport' original avatars that can be used with your PlayStation®4 profile.
Racing Helmet - Chrome
Special chromed helmet that can be used in-game.
Description from Manufacturer ( Mentioned Above )
Box Contains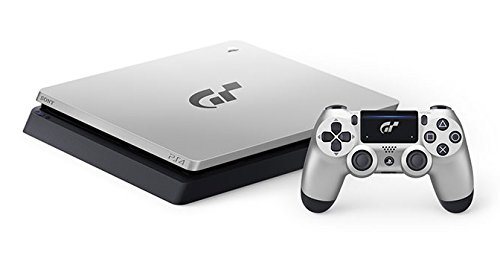 Console 1 TB - Gran Turismo Sport Limited edition
Limited Edition Gran Turismo Sport Limited edition DualShock 4
Gran Turismo Sport - Day One Edition game on Blu-ray Disc

HDMI cable, USB cable, Mono headset, AC power cord & Manuals.


Product Description and Features;
PlayStation 4 - Play. Redesigned.

Experience epic adventures, battle the best players online and challenge your friends in your living room with the slimmer and lighter new PS4.


A Stunning New Design

A slimmer and lighter console with stylish new looks and packed with true PlayStation 4 power.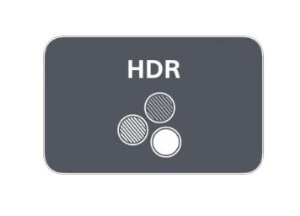 High Dynamic Range (HDR) Technology

Visuals are more realistic, strikingly vivid and truer to what the human eye sees in the real world.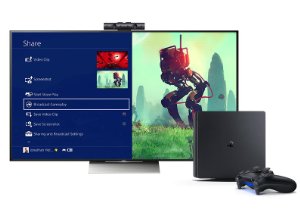 Slick Interface

Fast, personal and easier to share, connect and play with friends.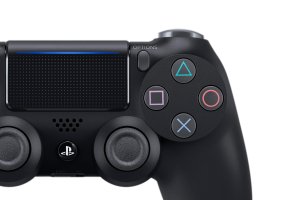 Dual Shock 4 wireless controller

Combining revolutionary features with intuitive design and precise controls, the DualShock 4 wireless controller defines the new generation of play. The new model features a stylish black matt finish, and shows your light bar colour from above as you play.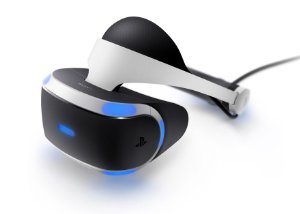 PlayStation VR - sold separately

Put yourself at the centre of the game and explore extraordinary worlds in a way you've never experienced before. For total immersion, interact with virtual environments using a PlayStation Move motion controller or DualShock 4 wireless controller.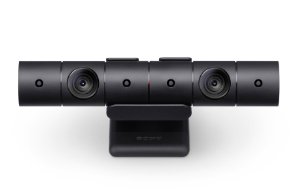 PlayStation Camera - sold separately

Integral to the PlayStation VR experience, the camera tracks the PS VR headset, PlayStation Move or DualShock 4 wireless controller to heighten your sense of presence. It also unlocks PS4 features like voice controls, facial recognition and picture-in-picture video editing and broadcasting.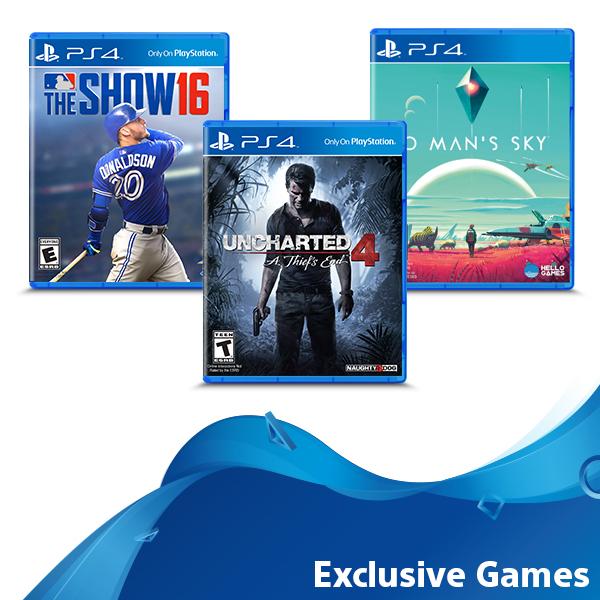 Dozen of games and exclusives

From action to sports, shooters to racers, we've got you covered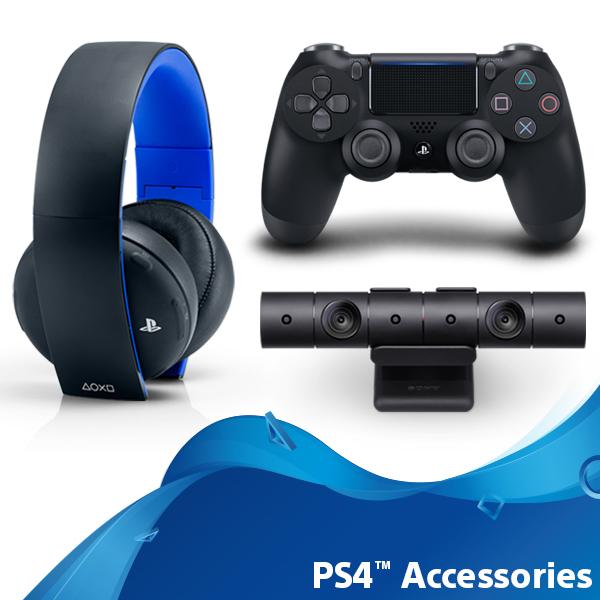 Check wide range of Accessories
Complete the gaming experience. Step up your game. Bring games and gamers together with PS4 accessories.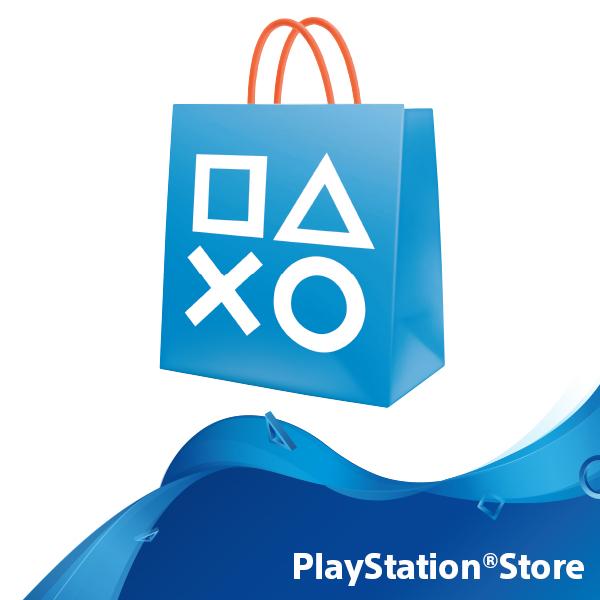 Enjoy with PlayStation Store
PlayStation Store Cards fill your PSN account wallet with cash, allowing you to download the newest games, DLC, and videos, as well as stream movies and music, all from the PlayStation Store.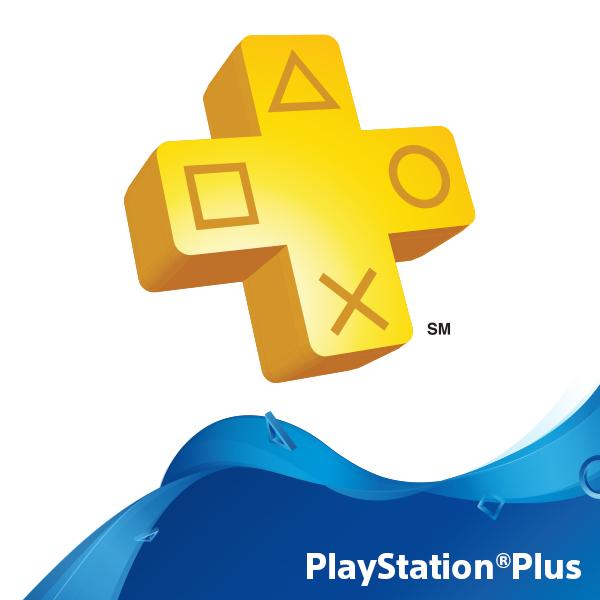 Play More with PlayStation Plus

PlayStation Plus is the premium membership service for PS4. With PlayStation Plus, you can play PS4 games online with your friends, get a growing library of free games and much more – all for the PS4 System.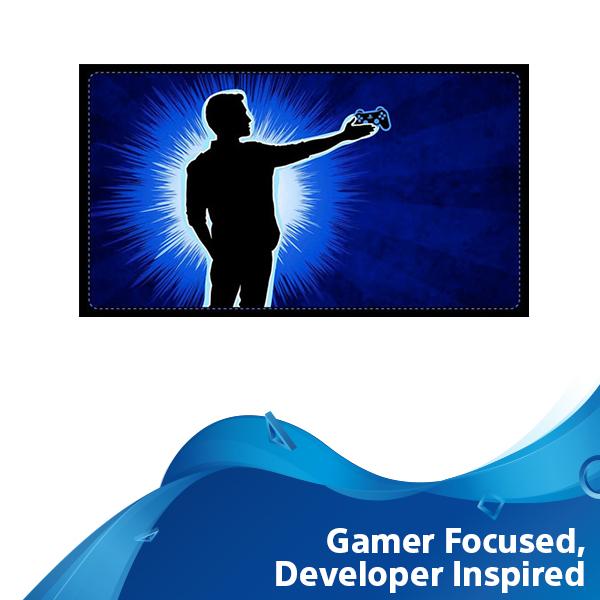 Developer Inspired

The PS4 system focuses on the gamer, ensuring that the very best games and the most immersive experiences are possible on the platform. The PS4 system enables the greatest game developers in the world to unlock their creativity and push the boundaries of play through a system that is tuned specifically to their needs. The end result is new games with rich, high-fidelity graphics and deeply immersive experiences.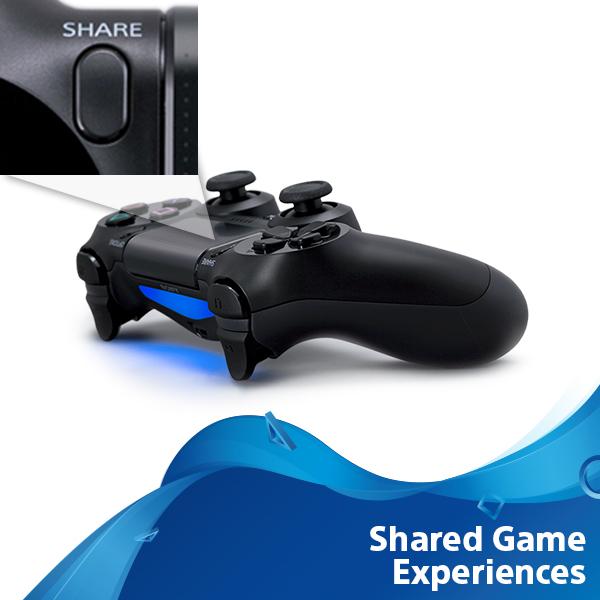 Share Your Game Experience

Engage in endless personal challenges with your community and share your epic triumphs with the press of a button. Simply hit the SHARE button on the controller, scan through the last few minutes of gameplay, tag it and return to the game—the video uploads as you play. The PS4 system also enhances social spectating by enabling you to broadcast your gameplay in real-time.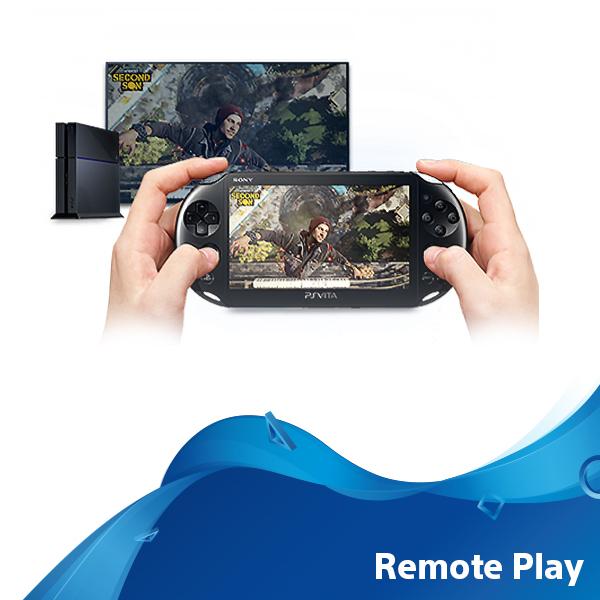 Remote Play

Remote Play on the PS4 system fully unlocks the PlayStation Vita system's potential, making it the ultimate companion device. With the PS Vita system, gamers will be able to seamlessly play a range of PS4 titles on the beautiful 5-inch display over Wi-Fi access points in a local area network.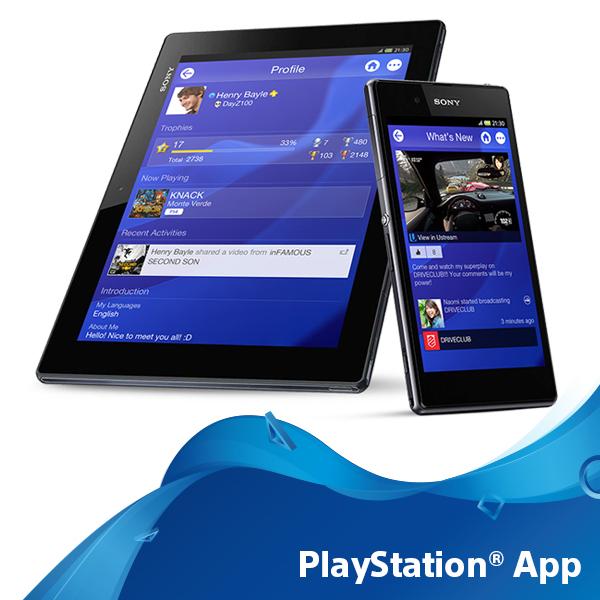 Use PlayStation APP

Connect to your PS4 system, manage your game downloads, and be ready to game when you walk in the door. The PlayStation App lets you control your PS4 remotely, stay up to date on the games you play, and adds a second-screen experience to hit titles - all from one smooth interface. Now PlayStation goes where you go.

Have a nice game play :)

* All Brands and game names mentioned on EgyNewTech.com are trade marks belong to its' owner ( mentioned above ) and its' owner have all the rights reserved for it; Game code and certain audio and/or visual material belong to its' manufacturers ( mentioned above ) and they have all the rights reserved.