Hori PS4 Real Arcade pro 4 Kai | PS4/PS3
Release date: 13 Mar. 2015




Manufacturer:

Hori

Rated : N/A
Hori PS4 Real Arcade pro 4 Kai Highlights;
Officially licensed by Sony
Arcade stick controller for PlayStation 4/PlayStation 3/PC
Touch Pad
State-of-the-art 'Hayabusa' Lever and 'Hayabusa' button
Side button panel featuring: Turbo function / Stick control toggle switch / Button configuration
Handle for easy transportation
Description from Manufacturer ( Mentioned Above ):
Hori PS4 Real Arcade pro 4 Kai

Officially licensed by Sony; Arcade stick controller for PlayStation 4/PlayStation 3; Touch Pad; State-of-the-art 'Hayabusa' Lever and 'Hayabusa' buttons; Side button panel featuring: Turbo function / Stick control toggle switch / Button configuration; Handle for easy transportation

The Next Evolution

for PlayStation 4 and PlayStation 3


HAYABUSA-Joystick and HAYABUSA-Button
The Original Hori HAYABUSA setup cuts input load by 15%.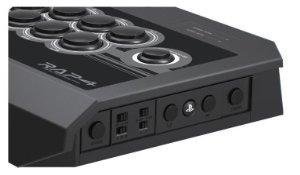 Side-Mounted Sub-Panel

Designed to prevent accidental button pushing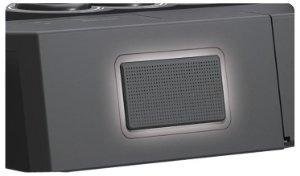 Touch pad Functionality

Exclusive Hori feature. Get full functionality out of your games.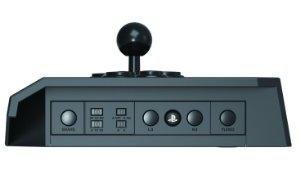 Low Centre of Gravity

Chassis cut to 58mm base height for lower centre of gravity and increased stability.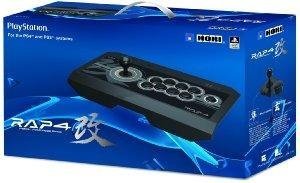 Turbo Functionality

Three Turbo Settings: 5, 12, 20 times per second

Button Assign Mode

Provides complete user customization

Stick Control/D-Pad/Shoulder Button Switch Enabled

Enables players to control D-Pad or Shoulder buttons with the HAYABUSA stick.

Happy Gaming everyone

* All Brands and game names mentioned on EgyNewTech.com are trade marks belong to its' owner ( mentioned above ) and its' owner have all the rights reserved for it; Game code and certain audio and/or visual material belong to its' manufacturers ( mentioned above ) and they have all the rights reserved.