$2.5 Pirate101 - Global - Digital Code
Pirate101 is an elaborate virtual world where players create a customizable Pirate and embark on an epic and daring adventure! Choose from any of the 5 pirate class types including the sneaky swashbuckler, strong buccaneer, magical witchdoctor, master commander privateer, or the sharpshooter musketeer.
How To redeem your Pirate101 Gift Card?
Go to www.Pirate101.com/card
Login or create a new Pirate101 account
Enter the PIN Code as directed
Follow the on-screen instructions to play Pirate101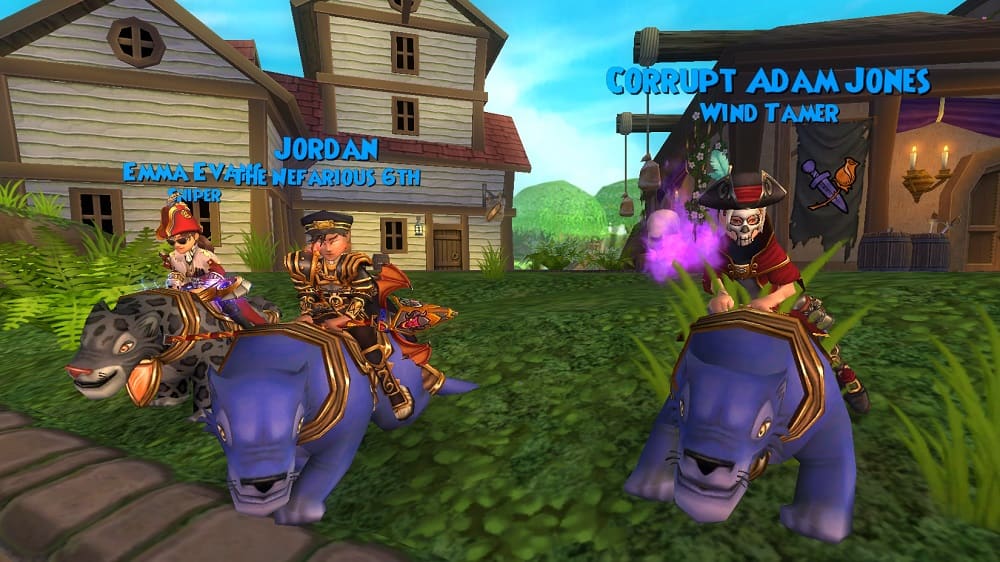 The greatest treasure ever dreamed of is out there somewhere in the Spiral, waiting for your Pirate to find it! Do you have what it takes to get to it before the evil Armada does? Sail your ship through the sky ways, build your pirate crew for tough fights, battle alongside and train your trusty pet, engage in ship to ship combat, and hang out with your fellow pirate friends in your own house! Pirate101 offers two different payment options to access premium content. A Membership allows players to have access to all premium zones in Pirate101 all the time. Members have additional benefits including larger backpack space, larger friend's list, and faster energy regeneration as well as many other great benefits! Crowns allow players to purchase and play premium zones at their convenience. Crowns also allow players to purchase fun powerful items in the Crown Shop
* All Brands and game names mentioned on EgyNewTech.com are trade marks belong to its' owner ( mentioned above ) and its' owner have all the rights reserved for it; Game code and certain audio and/or visual material belong to its' manufacturers ( mentioned above ) and they have all the rights reserved.

Specification
Region
Global
How to Redeem The Digital Code
Pirate 101

Go to www.Pirate101.com/card 
Login or create a new Pirate101 account 
Enter the PIN Code as directed 
Follow the on-screen instructions to play Pirate101