F1 2017 - Special Edition | PC - DVD
Release date: 25 Aug. 2017




Manufacturer:

Koch International

Rated : Ages 3 and Over

Item Cover may deffer

Pre-Order bonus VALID when place your order before release date and EgyNewTech reserves the right to change or terminate this promotion at any time in which matching publisher Policy, Any issues in using or redeeming the code provided by publisher as a pre-order bonus, customer have to contact the publisher direct. **
F1 2017 - Special Edition Highlights;
Classic cars - integration of 5 teams with 12 classic cars in the game and Career, as part of the main game-no DLC required, also featuring single & multi-class MP racing with new gameplay challenges

Expanded Career - Non-linear structure for improved replay, Additional Practice Programmers, Engine & Gearbox Management in new Engineering room, innovative Agent office with viewable Reputation System
New design - contemporary 2017 car design & fresh look to game menus
Description from Manufacturer ( Mentioned Above ):


Win the 2017 World Championship, break every record in the fastest ever F1 cars, and race some of the most iconic F1 cars of the last 30 years. With an even deeper ten year Career, more varied gameplay in the new 'Championships' mode, and a host of other new features, both online and offline, F1 2017 is the most complete and thrilling F1 videogame ever.
F1 2017 Game - an official product of the FIA FORMULA ONE WORLD CHAMPIONSHIP. 2017 The Codemasters Software Company Limited ("Codemasters"). All rights reserved. "Codemasters", "EGO" and the Codemasters logo are registered trade marks owned by Codemasters.

The F1 FORMULA 1 logo, F1 logo, F1 FIA FORMULA 1 WORLD CHAMPIONSHIP logo, FORMULA 1, FORMULA ONE, F1, FIA FORMULA ONE WORLD CHAMPIONSHIP, GRAND PRIX and related marks are trade marks of Formula One Licensing BV, a Formula 1 company. Licensed by Formula One World Championship Limited.

Key art driver images 2017, licensed by Formula One World Championship Limited. All rights reserved.

All other copyrights or trade marks are the property of their respective owners and are being used under license. Developed and published by Codemasters.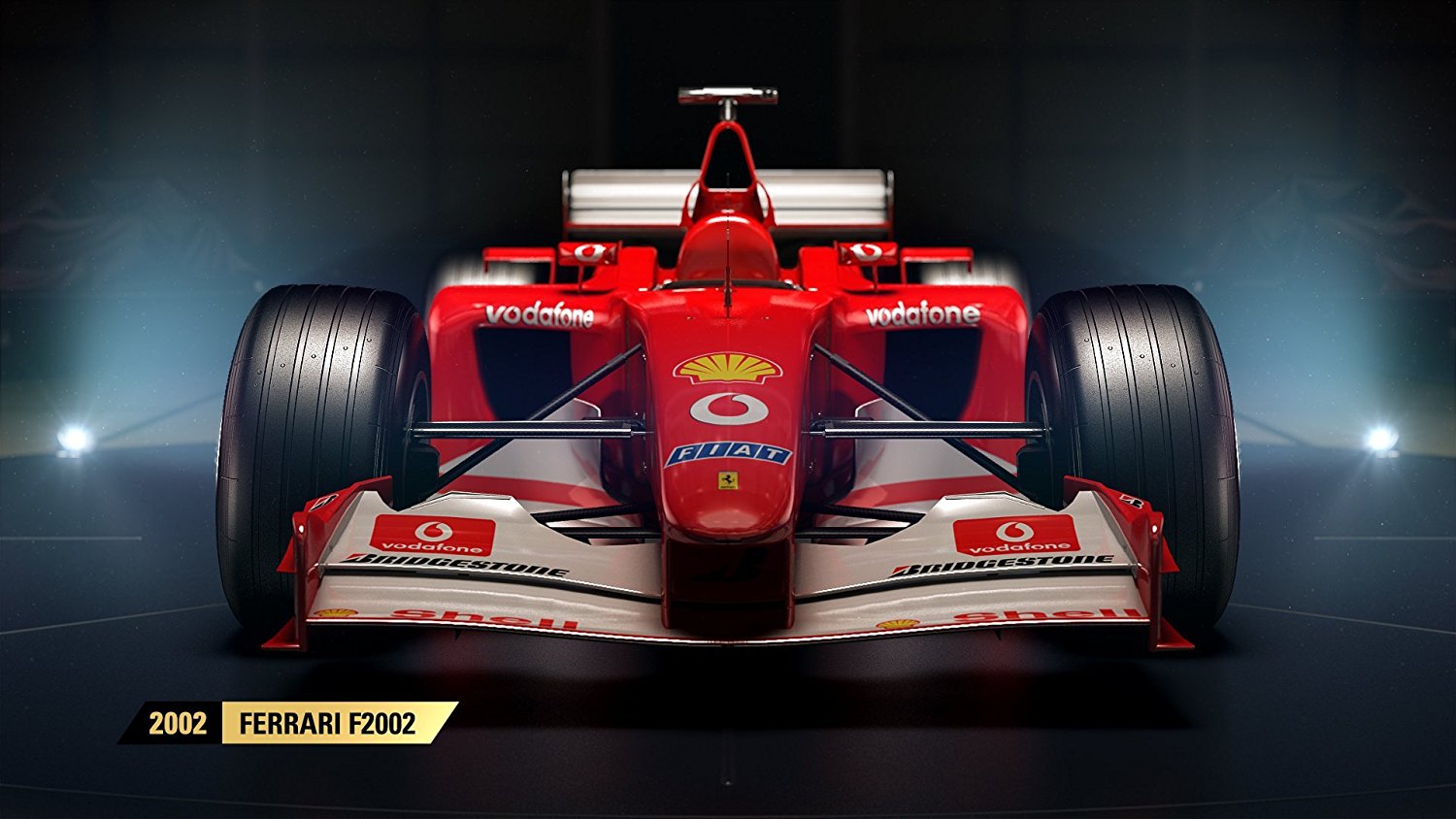 New Classic F1 Cars:
Get behind the wheel of 12* iconic F1 cars from the history of the sport. The classic cars are also integrated into the career mode, and can be raced in both Single Class and Multi Class Races. Players can race the following cars:
1995 Ferrari 412 T2
2002 Ferrari F2002
2004 Ferrari F2004
2007 Ferrari F2007
1988 McLaren MP4/4* – (DLC car in F1 2017 Special Edition)
1991 McLaren MP4/6
1998 McLaren MP4-13
2008 McLaren MP4 -23
1992 Williams FW14B
1996 Williams FW18
2006 Renault R26
2010 Red Bull Racing RB6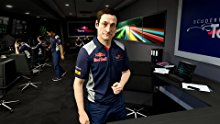 Massively Expanded Career:
Players can make history as they hone their skills and develop their car over multiple seasons in the Career. First they create their driver by selecting from a range of avatars, including female drivers for the first time, helmet design (including community created versions), race number and then the team they want to begin their career with. The Research & Development system is heavily expanded, with 115 upgrades now available, while the player also has to manage their engine and gearbox. Earn resource points by taking part in new Practice Programmes including 'Fuel Management' and 'Race Pace'. The classic cars also take centre stage in the enhanced career mode as players are invited to race them in the new Invitational events.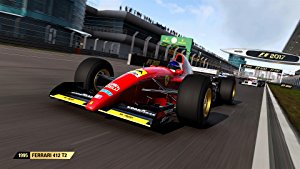 New 'Championships' Mode And Gameplay Types:

Championship mode allows players to experience unique race events following different rules and structures from the official Championship in both modern and classic cars. For example, the Classic Street Series sees you race the iconic cars around the six streets circuits on the calendar.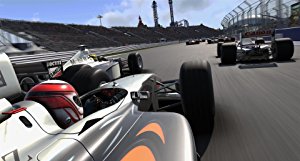 Alternative Track Layouts:

As well as the 20 official 2017 circuits, there are four additional shortened track layouts in the game for the first time: Britain, Bahrain, USA and Japan. Players can also race the stunning Monaco circuit at night.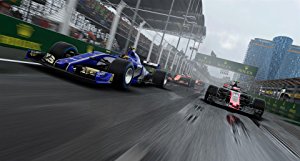 Enhanced Multiplayer:

Race either the modern or classic cars online with a full grid of 20 players in both public and private sessions. The game now offers two dedicated "spectator" spots as well as improved multiplayer matchmaking, new online stats and levelling system, and all multiplayer session types.

HAPPY GAMING EVERYONE

* All Brands and game names mentioned on EgyNewTech.com are trade marks belong to its' owner ( mentioned above ) and its' owner have all the rights reserved for it; Game code and certain audio and/or visual material belong to its' manufacturers ( mentioned above ) and they have all the rights reserved.