Overwatch Origins Edition - PC Battle.net - Digital Code
Region All Release date: 23 May,2016

Manufacturer:

Blizzard




Rated : Ages 12 and Over

Game Cover may deffer

Pre-Order bonus VALID when place your order before release date and EgyNewTech reserves the right to change or terminate this promotion at any time according to publisher, Any problem in using or redeeming the publisher pre-order bonus customer have to contact the publisher direct. **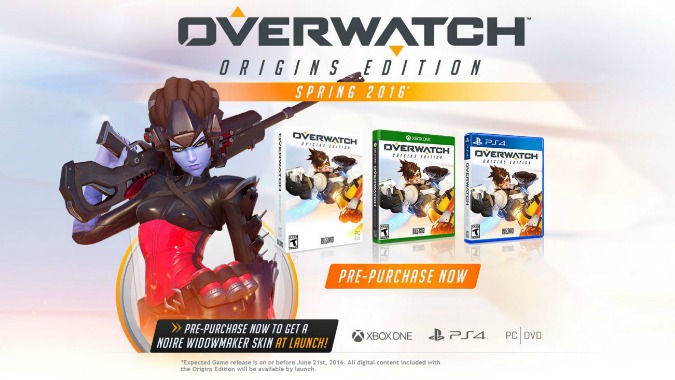 How to Redeem and use the Digital Code;
Log in to your Battle.net account

Click on 'Shop' then click on 'Add Balance'

Click 'Redeem your code'

Enter your ePIN then click 'Redeem a code' and that's it! Happy gaming!
Overwatch Origins Edition Highlights;
Overwatch is a team-based shooter where heroes to battle in a world of conflict

Overwatch features a wide array of unique heroes, ranging from a time-jumping adventurer, to an armored, rocket-hammer-wielding warrior, to a transcendent robot monk

Every hero plays differently, and mastering their abilities is the key to unlocking their potential. No two heroes are the same

Teams of heroes do battle across the planet. From protecting the secrets of the mysterious Temple of Anubis, to safely escorting an EMP device through King's Row, the world is your battlefield.
Have a nice game play :)

* All Brands and game names mentioned on EgyNewTech.com are trade marks belong to its' owner ( mentioned above ) and its' owner have all the rights reserved for it; Game code and certain audio and/or visual material belong to its' manufacturers ( mentioned above ) and they have all the rights reserved.