Life is Strange: True Colors - Global - Steam - Digital Code
Description from Manufacturer:

A bold new era of the award-winning Life is Strange begins, with an all-new playable lead character and a thrilling mystery to solve !
Alex Chen has long suppressed her 'curse': the supernatural ability to experience, absorb and manipulate the strong emotions of others, which she sees as blazing, colored auras.
When her brother dies in a so-called accident, Alex must embrace her volatile power to find the truth – and uncover the dark secrets buried by a small town.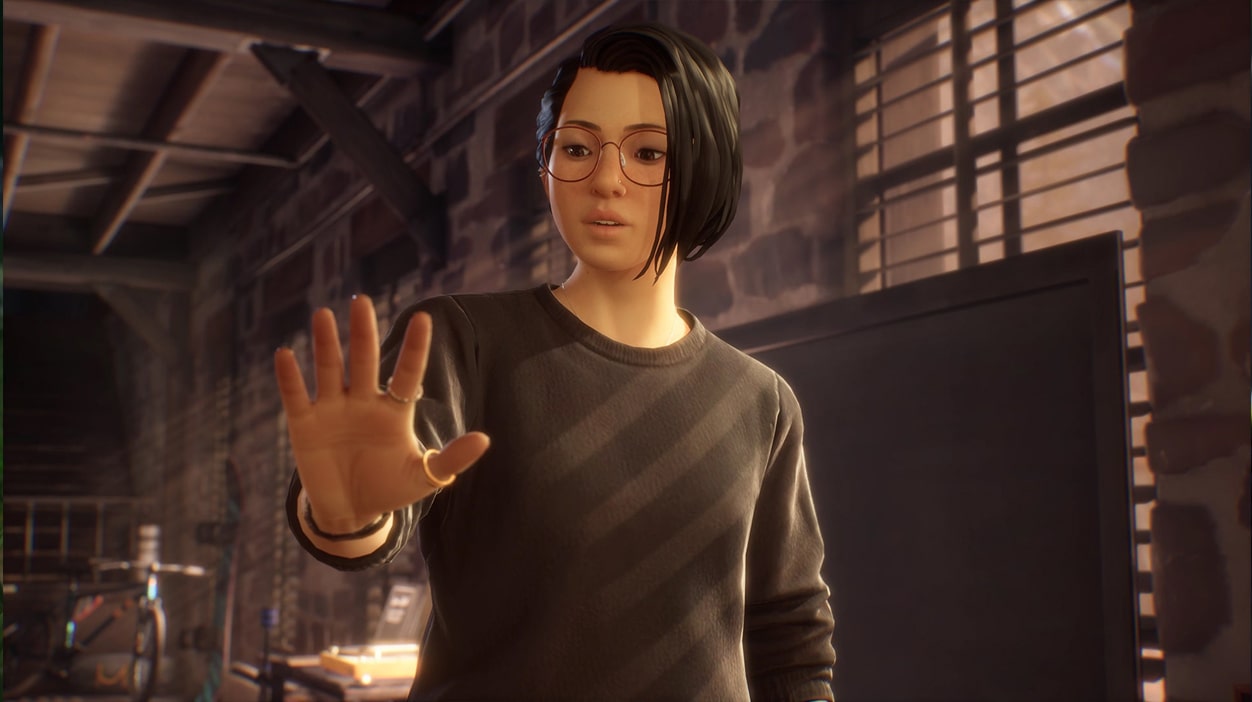 Key Features :
• THE TRUTH WILL HURT
Discover the shocking secrets behind your brother's death in an emotional roller-coaster of an adventure.
Change fate and change lives with the psychic power of Empathy.
Build trust with the townsfolk – and embrace friendship or romance with Ryan and Steph.
Make tough decisions and choose your own future. Freely roam the streets, stores, and hidden spaces of Haven Springs and meet unforgettable characters.
And decide Alex's style, with up to 24 outfits in your wardrobe.
New tracks by mxmtoon and Novo Amor, and extensive licensed songs including Radiohead, Phoebe Bridgers, Gabrielle Aplin, and more.
❤️ Happy Gaming ❤️

* All Brands and game names mentioned on EgyNewTech.com are trade marks belong to its' owner ( mentioned above ) and its' owner have all the rights reserved for it; Game code and certain audio and/or visual material belong to its' manufacturers ( mentioned above ) and they have all the rights reserved.
Specification
Region
يمكن التفعيل في جميع أنحاء العالم
Platform
Steam
Age Rating
Ages 16 and Over
Release Date
September 9 , 2021
How to Redeem The Digital Code
Steam
1- Launch Steam and log into your account, if you don't have account please follow the application instructions to register new account.
2- Once logged in, At the bottom-left of your Library page, you'll see a plus symbol labelled "Add a Game." Click it, and then select "Activate a Product on Steam...
3- Steam will prompt you with its Subscriber Agreement. Click "I Agree," and then you'll be presented with a text field to input the game code.
4- Once you enter the code and click "Next," the game will begin downloading..
System Requirements
Minimum System Requirement
- OS: 64-bit Windows 10
- Processor: AMD Phenom II X4 965, 3.40 GHz / Intel Core i5-2300, 2.80 GHz
- Memory: 6 GB
- Graphics: Radeon HD 7790, 2 GB / GeForce GTX 750Ti, 2 GB
- DirectX: 11
- Storage: 30 GB
Recommended System Requirement
- OS: 64-bit Windows 10
- Processor: AMD FX-8350, 4.00 GHz / Intel Core i5-3470, 3.20 GHz
- Memory: 8 GB
- Graphics: Radeon RX 590, 8 GB / GeForce GTX 1060, 6 GB
- DirectX: 11
- Storage: 30 GB