Fortnite - Rebirth Harley Quinn Skin (DLC) Global - PC Epic Games - Digital Code
The Rebirth Harley Quinn DLC includes:
The unique Rebirth Harley Quinn skin.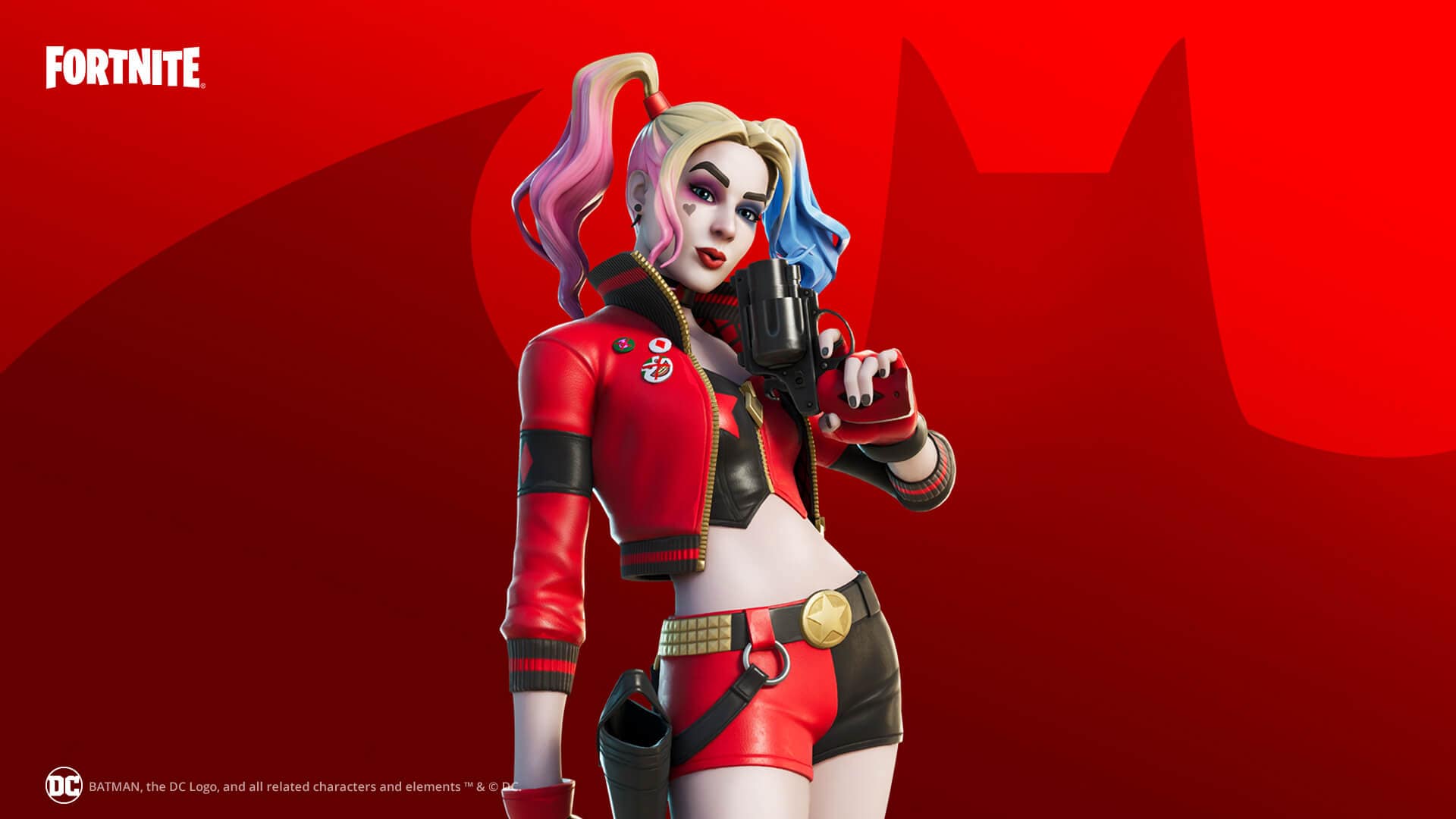 The Fortnite - Rebirth Harley Quinn Skin DLC Epic Games key is up for grabs for everyone that wants it! While at first you were only able to get it by buying the DC Zero Point comic and redeeming the code provided on it, now it's available to all Fortnite enthusiasts that want to spice up Harley Quinn's in-game appearance. Get this cosmetic customization option for yourself to dress up with an exclusive and unique variation of the Harley Quinn outfit that was previously only available as a DC promotional item. Skins are one of the best aspects of Fortnite because they add a lot of variety as well as self-expression to this battle royale experience and the Rebirth Harley Quinn skin is definitely no exception. Buy this Fortnite Skin DLC - don't miss this great chance to enjoy the game to the fullest!
Cause chaos in style
Dress up with your avatar with the new Fortnite Rebirth Harley Quinn Skin key, give Harley Quinn a complete makeover and immerse yourself into the world of Fortnite! The game features three modes: Save the World, Creative and the most popular of the bunch – Battle Royale. Play Solo or form a squad with friends and fight on the remote island until only you remain alive! Enjoy a game with a rewarding progression system, a variety of content, and unique building mechanics inspired by games like Minecraft. While Fortnite's stylish cartoony graphics are reminiscent of games like Overwatch or Team Fortress 2, cosmetic items like the Fortnite Rebirth Harley Quinn Skin Epic Games key truly bring the game to life like nothing else!
❤️ Happy Gaming ❤️

* All Brands and game names mentioned on EgyNewTech.com are trade marks belong to its' owner ( mentioned above ) and its' owner have all the rights reserved for it; Game code and certain audio and/or visual material belong to its' manufacturers ( mentioned above ) and they have all the rights reserved.
Specification
Region
Global
Platform
Epic Games
Release Date
14 / April / 2015
How to Redeem The Digital Code
Epic Games
Click Sign In on the top right corner of the Fortnite home page;
Log in with your Epic Games account;
Hover your mouse cursor over your account name in the top right corner
Select the Redeem Code option
Enter the key code and click Redeem.