FAR CRY 6 - EU - English - PC Uplay Digital Code
Description from Manufacturer:

Welcome to Yara, a tropical paradise frozen in time. As the dictator of Yara, Anton Castillo is intent on restoring his nation back to its former glory by any means, with his son, Diego, following in his bloody footsteps. Their oppressive rule has ignited a revolution.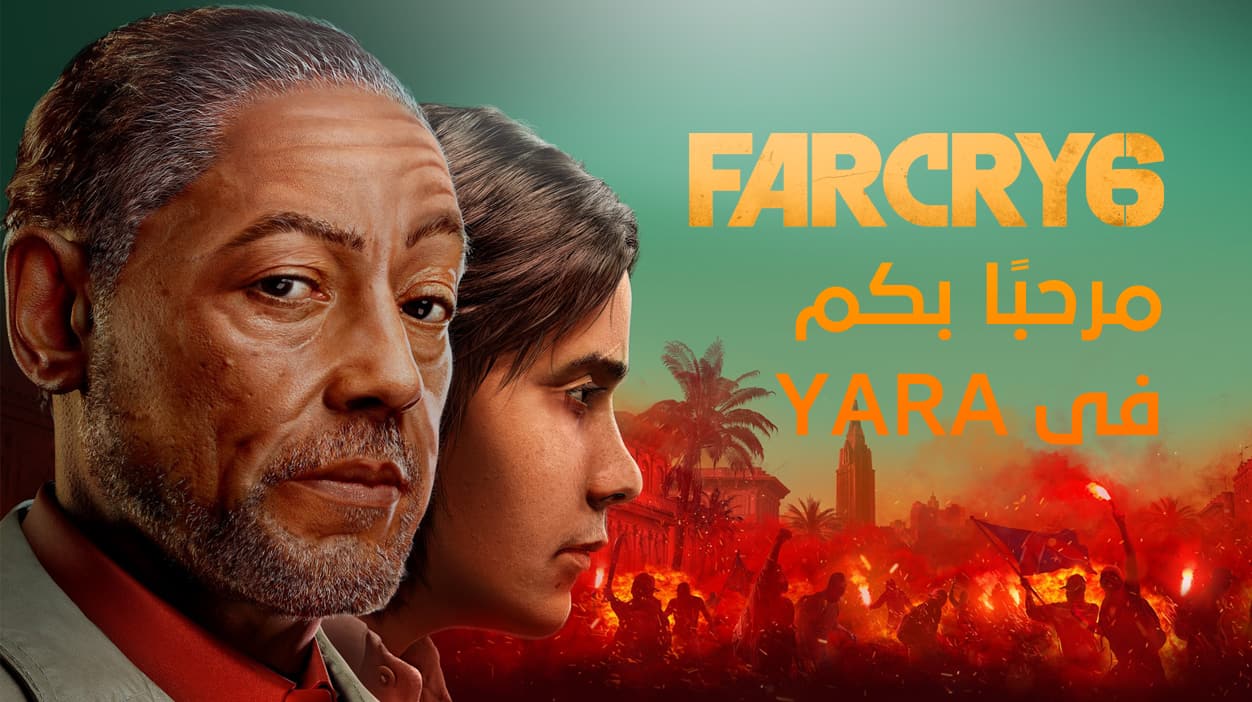 Play as Dani Rojas, a local Yaran, as you fight alongside a modern-day guerrilla revolution to liberate Yara!
Fight against Castillo's regime in the most expansive Far Cry to date, through jungles, beaches, and Esperanza, the capital city of Yara.
Employ an arsenal of resolver weapons, backpacks, and vehicles to take down Castillo's ruthless regime.
❤️ Happy Gaming ❤️

* All Brands and game names mentioned on EgyNewTech.com are trade marks belong to its' owner ( mentioned above ) and its' owner have all the rights reserved for it; Game code and certain audio and/or visual material belong to its' manufacturers ( mentioned above ) and they have all the rights reserved.
Specification
Region
This is a region Locked and can be activated only in Europe - EU
Language
English
Platform
Ubisoft Connect - Uplay
Age Rating
Ages 18 and Over
Release Date
October 6 , 2021
How to Redeem The Digital Code
Ubisoft Connect - Uplay

Download Ubisoft Connect " Uplay " from HERE

Launch

Ubisoft Connect

" Uplay " and log into your account, if you don't have account please follow the application instructions to register new account




Once logged in,

Select the lines icon in the top left of the window

.

Choose Activate a key.

Enter your key in the Activation Code field

Select Activate.

System Requirements
Minimum System Requirement
- 1080p, 60 FPS, DirectX Raytracing Off
- CPU : AMD Ryzen 5 3600X – 3.8 GHZ or Intel i7-7700 – 3.6 GHZ
- GPU: AMD RX VEGA64 – 8 GB or NVIDIA GTX 1080 – 8 GB
- RAM: 16 GB (Dual-channel mode)
- Storage: 60 GB HDD (SSD Recommended
Recommended System Requirement
- 1080p, 60 FPS, DirectX Raytracing Off
- CPU : AMD Ryzen 5 3600X – 3.8 GHZ or Intel i7-7700 – 3.6 GHZ
- GPU: AMD RX VEGA64 – 8 GB or NVIDIA GTX 1080 – 8 GB
- RAM: 16 GB (Dual-channel mode)
- Storage: 60 GB HDD (SSD Recommended)