Dragon Age Inquisition - PC Origin Digital Code
Release date: November 21, 2014




Manufacturer:

EA Games

Rated : Ages 18 and Over

Item Cover may deffer

Pre-Order bonus VALID when place your order before release date and EgyNewTech reserves the right to change or terminate this promotion at any time in which matching publisher Policy, Any issues in using or redeeming the code provided by publisher as a pre-order bonus, customer have to contact the publisher direct. **
How to Redeem and use the Digital Code;
Download Origin from here - https://www.origin.com/irl/en-us/store/download
Launch Origin and log into your account, if you don't have account please follow the application instructions to register new account

Once logged in, Click on "Origin" in the upper left corner then click on Redeem Product code
enter your code you purchased and confirm it .
the game has been activated and is now added to your origin library

Follow the instructions in the installer to complete the installation process.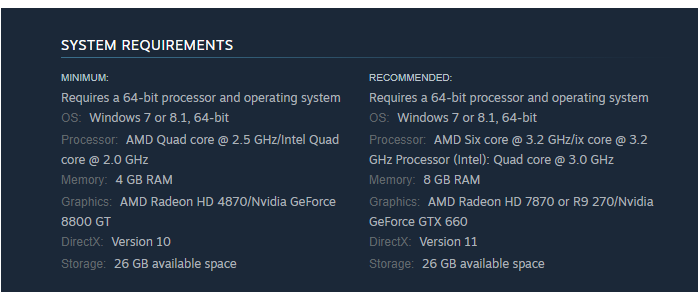 Dragon Age Inquisition Highlights;
When the sky opens up and rains down chaos, the world needs heroes. Become the savior of Thedas in Dragon Age: Inquisition – Game of the Year Edition. You are the Inquisitor, tasked with saving the world from itself. But the road ahead is paved with difficult decisions. Thedas is a land of strife. Factions constantly war with each other even as a larger demonic invasion has begun. And you? You and your band of champions are the only ones who can hold it together. It's your job to lead them...or fall.
Enthralling, choice-driven narrative — You're not just deciding who to send into which battle in Inquisition, you're making important decisions that shape the future of Thedas. Each choice carries weight, and your actions can lead to a variety of outcomes. Inquisition is a highly personalized journey, where one wrong move could set in motion a series of events that alter the physical aspects of the world itself, making your Thedas — and your heroes — feel truly unique.
A massive world to discover — The world of Thedas has never been bigger or more detailed; it's wide open and ripe for exploration. Discover enemy keeps ripe for the taking. Unearth hidden caves filled with lurking creatures. Thedas is vast and dangerous, but uncovering its secrets can spell the difference between victory and defeat.
Intense, strategic combat — There's no wrong way to play Dragon Age: Inquisition...except for the way that gets you killed. Fortunately, the optional strategic view gives you a god's-eye vantage on battle. Time stops while you plan in this view, but if that's not your style, you can just barrel ahead, crossbows blazing.
* All Brands and game names mentioned on EgyNewTech.com are trade marks belong to its' owner ( mentioned above ) and its' owner have all the rights reserved for it; Game code and certain audio and/or visual material belong to its' manufacturers ( mentioned above ) and they have all the rights reserved.