Call of Duty: Vanguard - Europe - PC Battle.net Digital Code
Description from Manufacturer:

Rise on every front: Dogfight over the Pacific, airdrop over France, defend Stalingrad with a sniper's precision and blast through advancing forces in North Africa. The Call of Duty® franchise returns with Call of Duty®: Vanguard, developed by Sledgehammer Games, where players will be immersed in visceral WWII combat on an unprecedented global scale.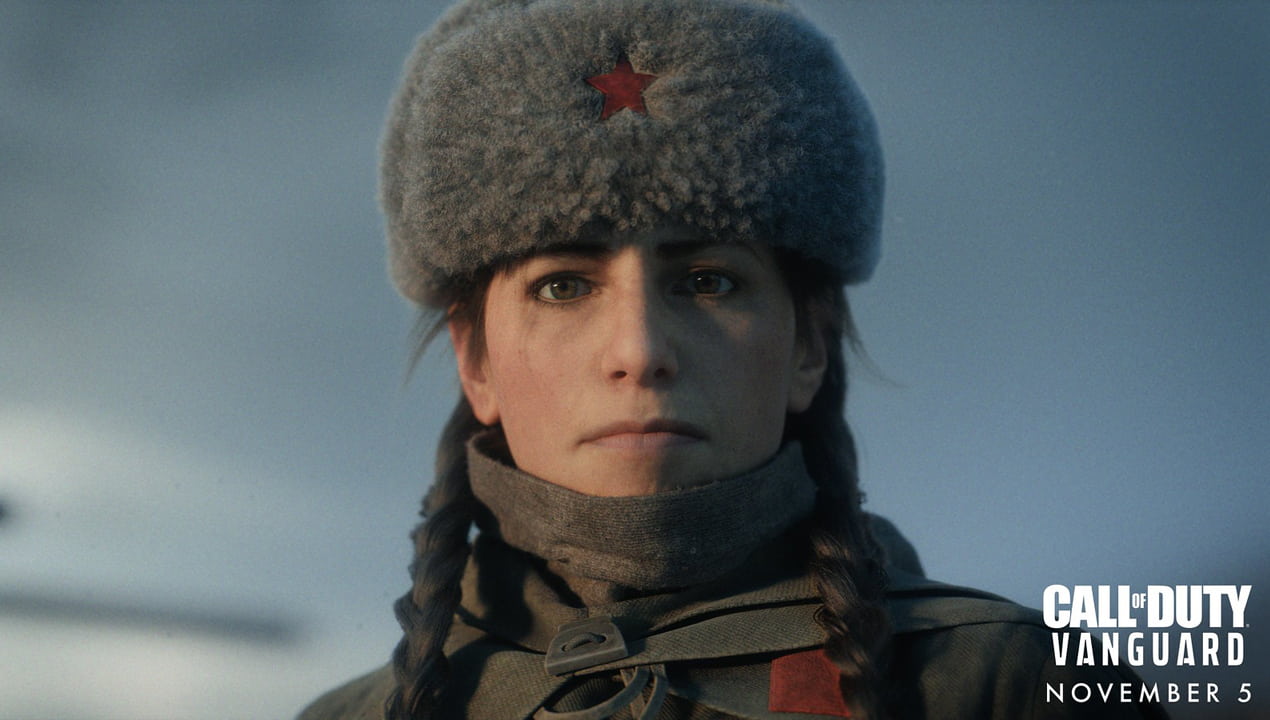 Call of Duty®: Vanguard includes a deeply engaging single player Campaign, a massive launch day Multiplayer offering featuring 20 maps including 16 built for core Multiplayer and an exciting new Zombies experience developed by Treyarch.
Call of Duty®: Vanguard will also usher in a new and unparalleled Call of Duty®: Warzone™ integration post launch, and feature cross-progression and cross-generation play, in addition to a massive calendar of free post-launch content that adds in new Multiplayer maps, modes, seasonal events, community celebrations and more.
❤️ Happy Gaming ❤️

* All Brands and game names mentioned on EgyNewTech.com are trade marks belong to its' owner ( mentioned above ) and its' owner have all the rights reserved for it; Game code and certain audio and/or visual material belong to its' manufacturers ( mentioned above ) and they have all the rights reserved.
Specification
Region
Europe
Platform
Battle.net
Age Rating
Ages 18 and Over
Release Date
November 5 , 2021
How to Redeem The Digital Code
Battle.net
Log into your Account Overview
Enter the code in the Redeem a Code box and click Redeem Code
System Requirements
Minimum System Requirement
- OS: Windows 10 64-bit (latest update).
- Processor: Intel Core i3-4340 or AMD FX-6300.
- Memory: 8 GB.
- Graphics: NVIDIA GeForce GTX 960 or AMD Radeon RX 470.
- Video Memory: 2 GB
- Storage: 36 GB at launch (Multiplayer and Zombies only)
- Hi-Rez Assets Cache: Up to 32 GB
Recommended System Requirement
- OS: Windows 10 64-bit (latest update) or Windows 11 64-bit (latest update).
- Processor: Intel Core i5-2500K or AMD Ryzen 5 1600X.
- Memory: 12 GB.
- Video Memory: 4 GB
- Graphics: AMD Radeon RX 6600 XT, Nvidia GeForce RTX 3060.
- Storage: 61 GB at launch
- Hi-Rez Assets Cache: Up to 32 GB