Assassin's Creed Mirage - Global - PC Uplay Digital Code
DISCOVER
Assassin's Creed Mirage :
Experience the story of Basim, a cunning street thief seeking answers and justice as he navigates the bustling streets of ninth-century Baghdad. Through a mysterious, ancient organization known as the Hidden Ones, he will become a deadly Master Assassin and change his fate in ways he never could have imagined.
Experience a modern take on the iconic features and gameplay that have defined a franchise for 15 years.
Parkour seamlessly through the city and stealthily take down targets with more visceral assassinations than ever before.
Explore an incredibly dense and vibrant city whose inhabitants react to your every move, and uncover the secrets of four unique districts as you venture through the Golden Age of Baghdad.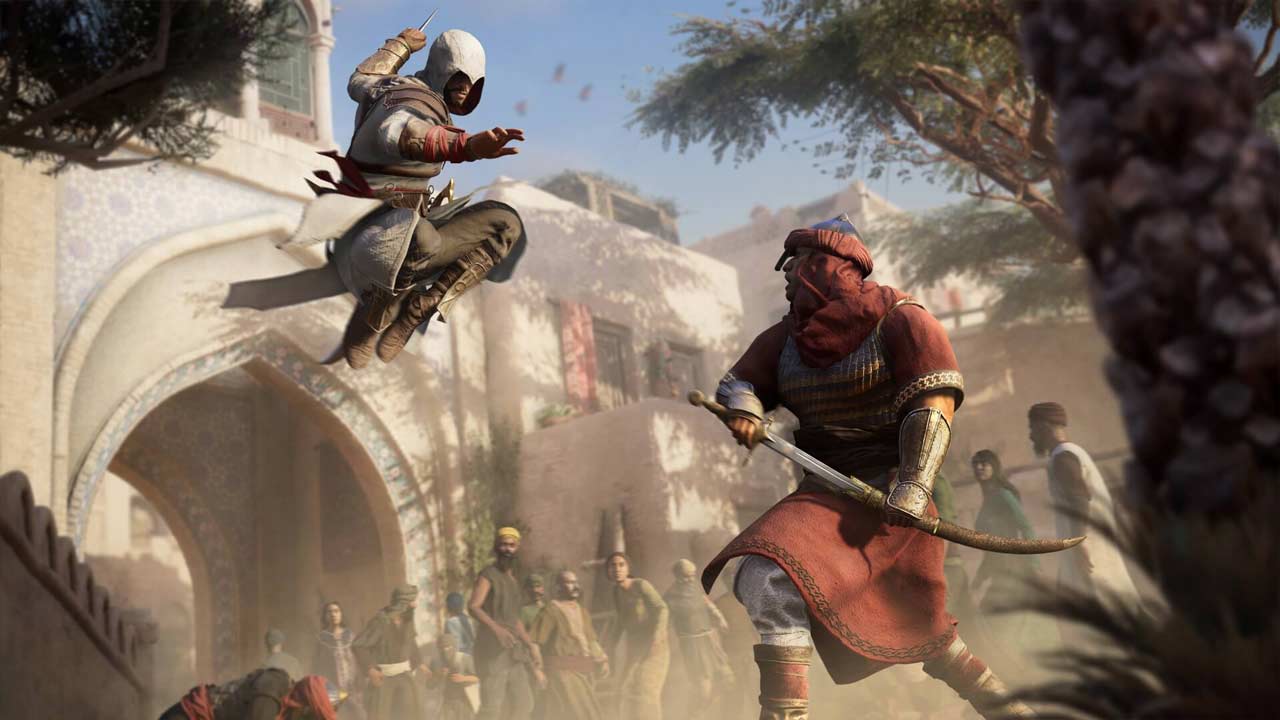 * All Brands and game names mentioned on EgyNewTech.com

are trade marks

belong to its' owner

( mentioned above )

and its' owner have all the rights

reserved for it

; Game code and certain audio and/or visual material belong to its' manufacturers ( mentioned above ) and they have all the rights reserved.
Specification
Region
Global
Language
English, Spanish, French, German, Italian, Polish, Chinese Traditional, Portuguese - Brazil, Russian, Simplified Chinese, Spanish - Latin America
Platform
Ubisoft Connect - Uplay
Age Rating
Ages 18 and Over
Release Date
October 5, 2023
How to Redeem The Digital Code
Ubisoft Connect - Uplay
Download Uplay ( ubisoft Connect ) Luncher from here - https://ubisoftconnect.com/en-GB
Launch Uplay and log into your account, if you don't have account please follow the application instructions to register new account
Once logged in, click the ""Key"" icon on the top-right.
enter your code you purchased and confirm it .
Once activated, the game will automatically be added to your library, ready to download
System Requirements
Minimum System Requirement
OS: Windows 10/11
Processor: INTEL® Core™ 17i7-4790K (INTEL® Core™ i5-8400 for Intel® ARC™ with Rebar) / Ryzen™ 5 1600
Memory: 8 GB (dual-channel mode)
Graphics: Intel® Arc™ A380 (6 GB) / NVIDIA® GeForce® GTX 1060 (6 GB) / AMD Radeon™ RX 570 (4 GB)
DirectX: Version 12
Storage: 40 GB
Recommended System Requirement
OS: Windows 10/11 64-bit
Processor: Intel® Core™ i7-8700K / AMD Ryzen™ 5 3600
Memory: 16 GB (dual-channel mode)
Graphics: Intel® Arc™ A750 (8 GB) / NVIDIA® GeForce® GTX 1660 Ti (6 GB) / AMD Radeon™ RX 5600 XT (6 GB)
DirectX: Version 12
Storage: 40 GB available space