SteelSeries Rival 500 - Optical Gaming Mouse - Black
Note:

Platform Compatibility,

PC,Mac
Release date: 13 July, 2016




Manufacturer:

SteelSeries

Rated : Not PEGI rated

Item Cover may differ

Pre-Order bonus VALID when place your order before release date and EgyNewTech reserves the right to change or terminate this promotion at any time in which matching publisher Policy, Any issues in using or redeeming the code provided by publisher as a pre-order bonus, customer have to contact the publisher direct. **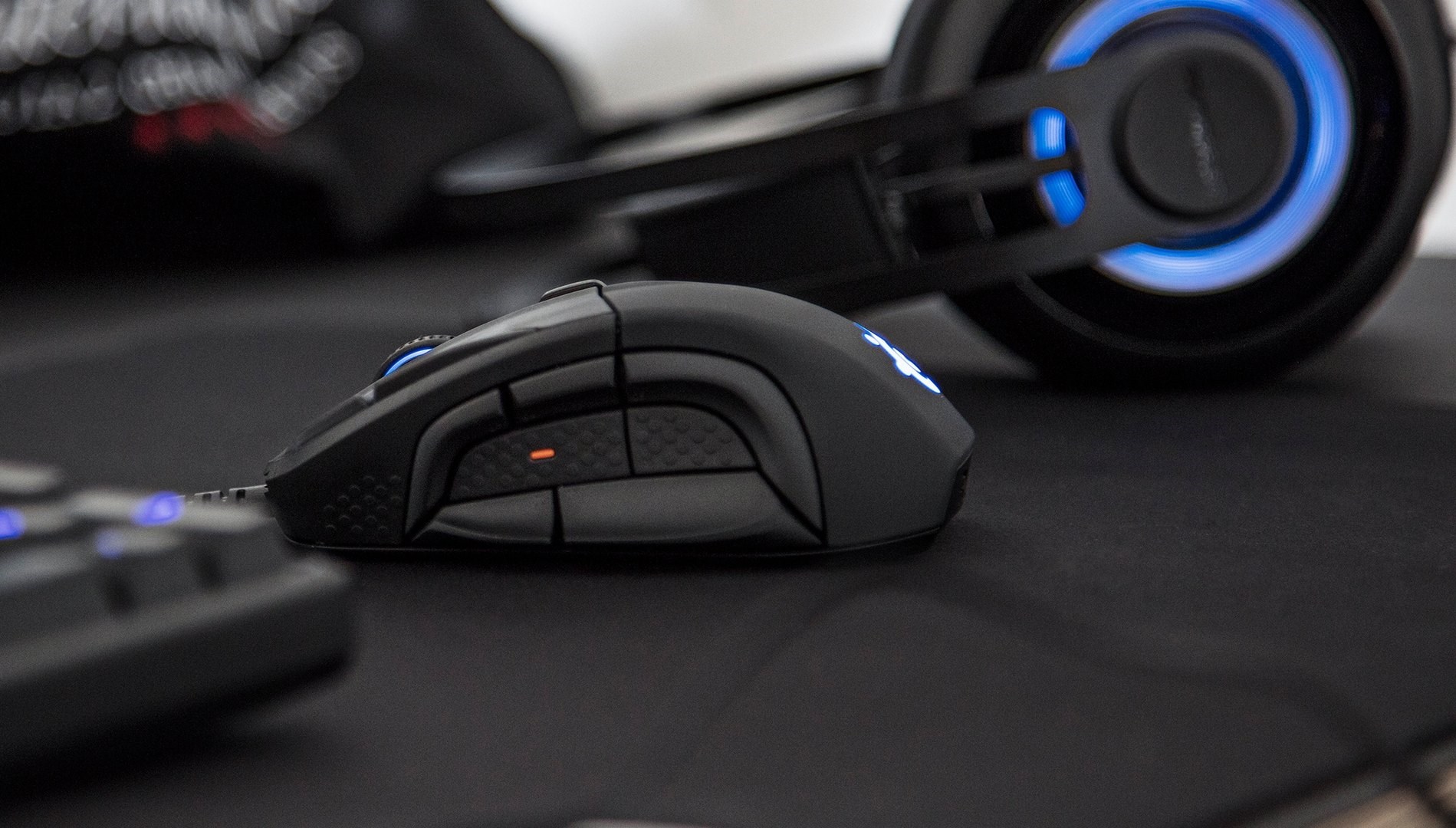 SteelSeries Rival 500 - Optical Gaming Mouse Highlights;
Next-gen side button layout built to the natural contours of your thumb
Tactile Alerts let you feel the game
Reinforced left and right mouse buttons with industry-leading 30 million click switches
Expand your arsenal with 15-programmable buttons
Out-lasthit, out-lane, out-perform with the best optical gaming sensor
Product description:
The Rival 500 is the first mouse designed to function with the natural movements of your hand. The side button layout is engineered to the natural contours of your thumb to react accurately and fluidly. With Tactile Alerts, you can FEEL in-game events. Everything comes together to create the most dynamic gaming experience possible for the sole purpose of helping you play better. Armed with gaming's first flick down switches that are extremely easy to distinguish. It's more ergonomic and gives gamers the fastest reaction time because your thumb moves faster when you flick down opposed to pressing in. When the battle is the most intense you can ALWAYS find the key you need.

Colour: Black

Connections: USB

Model Name: 62051




Movement Detection Technology:

Optish

Hand:

Ambidextrous



Box Contains:
1 Mouse Rival 500,Quick Start Guide



Description from Manufacturer ( Mentioned Above ):


SteelSeries Rival 500: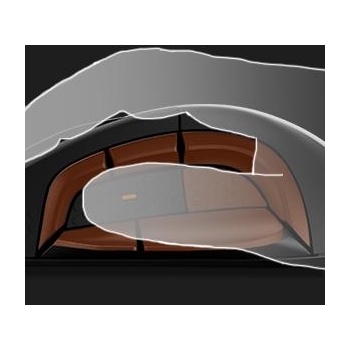 We designed the buttons on the Rival 500 to resemble the natural motion of your thumb. All the buttons you use will be easily clickable just by simply rotating your thumb around in a circular motion.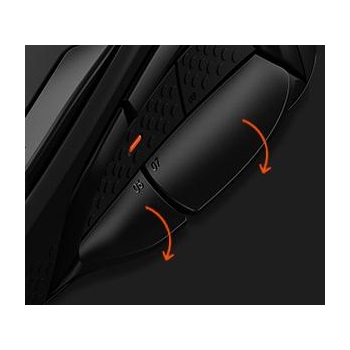 With a simple flick of the thumb, the two lower buttons are pressed. We wanted to give you the fastest response time for those key bindings, and the best way was to make it as natural as possible.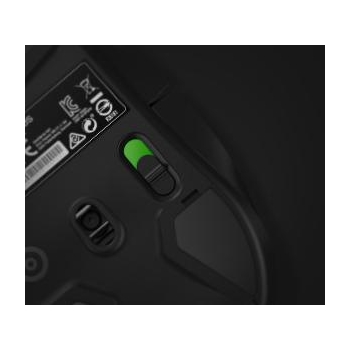 Not using the bottom buttons? We equipped the Rival 500 with the ability to offer up a comfortable place for your thumb to rest on when not in the heat of battle. Just flick the switch up, and you created yourself a nice little resting spot.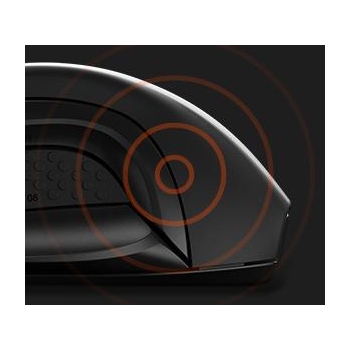 No two alerts are the same! You choose which in-game events automatically trigger a tactile alerts, and you have complete control over how each one feels. Health, ammo, mana, disables, headshots, and stuns can all be individually set to start a Tactile Alert. For example the moment you get stunned, you can set an alert to go off and stop the instant the duration of the stun ends.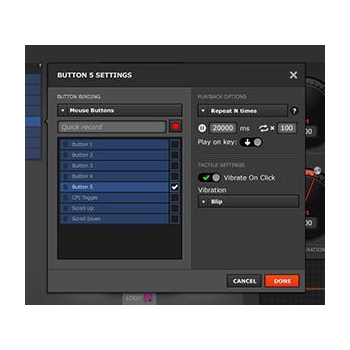 Customise the vibration patterns, duration, triggers and more. Set an Alert that feels like a heartbeat when you are low on HP or set an alert to do a quick buzz to congratulate you on every last hit. Choose between a wide array of patterns such as: Short and Long Buzz, Fast and Slow Heartbeats, Sad Trombone, Double Click, Triple Click and much more - the possibilities are endless..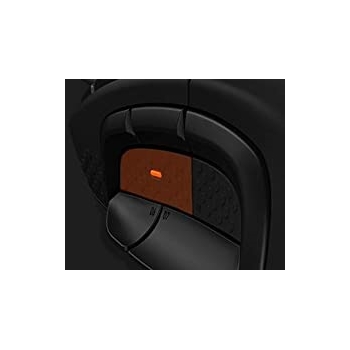 Your thumb needs it's safe space! We purposely didn't put a button in the middle of the grid. This area serves as the pivot point for your thumb, making it easier to identify the individual buttons and combo spells.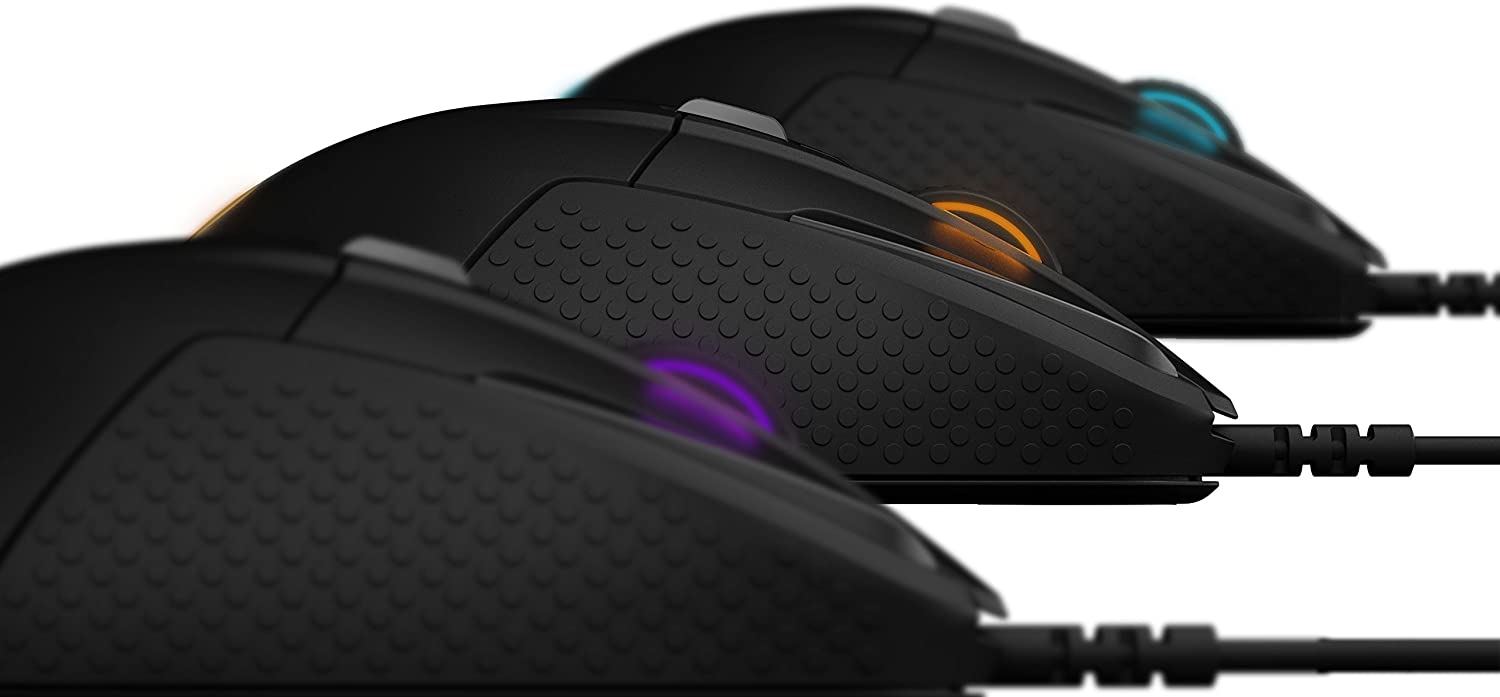 * All Brands and game names mentioned on EgyNewTech.com are trade marks belong to its' owner ( mentioned above ) and its' owner have all the rights reserved for it; Game code and certain audio and/or visual material belong to its' manufacturers ( mentioned above ) and they have all the rights reserved.