SteelSeries Nimbus Plus Wireless Gaming Controller
Note:

Platform Compatibility,

iPhone, iPad, iPod and Apple TV
Release date:

26 May. 2020

Manufacturer:

SteelSeries

Rated : Not PEGI rated

Item Cover may differ

Pre-Order bonus VALID when place your order before release date and EgyNewTech reserves the right to change or terminate this promotion at any time in which matching publisher Policy, Any issues in using or redeeming the code provided by publisher as a pre-order bonus, customer have to contact the publisher direct. **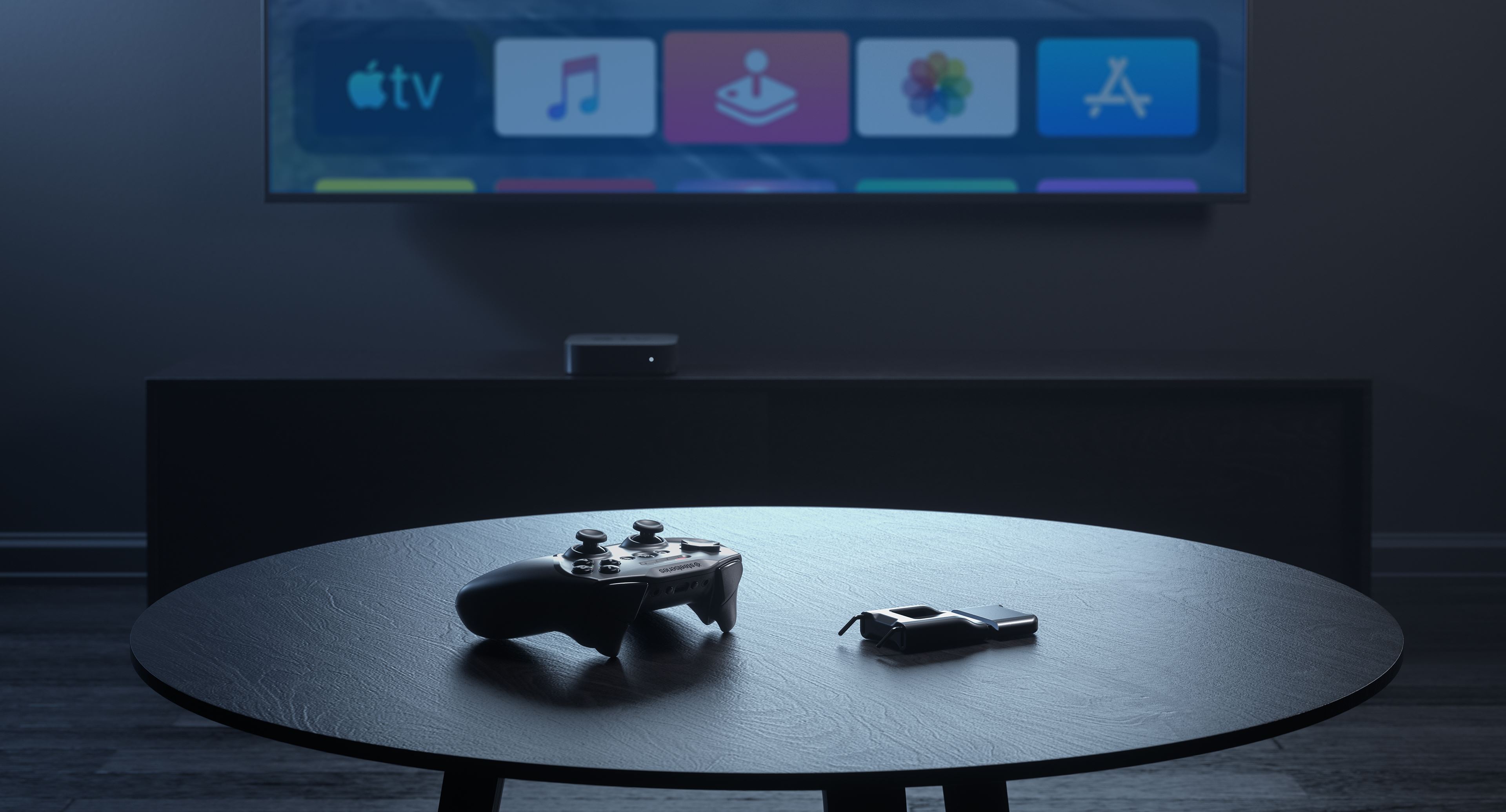 SteelSeries Nimbus+ Wireless Gaming Controller Highlights;
Official Apple-licensed Wireless Connectivity – works with all Apple products including iOS, iPads and tvs devices

Built-in Rechargeable Battery – Rechargeable battery allows for 50+ hours of play on a single charge

Play Thousands of Games – Compatible with thousands of titles across the App Store and Apple Arcade

Tactile D-Pad Buttons – The arrow buttons have been upgraded with a tactile click for fast and responsive feedback

Clickable Joysticks – Clickable L3/R3 buttons allow for more input options across a variety of games

SteelSeries cannot guarantee the quality or authenticity of products sold by non-authorized resellers on Amazon, and they are not eligible for warranty. Authorized retailers: Amazon.com, Adorama Inc, Encore Technology, Spacebound

For optimizing compatibility with all iOS devices we strongly suggest that you update the controller by downloading SteelSeries Engine from the SteelSeries website
Product description:
Designed specifically for Apple gaming, nimbus+ brings a console quality gaming experience to iPhone, I pad, iPod and Apple TV. With an ergonomic design, responsive triggers and buttons, and a range of Apple connectivity options, nimbus+ is the best solution to bring Apple gaming to the next level.
Box Contains:
SteelSeries Nimbus+ Wireless Gaming Controller,Product Information Guide
Description from Manufacturer ( Mentioned Above ):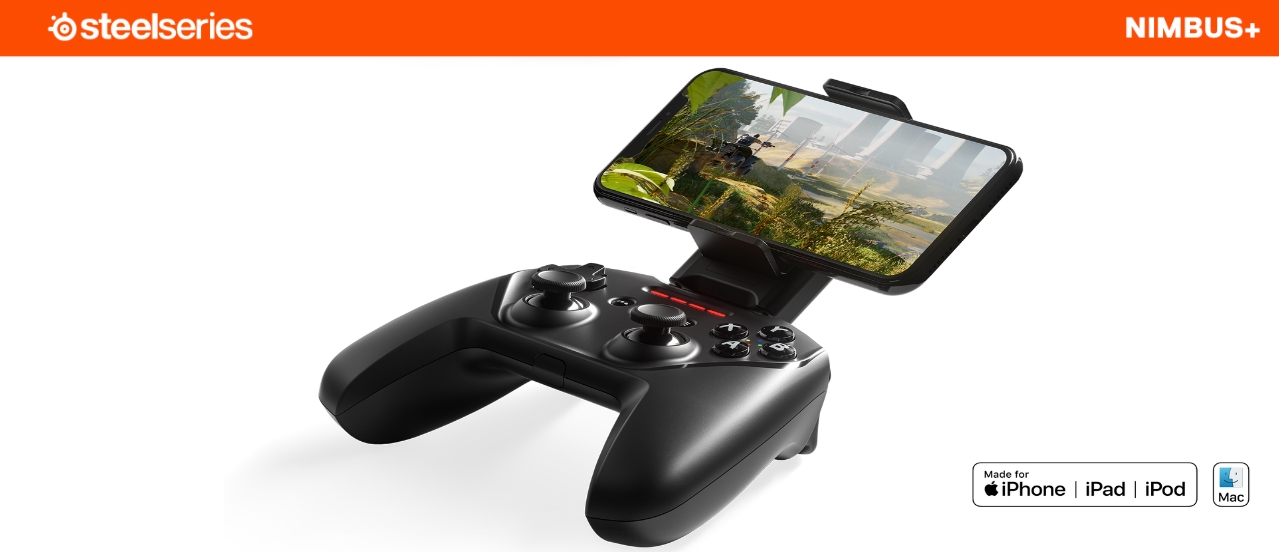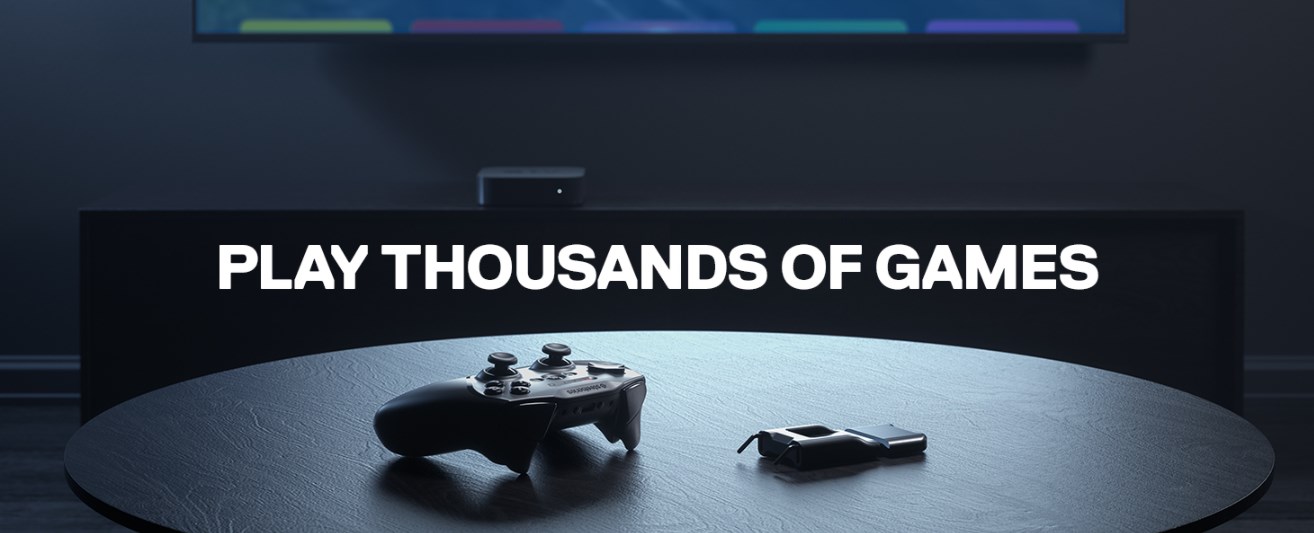 Included iPhone Mount:
Comes with the Nimbus+ iPhone Mount, so you can easily attach your iPhone to your Nimbus+ for seamless mobile gaming.
Hall Effect Magnetic Triggers:
New trigger design features Hall Effect magnetic sensors for a lifetime of precision and a consistently smooth feel.
Clickable Joystick Buttons:
Clickable L3/R3 joystick buttons allow for more input options across a wide variety of games, so you can enjoy the full console experience with any Apple product.
Dedicated Navigation Buttons:
Dedicated menu and option buttons for quick and easy navigation on all your Apple devices.
* All Brands and game names mentioned on EgyNewTech.com are trade marks belong to its' owner ( mentioned above ) and its' owner have all the rights reserved for it; Game code and certain audio and/or visual material belong to its' manufacturers ( mentioned above ) and they have all the rights reserved.