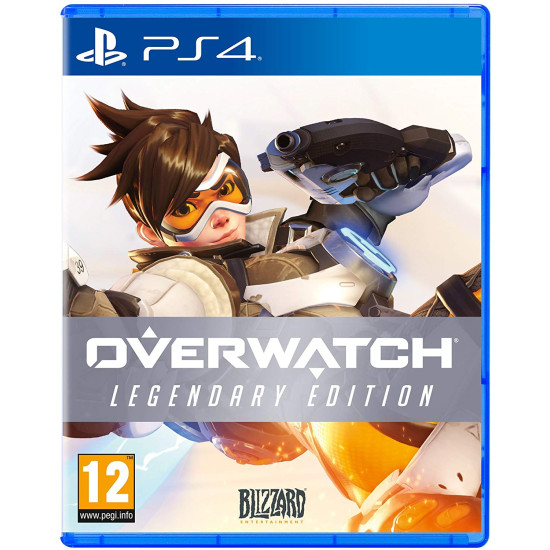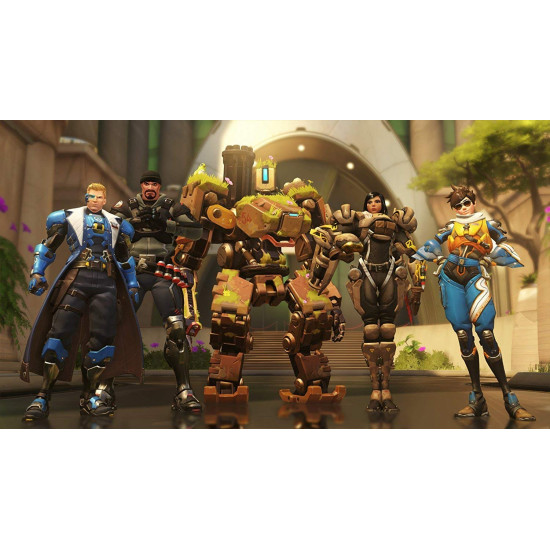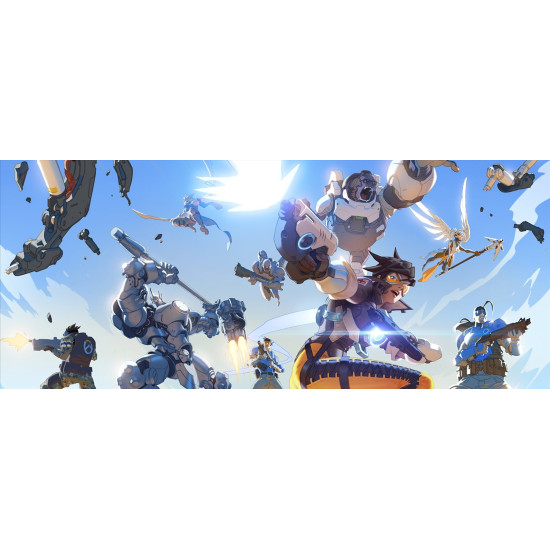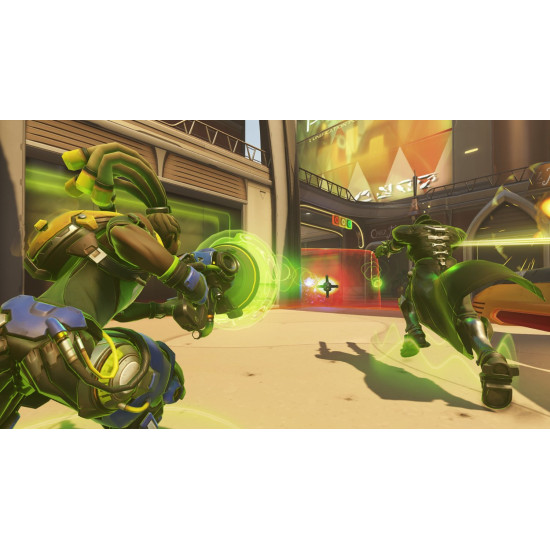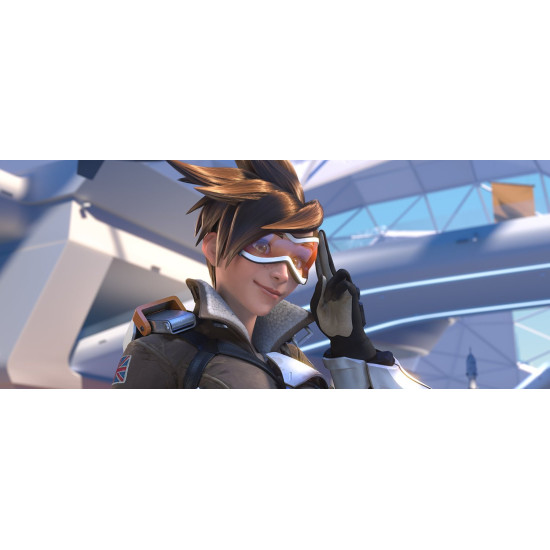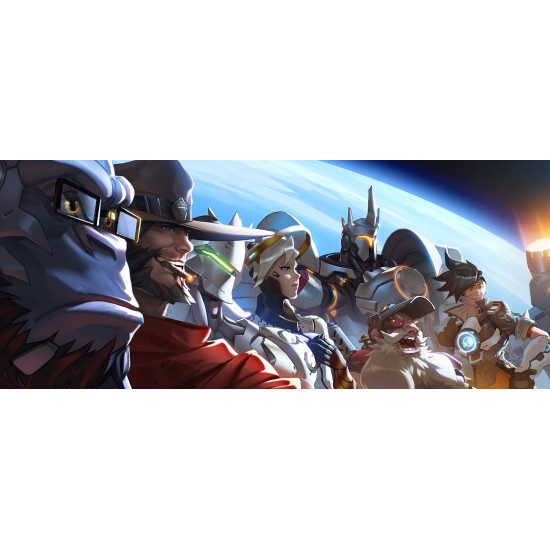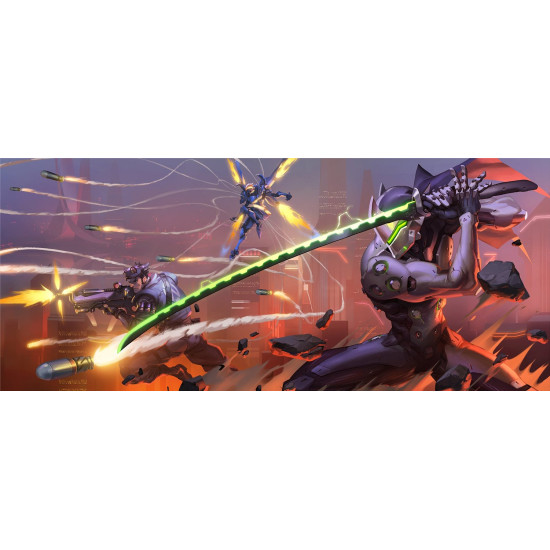 Sold Out







This product qualifies for free shipping when bundle it.
This product qualify for free shipping inside Cairo and most of States; when buy it with another product and your order value exceed 2000 EGP.
Blizzard Entertainment Overwatch - Legendary Edition | PS4
Release date:

24 Jul 2018

Manufacturer:

Blizzard

Rated : Ages 12 and Over

Game Cover may deffer

Pre-Order bonus VALID when place your order before release date and EgyNewTech reserves the right to change or terminate this promotion at any time according to publisher, Any problem in using or redeeming the publisher pre-order bonus customer have to contact the publisher direct. **
Overwatch Legendary Edition contents,
Join the fight for the future in the Game Awards' winner of "Best Ongoing Game." Take your place in the world of Overwatch and choose your hero from a diverse cast of soldiers, scientists, adventurers, and oddities. Bend time, defy physics, and unleash a dizzying array of extraordinary powers and weapons. Engage your enemies in iconic locations from around the globe in the ultimate team-based shooter.
Overwatch Legendary Edition Includes:
The full game
5 Legendary Hero Skins
5 Epic Hero Skins
5 Origin Hero Skins
And more!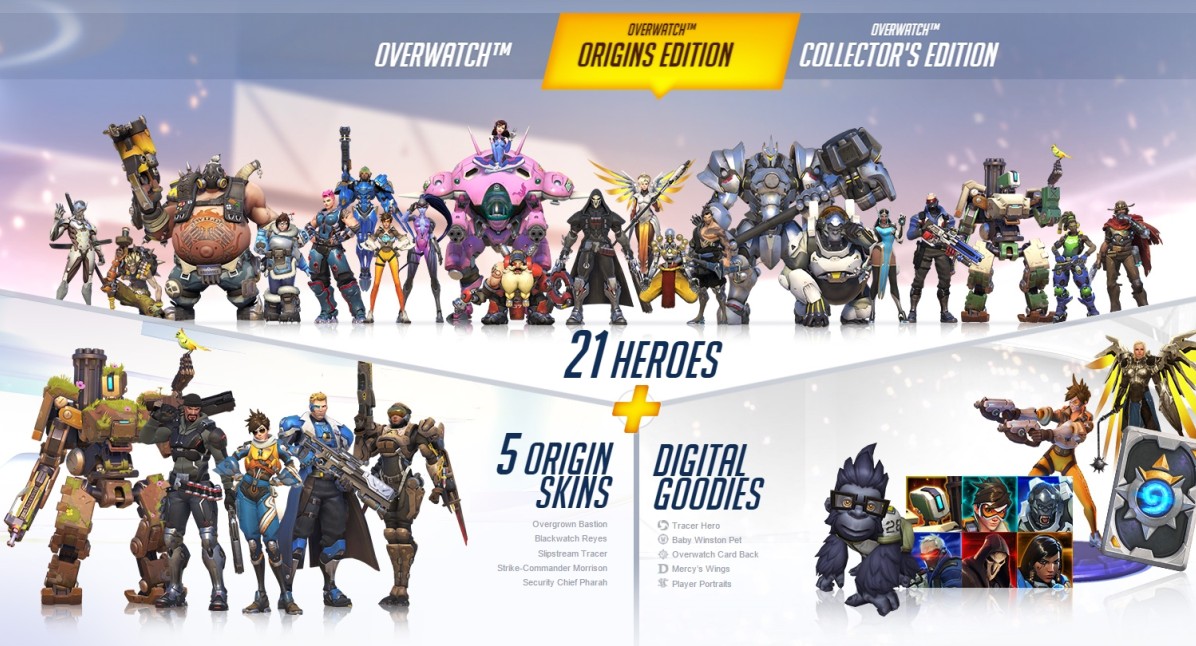 Overwatch Origins Edition Highlights;
Overwatch is a team-based shooter where heroes to battle in a world of conflict

Overwatch features a wide array of unique heroes, ranging from a time-jumping adventurer, to an armored, rocket-hammer-wielding warrior, to a transcendent robot monk

Every hero plays differently, and mastering their abilities is the key to unlocking their potential. No two heroes are the same

Teams of heroes do battle across the planet. From protecting the secrets of the mysterious Temple of Anubis, to safely escorting an EMP device through King's Row, the world is your battlefield.
Overwatch Cinematics Trailer ( Video All Rights reserved to Publisher - mentioned on the video )

Overwatch Gameplay Trailer ( Video All Rights reserved to Publisher - mentioned on the video )
Description from Manufacturer ( Mentioned Above )
Overwatch Origins Edition | PS4
Fight for the Future :

Soldiers. Scientists. Adventurers. Oddities.
In a time of global crisis, an international task force of heroes banded together to restore peace to a war-torn world:

Overwatch.

It ended the crisis and helped to maintain peace in the decades that followed, inspiring an era of exploration, innovation, and discovery. But after many years, Overwatch's influence waned, and it was eventually disbanded.